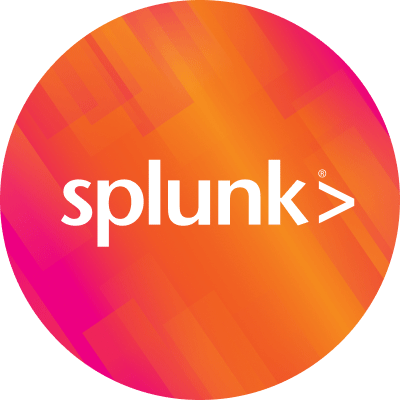 By Splunk December 05, 2018
Splunk is sponsoring the men's and women's Trek-Segafredo road cycling teams kicking off January 1, 2019, providing both teams and Trek with actionable insights created by analyzing data from across the Trek ecosystem, from the factory floor to the finish line. In this first athlete Q&A, we get to know Abi Van Twisk from the women's team.

How long have you been cycling, and how did you get into the sport?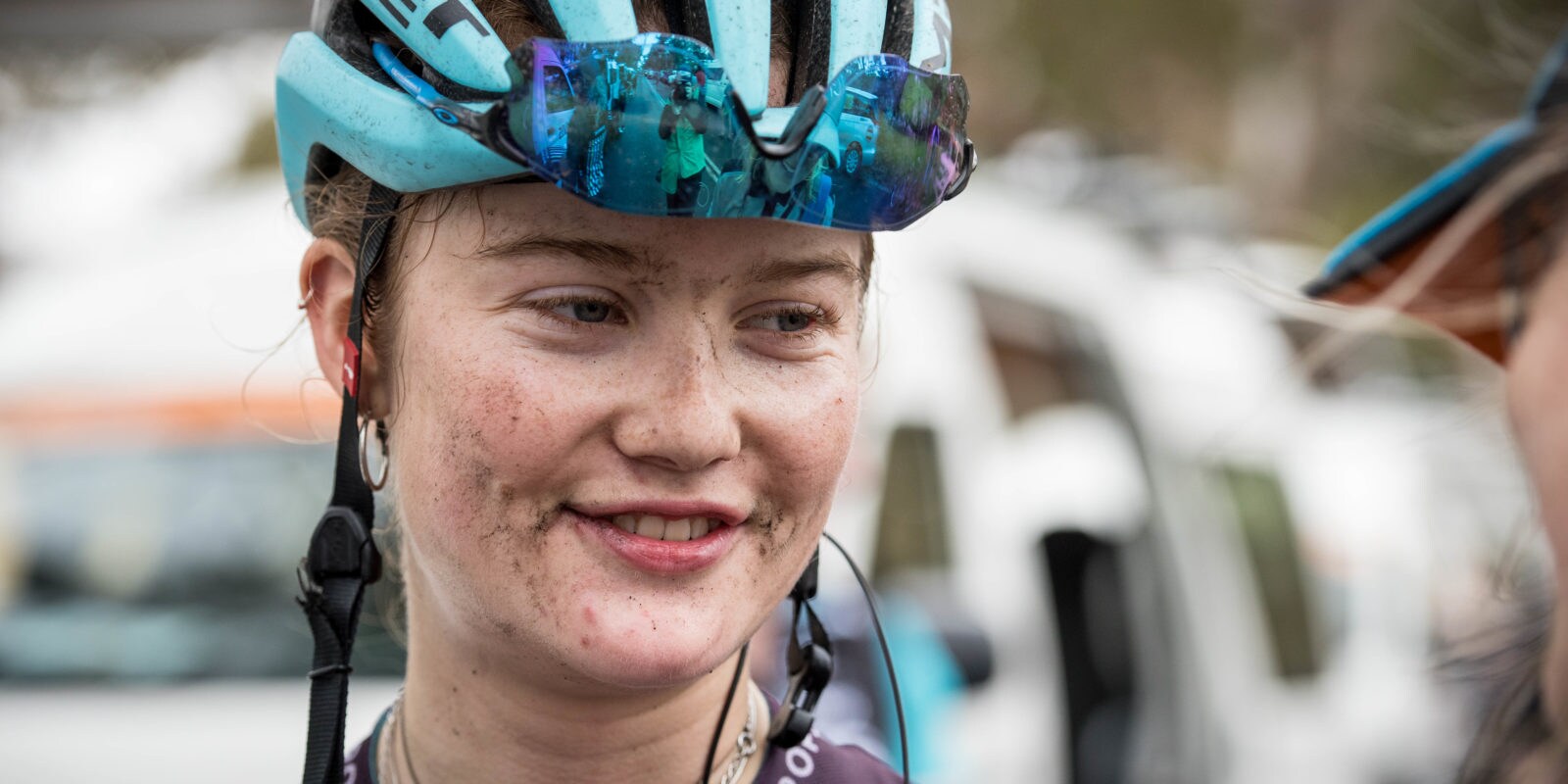 I started riding when I was six. I lived in London, near an outdoor velodrome that was used in the Olympics. None of my family was a cyclist. I went down to the velodrome one day after school with my sister and a friend—they both hated it, but I loved it and went back. I began riding professionally two years ago. I love racing, the training and the people you meet. Especially on a team like this, it's such a nice community. It's great to see what goes on behind the scenes to make the team and allow us to race.
What do you love about racing?
You get a kick of adrenaline, and it's such a team sport, which a lot of people don't realize. You get a bond with your teammates when you go through races together. It's indescribable.
There aren't a lot of pro women's cycling teams. What's unique about this team?
It's really good, based on what I've experienced so far. The women's team, being linked to the men's team, is a huge step forward in women's cycling because it's equal. What we get is very similar to what the men get, and we're integrated together, which you don't see a lot in the women's teams. They're looking to go in near the top of the scene in the women's peloton.

What's your outlook on women's cycling?
It's definitely becoming more popular. When I go home to London, so many more women are cycling at the local club and the velodrome, compared to when I first started. When you speak to people now, they're more familiar with women's racing.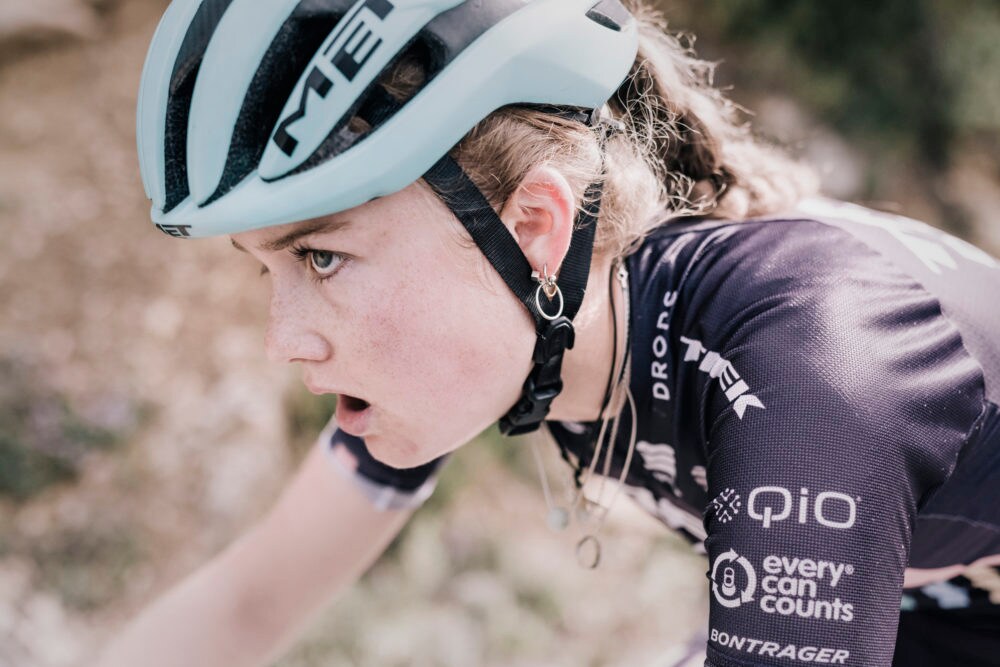 What's a unique challenge for women in this sport?
There is a huge gap between men's and women's cycling still, even though it's improving, with things like prize money, racing, media coverage of the races, and equipment. The unique thing about this team is that it's equal, so that's cool.

As a professional athlete, is there anything you pay attention to when it comes to data?
When I'm training, my Garmin heart rate monitor, and I like to keep track of my sleep.

Are there any insights you wish you could know about yourself, your team, or races you're going to compete in that could give you a competitive edge?
We get a rough course profile of every race, but sometimes it's not that accurate, so accurate course profiles would be interesting so you could properly have a good look at it. I have been to some races, and when you get there, you're not prepared. Also, accurate weather is always good, for tire choices.

2019 is going to be a big year for Trek-Segafredo. What are you most looking forward to?
I'm looking forward to racing with an amazing group of athletes. This team is a big step up. I'm looking forward to learning from the best women in the peloton, racing, and seeing what we can do. Hopefully, we'll win a lot.

Do you have a favorite race?
I like the gnarlier ones. A dream race might be Strade Bianche because it's very technical and I love all that, especially if it's raining.

What advice would you have for a woman who's coming up in the sport?
Don't be afraid, for starters. If you're just starting, group rides are fun. You can do anything the men can do on a bike. At the end of the day, we all love riding bikes. Go for it!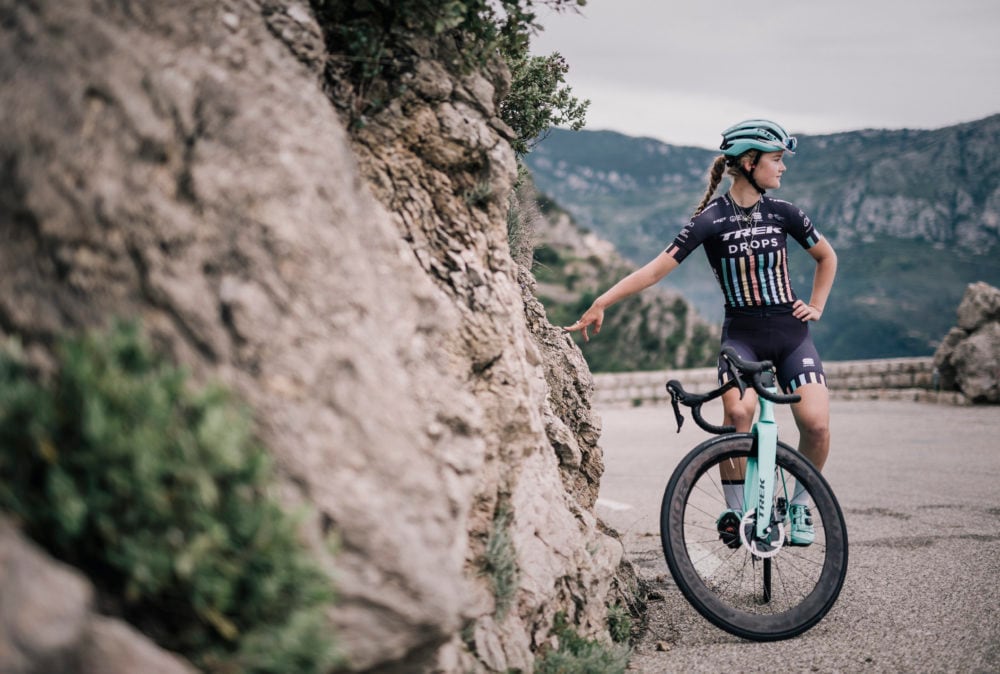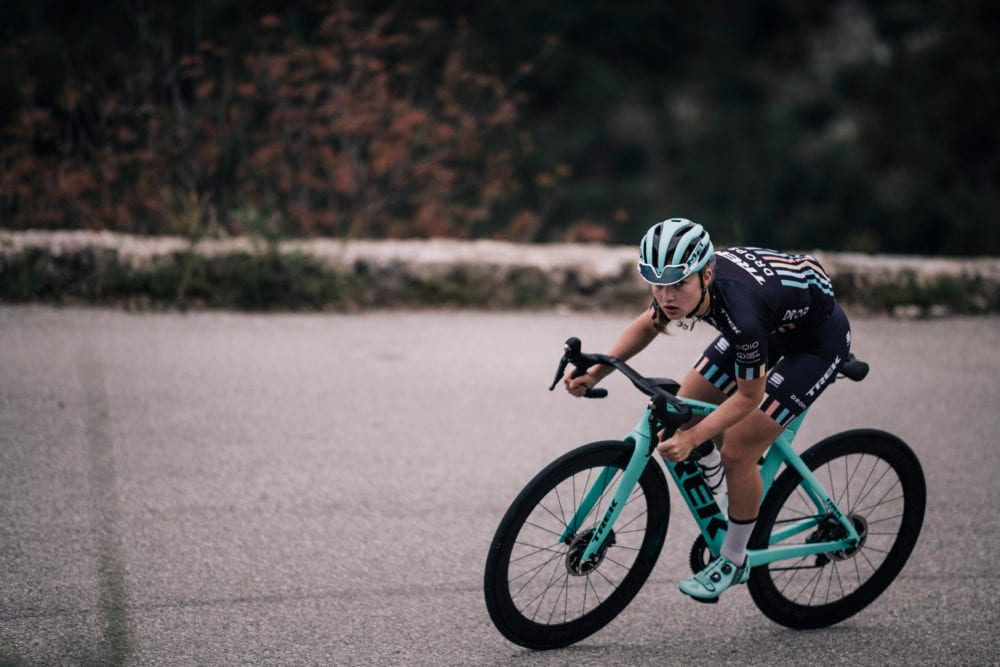 Stay tuned for more Trek-Segafredo athlete profiles and read more about the Splunk sponsorship here.
----------------------------------------------------
Thanks!
Alida Montes