By Jessica Walker McFarland February 27, 2019
Global Partner Summit (GPS) is in full-swing here in Las Vegas, and there's no better time to talk to our partners. In the next installment of our Partner Spotlight series, we highlight Scott Pope, Director of Product Management & Business Development, Security Technical Alliances Ecosystem at Cisco Systems.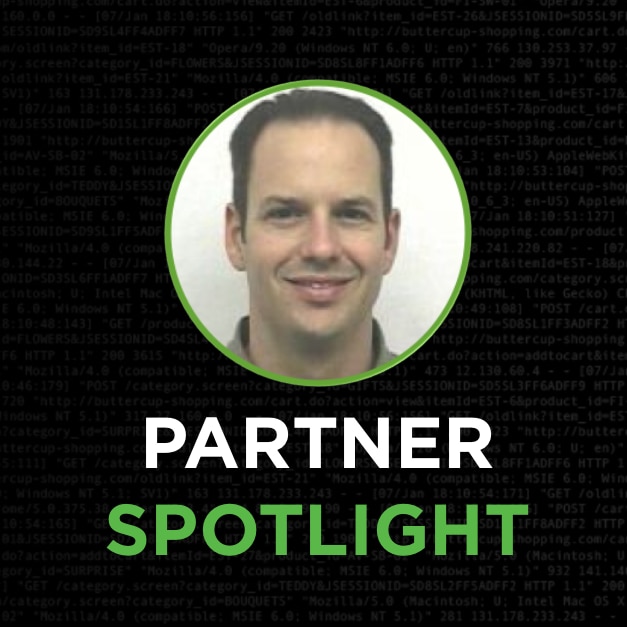 Scott has held positions in network engineering, market strategy and technical product management at global service providers and networking equipment vendors covering a wide range of data and voice networking technologies. Since 1998, Scott has driven product strategy for many aspects of network security ranging from VPN and firewall to threat management for both wired and wireless networks. In his own words, Scott talks about the partnership with Splunk and about his role at Cisco.
What does Cisco do and what do you there?
Cisco is a leader in IT, networking and cybersecurity solutions. Currently, I focus my efforts on the Cisco Security technology partner ecosystem, as well as other industry partnerships across the Cisco security portfolio. The work my team does with Splunk focuses on our security partnership, specifically utilizing our respective platforms to make security operations more streamlined and threat management more insightful.
What do you like about partnering with Splunk?
I like the ability to customize Cisco Security products' interactions with Splunk software. Cisco puts a lot of focus on designing apps that enable Splunk customers to fully utilize Cisco Security event data within their Splunk environment.
How has Splunk changed the way you and your customers work?
Splunk has had a positive impact across the security industry by creating a highly scalable and intuitive method of analyzing and organizing security telemetry so that customers can find "answers" in an efficient manner.
Furthermore, the "app" approach to vendor-specific adaptation has enabled Cisco to customize workflows that enable customers to work with Cisco Security products in a way that fits hand in glove with Splunk environments. Nowhere is this Splunk customized workflow-based approach more apparent than in our recently released Firepower Next-Gen Firewall App for Splunk that is available on Splunkbase.
What are you looking forward to at GPS 2019?
We can't wait to show off our new Firepower Next-Gen Firewall App and get feedback. We believe it elevates the state of the art in what Splunk security apps can do. Our goal with this app is to enable Splunk customers to do as much of their work as possible without leaving the Splunk console. This includes not just Firepower Next-Gen Firewall event data, but also bringing identity and device data from Cisco ISE and domain reputation data from Cisco Umbrella Investigate into the Firepower app. Essentially, we want all relevant data at the fingertips of the Splunk customer.
What are your top priorities for the next year?
Cisco and Splunk both think there is a great opportunity to better utilize endpoint security telemetry that already exists in many customer environments. Last fall I wrote a blog post about a Cisco and Splunk security integration that everyone should use, and Splunk wrote a similar one where we outline how customers can use endpoint telemetry from the Cisco AnyConnect VPN client with Splunk to analyze endpoint security behavior in a unique way.
Whether it's finding data leakage, unapproved applications or SaaS, deliberate security evasion or early indicators of malware detection, this is an area where we believe we can offer tremendous joint value to our customers. So our goal over this next year is to increase awareness of this joint solution to the 130 million+ AnyConnect users out there.
If you could 'Splunk' your own life, what would you [want to] find out?
I'd like to find out where Elvis is (Elvis lives!). Maybe I'll find out that I'm Elvis?