By Jessica Walker McFarland March 16, 2018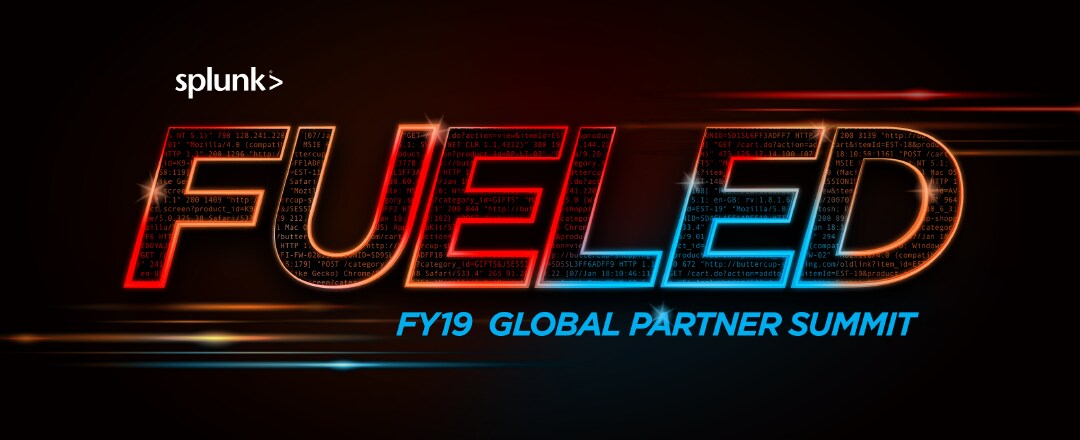 One of our favorite times of year is Global Partner Summit, which is held in conjunction with our Sales Kickoff event. This year, 500 of our partner executives from 221 companies and 36 countries joined us in Las Vegas for the fun and to get ready for FY19. And we are FUELED and ready for the year to come!
Growth Spurt
If you tuned into our fourth quarter earnings call on March 1st, you got a taste of Splunk's growth last year; and there's no sign of slowing down. The vibe at GPS was electric—the excitement was palpable and the opportunity for partner growth abounding.
At the event, we looked back at the last year, shared progress around the Partner+ program—including a 40% increase in partner bookings!—and celebrated the massive success of our partner ecosystem overall. I'm always proud to be a Splunker, but showcasing the success of our partners and everything that we've built to enable their success over the past year was extra special.
Better yet, partners heard key messages about the colossal Splunk opportunity ahead, as well as what's on tap for the coming year—including our partner strategy, goals and commitments—and how to drive greater profitability from their Splunk practices. Key themes at the event were growth, innovation, and customer success. Partners sat side-by-side with Splunkers throughout the event and the message was clear—our partner ecosystem is our secret sauce, not just in driving growth, but around innovation and our mutual customers' successes.
If you weren't able to attend the GPS event and you are a Splunk partner, log into the portal to watch replays of key sessions. To whet your palette, let's do a blog-style Q&A:
Q: Did Splunk provide product updates at GPS?
A: Heck yes! Tim Tully, Splunk CTO, gave a smokin' preview of the product roadmap and participated on the exec Q&A panel. His product preso was even more impressive than the number of bones he's broken and the photo of him jumping over a house on a snowboard (Note: Tim was not harmed during the making of his presentations).
Q: Were any announcements made around the Partner+ Program?
A: You betcha! Highlights include new tracks for OEMs, Distributors and Referral partners, and heaps more enhancements to existing tracks. Plus, new marketing services, incentives, expanded technical training and enablement opportunities, and new product accreditations. Check out some of our press coverage:
Q: Was this just a bunch of Splunkers talking at partners for a couple days?
A: Nope! Brooke Cunningham, AVP Partner Programs, Marketing, and Operations, hosted a partner success panel where six real-life Splunk partners shared their secrets to success with their peers, including what's driving their growth and partnership with Splunk.
Catch up on the action by logging into the portal and watching the replays of the sessions. Some pretty fun tweets can also be found from @SplunkPartners.
Arrow ECS France took full advantage of the photo booth!
Engagement Party
Through our partnerships, we live and breathe our Splunk core values every day—including FUN. Yes, fun is an actual core company value.
How sweet is it to be a @splunk partner? Sweet as these donuts at #SplunkGPS Partner Appreciation party. pic.twitter.com/mEtpha8DmX

— Splunk Partner+ (@SplunkPartners) February 27, 2018
While we're not aware of any actual engagements that took place at our Global Partner Summit FY19, there was ample time for engagement and networking with the ecosystem, the Splunk global field, and our execs. This included a Partner Appreciation Party complete with giant Pac Man, foosball, a DJ, and my personal favorite, a donut station! Did we also give away a DJ Mavic drone during our special partner scavenger hunt that included Splunkers walking around with QR codes on their badges all week? We sure did. GPS is pretty fun if we do say so ourselves.
Congratulations to the winners of #SplunkGPS scavenger hunt: Lee from @PaloAltoNtwks and Karl from @TekStreaming! #SplunkPartners pic.twitter.com/ZJtW9UTaqf

— Splunk Partner+ (@SplunkPartners) March 1, 2018
Partners also heard from our executive staff. Six Splunk execs got in the hot seat answering top-of-mind questions from our partners. And Doug Merritt, President and CEO, casually popped into partner breakout sessions to take live Q&A.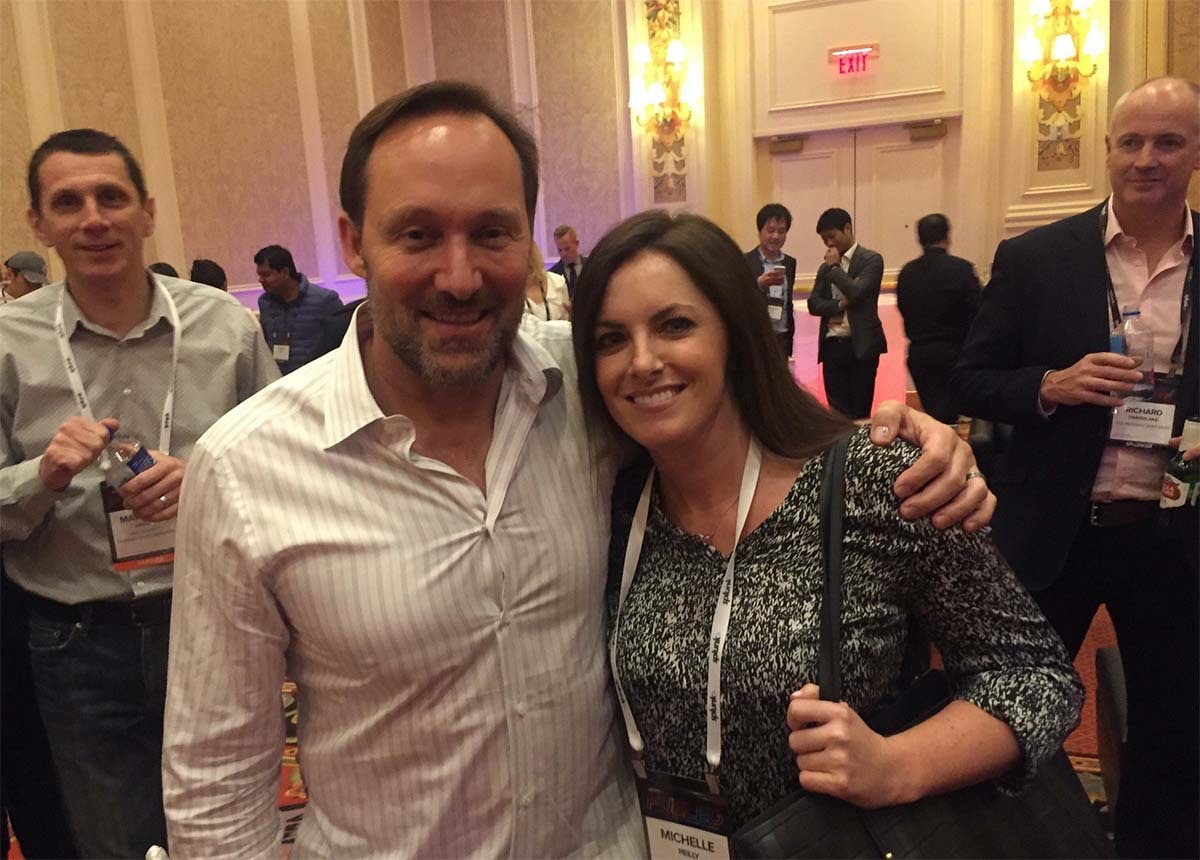 Splunk President and CEO, Doug Merritt, poses with Splunk Professional Services Partner, Windward IT
Global Partner Summit is also where we announce our partner awards and recognize the accomplishments of our partner ecosystem. Check out my follow-up blog post to read more about the 2018 Splunk Partner+ Award Winners.