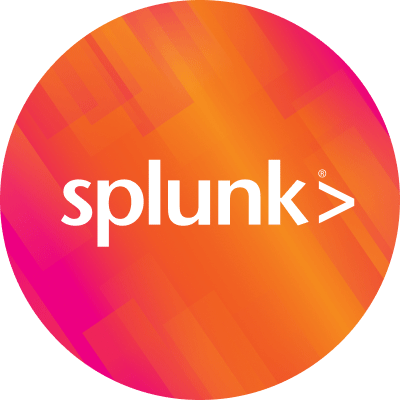 By Splunk January 31, 2018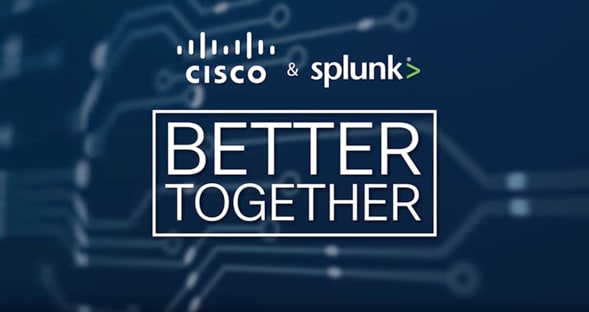 Over the past decade Splunk and Cisco have partnered to enable analytics-driven insights across Cisco's industry-leading security, networking, wireless, data center and collaboration portfolios. Thousands of organizations—including Cisco itself—extract additional value from Cisco wireless, traditional and software-defined networks with the Splunk platform.
Today, we are excited to expand our long-standing partnership with Cisco to include Cisco Network Assurance Engine. Cisco Network Assurance Engine provides continuous verification of datacenter network state and policy, enabling operators to predict outages and vulnerabilities, accelerate changes, and ensure compliance.
Because it can proactively identify, characterize, and present network issues—plus recommend how to resolve issues!—the combination of Cisco Network Assurance Engine with Splunk software helps administrators continuously validate network polices and proactively identify potential issues before they occur. As a result, it's possible to resolve more issues with fewer escalations.
Using the new Cisco Network Assurance Engine App for Splunk Enterprise, network administrators can visualize detailed network configuration and compliance issues in real-time using Splunk software. New, persistent, resolved, and unresolved events are shown across timelines, allowing administrators to quickly determine when an event originated and how long it has persisted.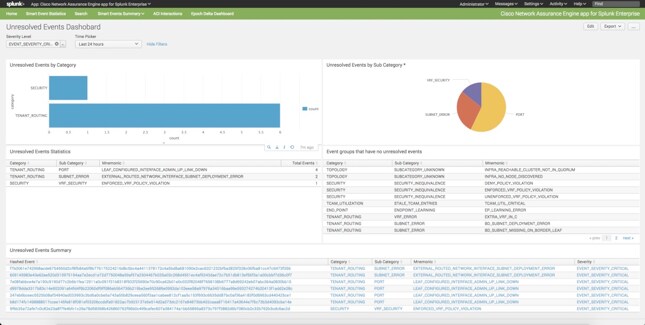 If a VM's status is listed as inaccessible, for example, the network administrator can easily search for events related to that VM's IP address. Cisco Network Assurance Engine will show the changes (or lack thereof) to the network, any underlying problems the changes may have caused, and suggested steps for resolving the problem. Once the issue is fixed, it will be listed as "resolved" in the Splunk Enterprise dashboard, providing assurance that the VM is now operational.
With Splunk software, network configuration and compliance issues can be easily correlated with data across infrastructure tiers and applications for comprehensive, continuous visibility. Correlating the issues raised by Cisco Network Assurance Engine with data from other sources considerably accelerates the root cause analysis and resolution. Administrators can also establish rules that proactively alert on potential configuration, performance and compliance issues in the network. Automating some or all of the steps required to respond to known network events raised by Cisco Network Assurance Engine, further reduces the time and cost of network administration and troubleshooting.
Cisco's vision for intent-based networking aligns perfectly with Splunk's focus on enabling a proactive, predictive approach to IT and security. We are enthusiastic about the direction Cisco is taking to help customers adapt the network before issues occur and resolve more issues with fewer escalations. And, we're thrilled to collaborate with Cisco to give Splunk Enterprise users greater insight and control over their network.
Learn more about how Splunk collaborates with Cisco across virtually every aspect of its portfolio. Or we invite you to join us at Cisco Live Barcelona; joint solutions and integrations will be showcased in the Cisco Live World of Solutions, Security Partner Village, DevNet Zone and nearly a dozen sessions, workshops and labs.
Finally, you can get the full scoop on how Cisco Network Assurance Engine is working with Splunk and other ecosystem partners in this blog post.

----------------------------------------------------
Thanks!
Friea Berg