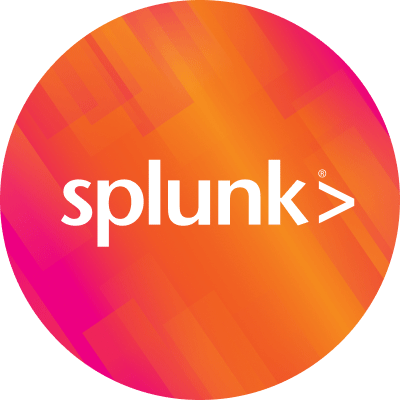 By Splunk April 26, 2016

Strategic companies know that they can improve business outcomes by mining the vast amounts of application and operational data from back-end systems, call centers, web traffic and more. Today we announced a new partnership between leading global systems integrator Accenture and Splunk that integrates Splunk products and cloud services into Accenture's application services, security and digital offerings. The alliance between Accenture and Splunk will enable customers to mine and analyze machine data and identify trends and opportunities that were previously difficult to detect.
Accenture is integrating Splunk's platform for Operational Intelligence, including Splunk Enterprise, Splunk Cloud, Splunk Enterprise Security, Splunk User Behavior Analytics and Splunk IT Service Intelligence, into its world-class application and security service offerings.
Accenture Technology Services has also adopted Splunk internally, with a focus on helping IT organizations become more business-centric. Using Splunk Enterprise, Accenture is developing and rolling out Operational Intelligence tools that span the entire software development lifecycle. Teams can also build Splunk-based applications and host them for enterprise-wide use. Accenture has already developed numerous Splunk applications, including software development, IT operations, security monitoring and business operations. Accenture and Splunk also are jointly developing and bringing to market new packaged solutions, the first of which integrates Splunk analytics into Accenture's Managed Security Services. Accenture will provide Security Information Event Management (SIEM) As-a-Service to clients, leveraging Splunk's platform for Operational Intelligence and Splunk Enterprise Security to deliver advanced threat detection, correlation, search and incident management capabilities. Additional solutions will be tailored to various business areas including digital, marketing and sales.
To meet significant client demand for Operational Intelligence solutions, Accenture is expanding its network of trained Splunk practitioners. As one of the largest global systems integrators, we are pleased that Accenture will help broaden access to Splunk's platform, enabling organizations that have not yet tapped the power of machine data to do so.
We are incredibly proud to team up with Accenture. By combining our experience, solutions and skills, we will be able to provide more value to our customers, regardless of the industry, location, business or technology challenge. By partnering with Accenture, we are furthering our ability to make machine data accessible, usable and valuable to everyone. And that's powerful – because when organizations gain end-to-end visibility into their operations, they can make better-informed business decisions.
Brian Lanigan
Senior Director – Global Strategic Alliances
Splunk Inc.
----------------------------------------------------
Thanks!
Brian Lanigan