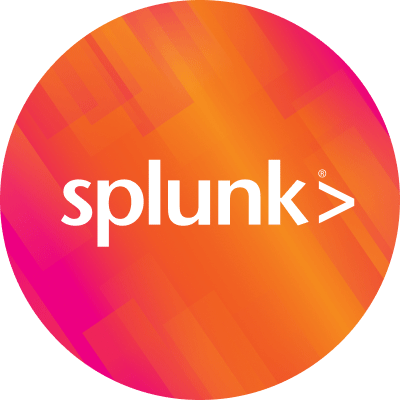 By Splunk May 20, 2019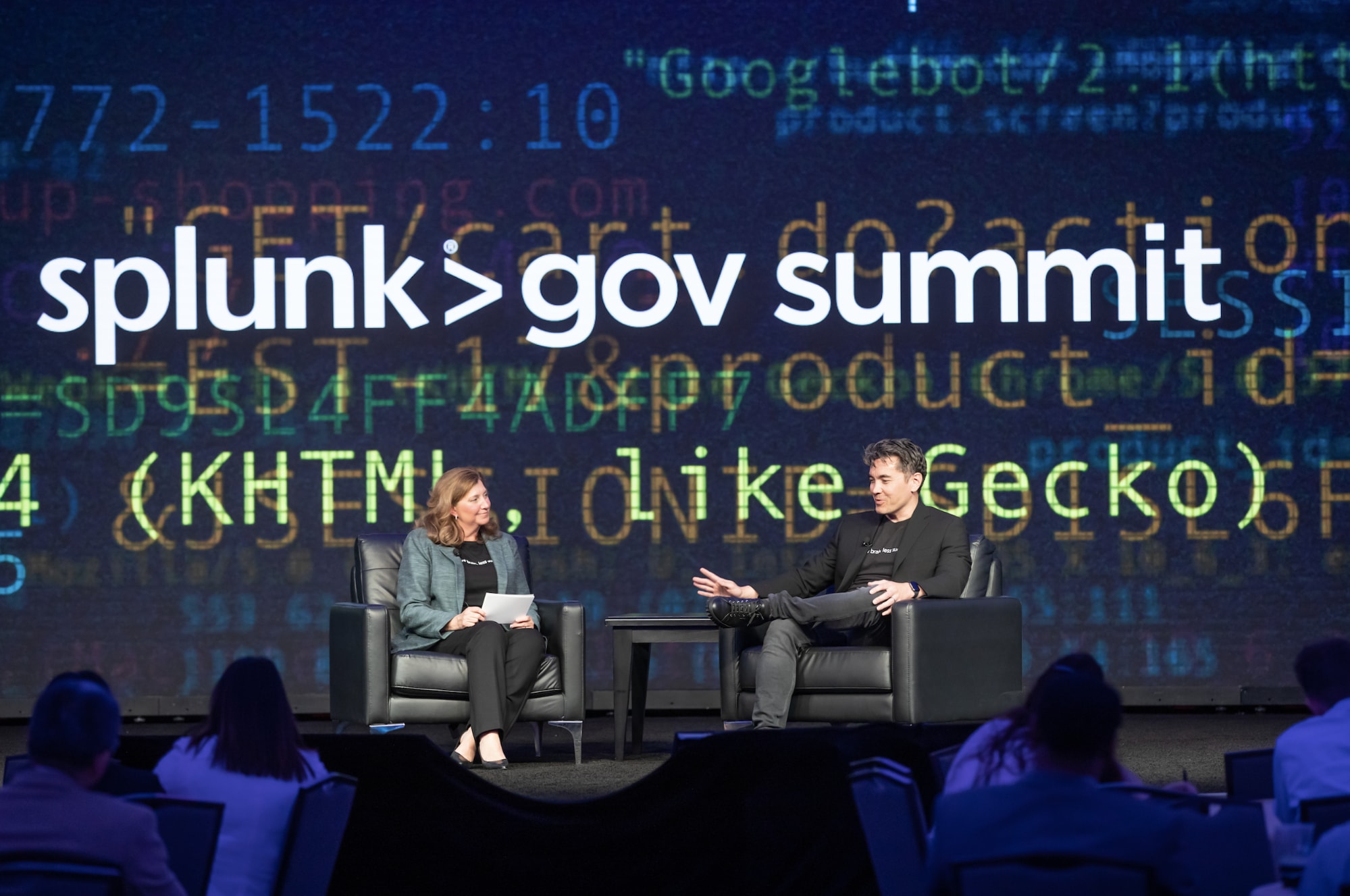 UPDATED 6/21/2020: Splunk Data Fabric Search (DFS) is no longer available for purchase as of May 20, 2020. Splunk Enterprise 8.x customers may continue to use the free version of Splunk DFS included with their Enterprise license. Version 1.1 is the final release of Splunk DFS, and version 1.2 is the final release of the accompanying Splunk DFS Manager app. There will be no additional major or minor releases of either product. Splunk DFS 1.1 and the Splunk DFS Manager app 1.2 will be supported until the October 22, 2021 end-of-support date of Splunk DFS 1.1. See the Splunk Software Support Policy for details.
Splunk Business Flow is no longer available for purchase as of June 20, 2020. Customers who have already purchased Business Flow will continue to have support and maintenance per standard support terms for the remainder of contractual commitments.
---
Earlier this month, I spent a week meeting with customers in Washington DC, and the first thing that stood out to me was that I couldn't get the House of Cards theme song out of my head. The second thing I kept thinking was that the commercial and public sectors need to be collaborating more.
Growing up, I lived in a military household. My dad was in the US Air Force for 27 years and then managed a mainframe organization at the Alameda Naval Air Station in California. He used to pull stunts like short sheeting my bed, and when I mentioned this to some of our veteran customers last week, they all seemed to recognize this trick. Combining experiences with my dad, working with public sector customers over the years and feeling the high energy in our Splunk Tyson's Corner office, I'm continually conscious of the selflessness across the public sector. It makes me want to make sure we're helping agencies' innovations come to use commercially, and that we're similarly sharing our private sector resources to help agencies and higher ed institutions achieve their missions.
We might be vendors and technologists, but we're citizens first. We all need to think about helping our communities, countries and institutions together.
Let's Talk About Open Source & Other Technologies We're Using Under the Hood
Much of this collaboration starts with talking about what we build into our technologies.
Open source software (OSS) can be incredibly powerful, and areas of the public sector have a massive focus on using OSS effectively. We want to go on that ride with them. Splunk builds products with a combination of OSS and proprietary software, and we encourage our customers to similarly embrace both Splunk and OSS.
I'm proud that:
Splunk leverages bleeding edge technology from the developer community and their collective updates, and integrates it into solutions to address our customers' challenges.
Our customers often have OSS "under the hood" within our solutions, so they don't even have to think about servicing or updating it.
I've talked to countless customers excited about the transformative capabilities offered by our new offerings using open source:
Splunk Business Flow, which we just announced is generally available, empowers even more customers to get in-depth visibility into their business operations with onscreen process flows based on time-series data within Splunk.
Splunk Data Stream Processor, available in beta, is a real-time stream processing solution that enables customers to enhance data mid-stream for ETL, monitoring and alerting use cases within milliseconds before the data reaches its destination.
Splunk Data Fabric Search, available in beta, enables customers to search large volumes of data at accelerated speeds, across multiple Splunk deployments and indexes.
As I discussed at Splunk GovSummit, Splunk also consistently prioritizes building features adhering to Section 508 so our public sector customers can meet strict FEDRAMP, security and compliance requirements. If we don't lead with these needs in mind as we build, we do a direct disservice to our public sector customers.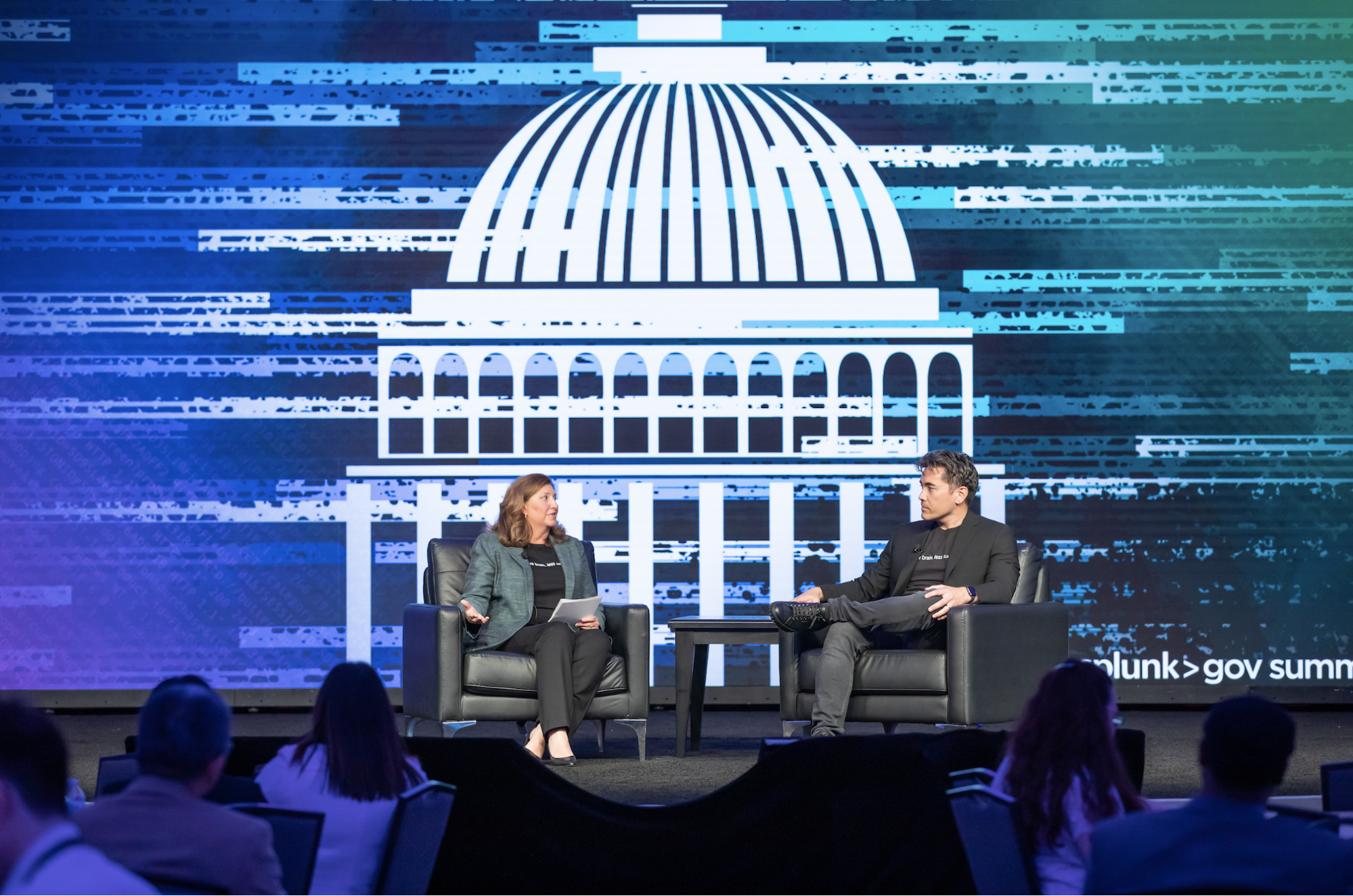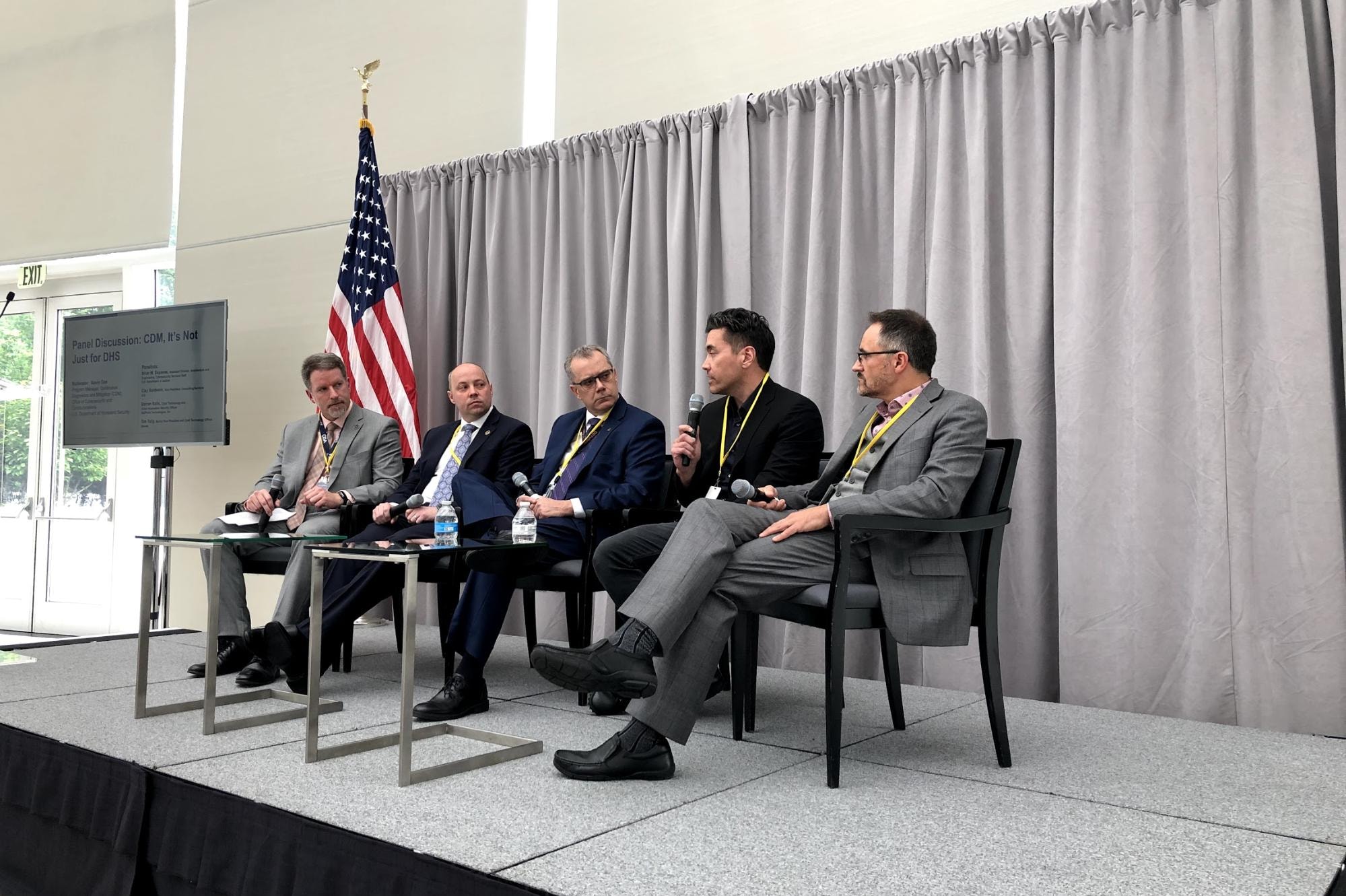 Share Resources & Prescriptively Build Teams That Innovate with Less
On the other hand, much of this public-private problem solving needs to focus on resources and skills.
First, agencies have resource constraints. Splunk just issued the State of Dark Data report, and within the research we validated that 79% of US public sector respondents say "lack of resources" is a massive concern.
The commercial sector can do its part to help, especially if the need is technology. That's why Splunk is proud to offer free Splunk licenses and training through our Splunk4Good initiative. US veterans, nonprofit organizations and educational institutions can apply for the Splunk Pledge for online access and training.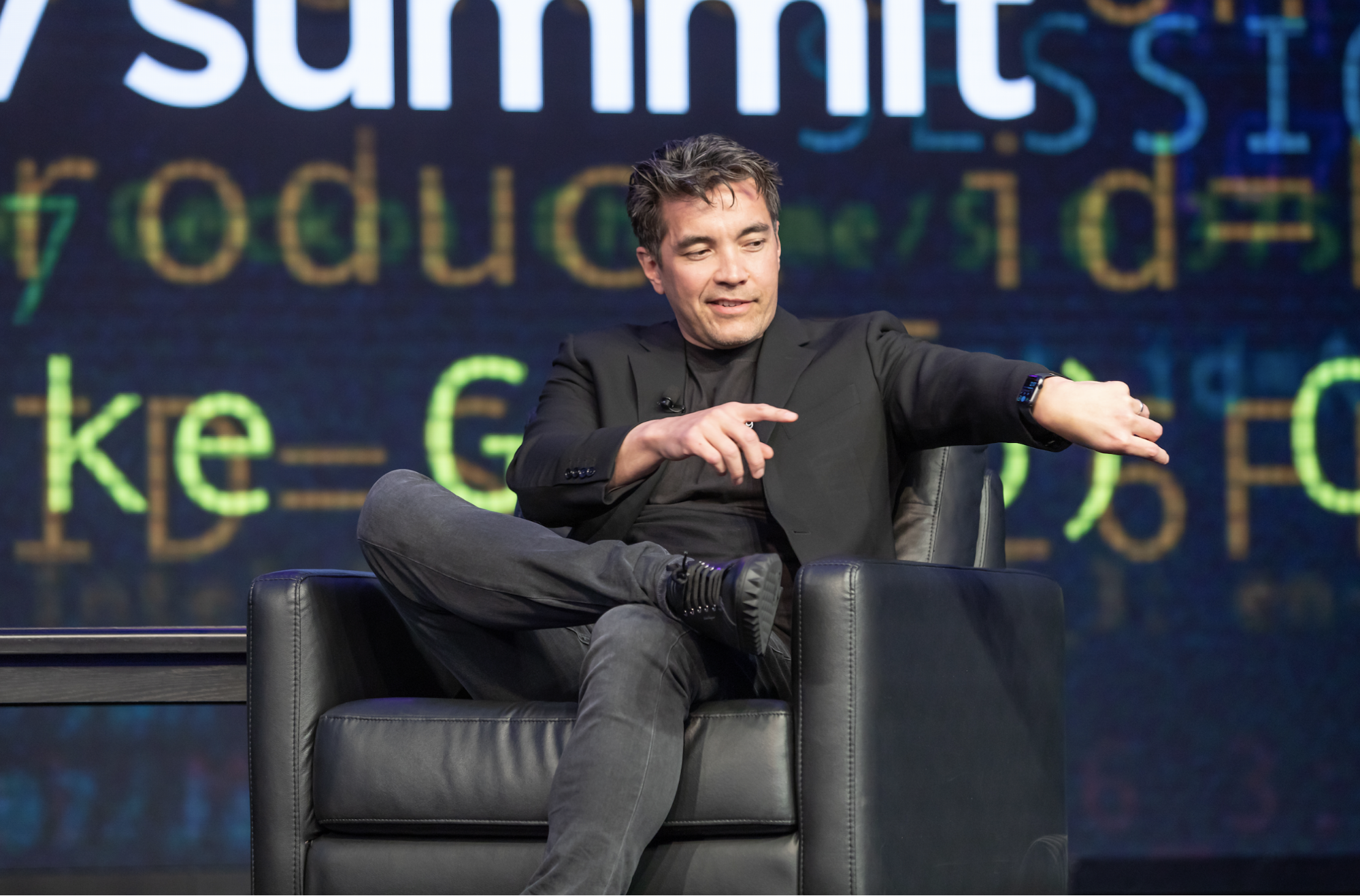 Second, let's talk about talent needs specifically. I was blown away to hear that only 7% of US government employees are between the ages of 20-30 years old (Sources from OPM and the news splice these figures different ways – if you have other related stats that surprise you, please message me on LinkedIn). Younger talent isn't as attracted to the public sector, and so agencies face offices of open desks as their employees retire.
Public institutions can do more with fewer resources, and even create cultures appealing to new talent, if they recruit for an innovative mindset.
This is important for any recruiting, and it's even more critical for fast-scaling teams. I often point out that as we're recruiting heavily across our Splunk Products and Engineering team, we don't exclusively optimize for people with high IQs. We optimize for high EQ – emotional intelligence – combined with drive and curiosity. This new talent pressures our entire team to keep innovating.
Such a culture of innovation encourages teammates to take on new, higher-impact challenges:
I've handed high potential teams of people books on new development platforms such as iOS to read over the weekend, so we could get started with new programming Monday morning.
Splunk offers a popular augmented reality (AR) app that a Product "team of one" created, with zero AR experience, because he was up for a new, big challenge.
You don't always have to spin up teams of a dozen people to solve problems; you need an innovative culture supported by high potentials with EQ and a willingness to try new things.
After dozens of customer meetings, I ended last week on a panel presenting at the Department of Justice's Cybersecurity Symposium, hosting the DoJ CIOs to discuss today's security challenges. My biggest point was simple – whether across IT, security or mission outcome focused challenges, these are all big data problems that we can solve with a common set of capabilities.
Let's remember that our public sector institutions have accomplished incredible missions with data, just like the commercial space has — so let's find new ways to partner and share best practices.
At the end of the day, we're trying to use data to make an impact on the world, and that's a common mission.
----------------------------------------------------
Thanks!
Tim Tully
----------------------------------------------------
Thanks!
Tim Tully