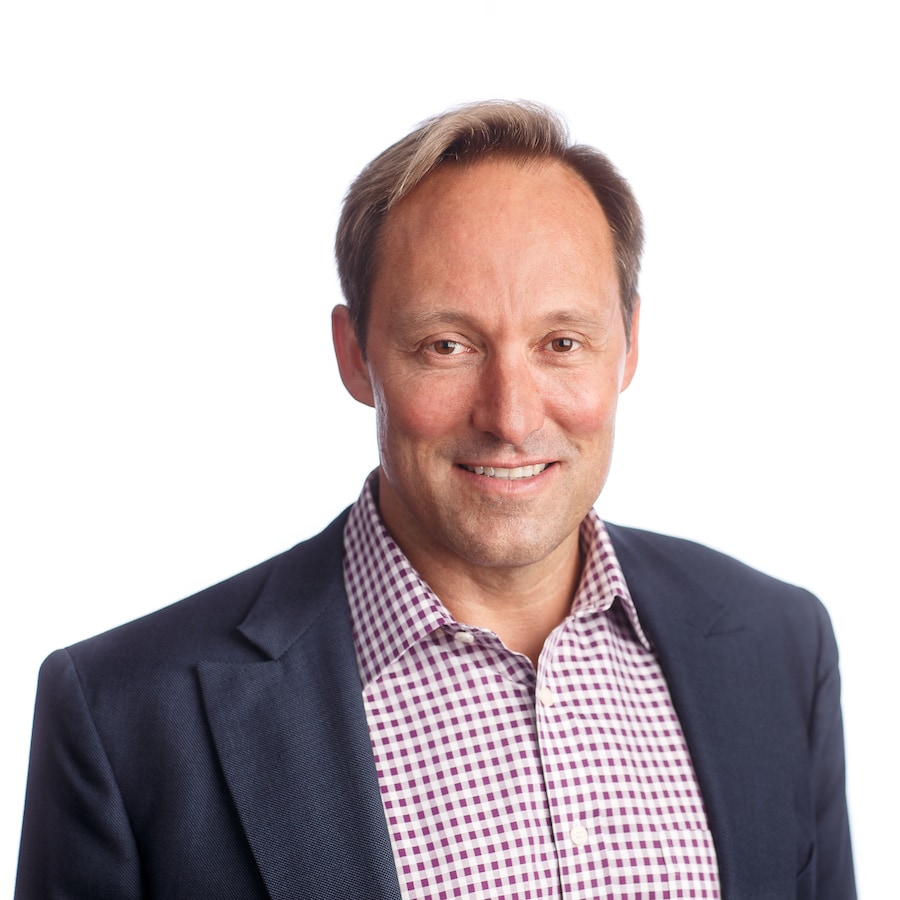 By Doug Merritt May 11, 2017
Every year I talk to hundreds of Splunk customers -- it's my favorite part of the job. I want to understand what drives them, what their challenges are, how they're solving them, and how we can make their lives easier.
Throughout the course of my 30-year career, these answers have changed based on the technological and business imperatives at the time. I remember when companies were scrambling to upgrade their hardware and software systems in preparation for Y2K; the emergence of online business triggering companies to make investments in front and back-end user experience; the industry moving to virtualization; and the spread of mobile technology expanding accessibility,changing how enterprises do business.
Now, it's a given that our customers are conducting business online, dealing with a range of models -- on-premises, cloud and hybrid. They are competing in an increasingly digital environment.
Many of the conversations I have with customers today are around digital transformation, and how they are addressing the challenges and opportunities that it brings. A recent IDG Research Services survey found that enhanced security, customer acquisition and retention, and cost control are top drivers of companies' digital business transformation initiatives.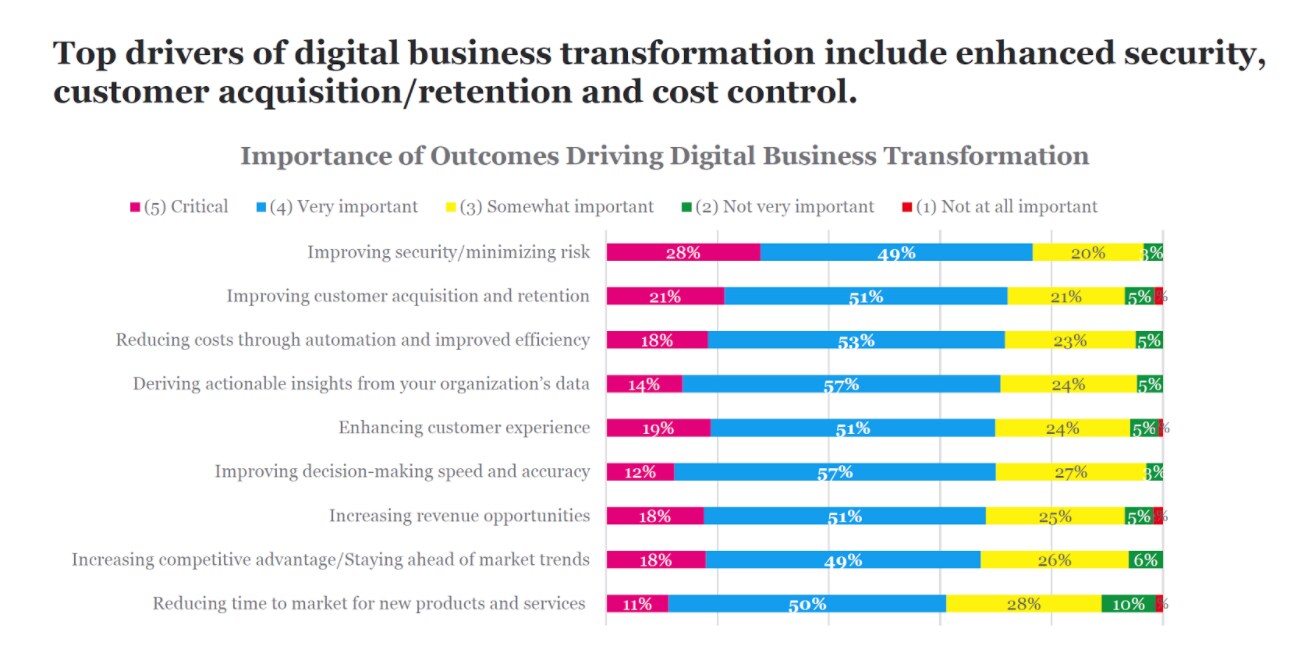 These findings are supported by what I'm hearing from customers.
Enhanced security. This is not a new phenomenon, but as we embrace all of the opportunity that digital transformation brings with it we're also faced with the risks it poses. The more digital our businesses become, the more vulnerable they are to cyberthreats. Recently, a global financial services customer shared with me that they see their central function as delivering trust to their customers. They want to be the safest bank -- which means defensive security measures are no longer a differentiator. They are working on active defense -- to have the ability to predict and defend against threats before they hit.
Customer acquisition/retention. While many of our customers are prioritizing MTTR, or increasing the speed and frequency of their app delivery, all of these initiatives are in support of the same outcome: improve customer experience. One of our retail customers is on a journey to make themselves more relevant to customers, leveraging technology to do so. By improving their understanding of customer behavior both in person and online, they've been able to improve customer satisfaction.
Reducing costs. Our customers want to deliver the same -- or even greater -- value without spending more money to do so, whether it's through optimizing logistics, reducing downtime or more effectively managing customer churn. A Splunk healthcare customer has been able to optimize how it is allocating its resources, ensuring the business is running efficiently, while delivering exceptional customer experience.
Does this resonate with your organization's priorities? You can learn more about how your peers are navigating the digital business transformation and how you can get ahead in this white paper, based on the recent IDG survey: Digital Transformation Trailblazing: A Data-Driven Approach. You can also view our Digital Business Transformation infographic.