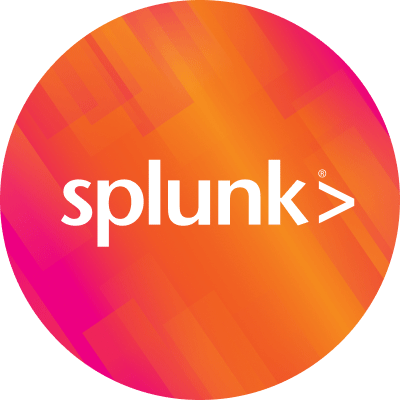 By Splunk April 25, 2016
On the heels of Women's History Month, it's a great time to honor women's contributions and launch our Women in Technology (#SplunkWiT) Q&A blog post series. I'm excited for our inaugural post, which features my conversation with Jennifer Middleton, Splunk Operations Manager at Synchrony Financial and a valued Splunk customer.
Middleton attended a Splunk Women In Technology panel at .conf2015, which included women leaders and Splunk customers from Comcast and Zappos. When we heard Middleton's question to the panelists regarding women supporting other women, we knew we wanted to stay in touch.
Tell us about your background and how you got into technology.
I sat down at a computer for the first time in high school and fell in love with technology. When my family moved to Greenwich, Connecticut, my high school was one of the few in the country with a computer and I knew right away that this was what I wanted to do. I had an interest in economics and technology. My career started out in capital markets technology, which combined my interests.
Did you have a tech major in college, or did you do something else and still get into technology?
I went to Barnard, had undergraduate honors in math, and graduated Phi Beta Kappa and summa cum laude. I was getting my Ph.D. in natural language processing at NYU, stopped when I took time off to raise my stepchildren, and now I'm getting my Master's in Information and Data Science (MIDS) at UC Berkeley, supported by Synchrony.
Many women ask me, "What should I major in?" It's interesting to hear about the paths people take. Sheryl Sandberg said, "Careers are a jungle gym, not a ladder."
I planned to major in computer science, but they were only teaching practical things like JCL, mainframe-based job control language. I didn't want to learn practical things, so I went into theoretical math. I tell people "major in what you love." You can springboard into technology from almost any major now.
That's great advice. Did you find it difficult to leave the workforce and then get back in?
I kept a hand in, doing part-time work and consulting assignments, so my skills never got completely out-of-date. You also have to keep your network alive.
Tell us about Synchrony Financial's women in technology initiatives.What types of challenges have you faced because of your gender?
There were a lot of challenges, but I learned to shake it off and keep on going."Shake it off" is a great message to women in technology because you have to in order to succeed.
The other message is women helping other women. In the mid-80s, a group of women made a point of recommending each other and within 18 months they had broken the glass ceiling. Their story made the front page of the New York Times business section. Help your female peers. We all have unconscious biases and the way to change them is to start talking to people. That's my message to men, too: talk to the women. If you talk to women, you'll learn stuff that you wouldn't otherwise. Talk, talk, talk: that's how to break barriers and change things.
Engagement is one of our fundamental principles. We have many engagement networks: women's, Asian, people with disabilities, Hispanic, veterans', African-American, LGBT and a remote employees' network. Diversity is not just important because we need to be fair; we need the best person for every job, no matter what that job is.
How long has Synchrony been a Splunk customer?
I worked at Accenture, a Splunk partner, and I came in on the Splunk implementation team a number of years ago. I was vocal about Splunk within Accenture and am now at Synchrony. Synchrony's focus is "Banking, Loyalty, Analytics." Splunk can help with all of that.
Are there a lot of women at Synchrony who use Splunk software?
We don't keep track of users by gender, but it's a solution that allows people to grab it and take off – the classic environment where women do really well. If we have access to the tools and capabilities, we can make opportunities for ourselves and make a bottom line difference. After all, women invented programming and were the pioneers in digital media, from Ada Lovelace who programmed the first computer through Grace Hopper who invented the first compiler and whose work led to the development of the first high-level programming languages to women like Lorraine Cichowski, Jennifer Musser Metz and Patricia Sullivan who pioneered digital journalism.
How have things changed since you began in technology?
Technology and access to opportunities have improved tremendously. At Synchrony, there are many opportunities for everybody, not just women. If you want to take the bull by the horns and make things better, you have the chance to do that. That's true inside Synchrony, and it's also true in general. It's the Gandhi 'be the change that you wish to see in the world' concept. If you want things to be different, make them different. If you want to see more women in the workplace, reach out to women. If you want a tool, build it. The opportunities are there; you don't have to wait for permission.

We recognize Synchrony Financial for its strong women-led C-level executive leadership, including Margaret Keane, President and CEO, Carol Juel, CIO and Toni White, CMO.
Related:
A member of Synchrony Financial's Information Security team, Jennifer Middleton leads the Splunk Operations team. She is responsible for the day to day operations of the Splunk platform, with a focus on extending the usage of Splunk – adding new teams and use cases beyond Information Security and deepening the ways in which Splunk is used to maximize Synchrony's Return on Investment. Jennifer is an active member of Synchrony's Women's Network as well as the firm's Asian Professional Engagement Network.
Thanks,
Sherry Lowe