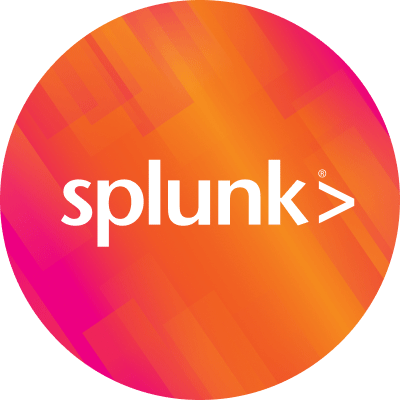 By Splunk August 23, 2016
When we launched our Women in Technology ( #SplunkWiT) Q&A blog post series recently, I knew Angie Messer would be an inspiring woman to feature. I met Angie for the first time at .conf 2015, Splunk's annual users conference when I participated in a "war game" exercise led by Booz Allen. What an experience! I'm delighted to share our recent conversation highlighting Angie's thoughts on the importance of getting more women involved in STEM and cyber and the related initiatives Booz Allen supports.
Tell us about your role at Booz Allen Hamilton.
I've been at Booz Allen close to 20 years and have had multiple roles. Today, I lead Cyber in multiple ways. I'm in our Strategic Innovation Group, one of the leaders driving Cyber Futures, our next-generation cyber solution. I also help facilitate the talent strategies, opportunities and businesses we are driving to help unify our cyber efforts as we provide solutions to clients.
What drew you to cybersecurity?
My journey with cybersecurity dates to before Booz Allen. I have been in the military and I'm very proud of that. I've always had a "True North" about security and about helping our nation. Given the magnitude of the digital explosion combined with my military background and sense of national security, I pivoted into cybersecurity because it has become more pressing over the last several years. In my opinion, this is the year of cyber. When we look at how we defend ourselves and at threats that face us, it's the right time for people to be involved in cyber.
Given your military background and the fact that you're in cyber, have you ever faced any challenges because of your gender?
I was probably one of the first graduating women of our United States Military Academy at West Point. I was always encouraged to strive to be my best, to have a voice and to lead. I don't think I've ever had a view that gender is holding me back. I've been very fortunate, both in the military as well as at Booz Allen. Were there challenges when I was in the military? I could say yes, but what I'm so proud to say now is there are so many more opportunities for women than there were. We've really come a long way in advancing women into leadership roles.
Are increased opportunities for women what you've seen change the most over the years?
This explosion of technology offers more opportunities for both men and women. Our greatest challenge is getting more women, and getting young women, in STEM fields.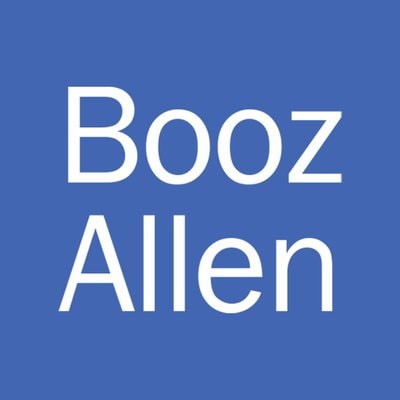 What is some advice you would offer to young girls in grade school, middle school, high school and young women getting off the ground and into their careers?
If you want to be intellectually stimulated, constantly challenged, if you enjoy problem solving, and if you want to have what I call a higher purpose, then the STEM field offers so much opportunity for young women to make a difference. It's about using your intellect and working with other people who can make a difference. We've got to get more women involved in these programs. There's so much great good that we can do by using all these tools and STEM areas to change the world.
A volunteer program we support at Booz Allen is called STEM Girls 4 Social Good. Underrepresented and diverse young women in middle schools participate in a data science, analytics and technical boot camp where we use technology and analytics to address human trafficking. That might sound heavy, but when we showed these young women how to use mathematics, analytics, technology and science to solve these problems, they blossomed. They could see the practical application of how a STEM discipline helps you do not only cool things but also make a difference in this world. We do similar things with the Girl Scouts and we also support the Girls Who Code program.
From a company perspective, we're trying to attract women in technical growth areas and we have a challenge-focused internship program called The Summer Games. We develop challenges on analytics, data science, management consulting, cyber, engineering and science, and even systems integration and delivery. It gives students an opportunity to look at what core competencies they need and how you integrate them together to solve hard problems. After they do an internship and graduate they come to work at Booz Allen. We have an almost 90 percent return rate.
We also have a partnership with iRelaunch. We're one of the seven founding member companies providing specialized re-entry internships for women, particularly with engineering and business analytics backgrounds. This relaunch program is another opportunity, not just for one generation, but multiple generations of women to re-enter the workforce in technical roles.

Booz Allen has amazing programs around women and technology. What roles do men play in encouraging and involving women in these types of careers?
My advice to men is "encourage and engage women because they are a tremendous asset." Women also bring different perspectives to problem solving than men. It's that diverse thinking that both men and women, and people of different backgrounds bring. Sponsorship and advocacy are important roles that men can and should play.
Going back to STEM, you talked about getting more women to join. What can our education system, nation, leaders, businesses and corporations do to contribute to more women having a path into a STEM field?
Women in STEM and security go hand-in-hand. You can't separate them. There is a national crisis around having STEM talent in cyber. I think it has to start even before middle school. You've got to have both men and women encouraging young women to be engaged. In our company, we highly encourage and support voluntarism. We are involved in a lot of different activities at schools and universities and we partner with Society of STEM Women of Color. And, we provide technical training programs for our junior staff.

I've seen a lot of articles on the difference between mentoring and sponsorship. Have you learned anything over the years about the difference between the two?
You can have multiple mentors for different issues in your life. I look to men and women, some more senior, some peers, some in different industries, companies, and some folks who might be junior to me. The difference between a mentor and a sponsor is a sponsor puts skin in the game, advocates for you and supports your career. If you don't know who your sponsor is, take a step back and make sure you have a sponsor.
That's a really good point because there is a difference, and if you don't know who your sponsor or mentor is, you should find one.
I also think we need to be more proactive in reaching out to young ladies and offering to be there for them. Both men and women should be thinking, "How am I mentoring others?" You can also go to others for advice and ask them how they are succeeding, or get advice or feedback. The best business advice I've received is "ask for feedback." You can be blindsided if you aren't asking for feedback. Be open to that feedback and be open to change. If you are not a mentor and a mentee, you should be. Also, do you have a sponsor, and if you have the opportunity to be a sponsor, who are you sponsoring?
Tell us more about the Booz Allen and Splunk partnership.
You can team with great companies like Splunk, but when you have a partnership, you see clients together and apply solutions together. You help clients optimize what they are doing with a product to help their businesses. People at Splunk have that same passion for solving clients' problems and building solutions. When we integrate Splunk's technology with Booz Allen's technology know-how, particularly in cyber, it's very powerful. We are doing that in the commercial and government sectors. We have great successes together working across the federal government's cybersecurity program called Continuous Diagnostics and Mitigation.
Another joint solution we are working on is around industrial control systems and the Internet of Things and new ways that we can provide cyber solutions that help prevent attacks from having a physically disruptive impact on critical infrastructure.
We keep looking at what's next because the threats continue to evolve. We can go from helping clients react to being proactive in preventing incidents from occurring. That's where our companies are finding incredible synergy and starting to get some strategic perspectives underway.
You mentioned human trafficking. Are Splunk and Booz Allen working on that together?
Doug [Merritt] and I have conversations about "How can we do societal good together?" We have a program called "Cyber4Good." We are looking at initiatives, relationships and partnerships where we can help make the world a safer place. Quite frankly we should, because it's about doing the right thing. We really appreciate our partnership with Splunk. And again, going back to the topic of our conversation, we are all trying to help women in technology.
Thanks,
Sherry Lowe
Booz Allen WiT initiatives:
Splunk has many Women in Technology initiatives underway, including our Splunk Women in Tech blogs.
Angie Messer is executive vice president at Booz Allen. She leads the Firm's Cyber Futures business as the Innovation Service Officer (ISO) as well as the Cyber Functional Service Officer (FSO) in Booz Allen's Strategic Innovation Group (SIG).