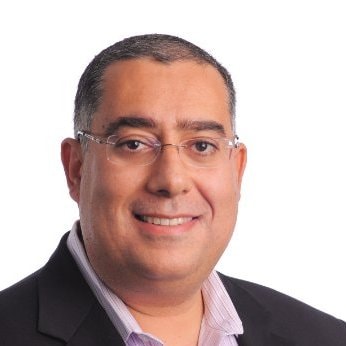 By Ammar Maraqa September 19, 2019
During this week's "Beginning of Everything" event, our team shared Splunk's goal to help individuals, businesses and the world thrive by expanding access to data.
To realize our goal, and magnify Splunk's impact on the world, we need a strong ecosystem of customers, partners, developers and subject-matter experts surrounding our platform and accelerating our collective ability to leverage data to solve challenging new problems.
Launching Splunk Ventures
With this in mind, Splunk is excited to announce the launch of Splunk Ventures and our two inaugural funds to fuel the next generation of data analytics -- our $100 million Innovation Fund and our $50 million Social Impact Fund.
At Splunk, we firmly believe that we must fully leverage the ecosystem around us to continue driving innovation and adding value to our customers and partners. That means using all the levers of Build, Buy, Partner, and Invest to accelerate our innovation and execute on our vision. Splunk Ventures formalizes the 'Invest' lever and allows us to accelerate the growth of the data ecosystem.
Splunk Ventures is guided by three core principles:
Transformative innovation is only possible with a strong ecosystem.
Great teams that change the world are made up of diverse backgrounds and experiences.
We have an obligation to use data for the good of society.
Splunk Ventures' focus is investing in early stage companies that are harnessing the power of data to create value for customers and the world at large. In addition to funding, Splunk Ventures provides portfolio companies with a variety of benefits, including differentiated access to Splunk technology, access to our extensive ecosystem, engagement with our leaders and experts, and opportunity for go-to-market and co-marketing partnership. By partnering with these portfolio companies, we aim to accelerate their growth, and in turn, help customers, partners and developers address new use cases and realize more value from their data.
Our Two Funds
Our first fund is the Splunk Ventures Innovation Fund, investing in promising startups that transform data into business value in areas such as AIOps, App Dev, Security, Data and Analytics-driven LOB apps, Automation, IoT, and AI/ML.

Our first Innovation Fund investment is Kavach, a next-generation security platform for modern applications. Using an application security mesh delivered as a cloud service, Kavach addresses the unique security and compliance needs of cloud-native applications. We're excited to partner with this startup to help companies protect their applications and resolve security threats, and we believe their approach will be vital to the future of data and cybersecurity.
Our second Splunk Ventures fund is our Social Impact Fund, which aims to invest in companies and funds who are using data to innovate and make positive social impact in areas such as workforce development, sustainability, health and safety, among others. This fund will be separate from, but complementary to, Splunk's existing social impact programs like Splunk For Good and our Splunk Pledge.
Get in Touch with Splunk Ventures
Have a promising organization you think would be perfect for us to invest in? We'd love to hear from you! Please send details to: ventures@splunk.com.