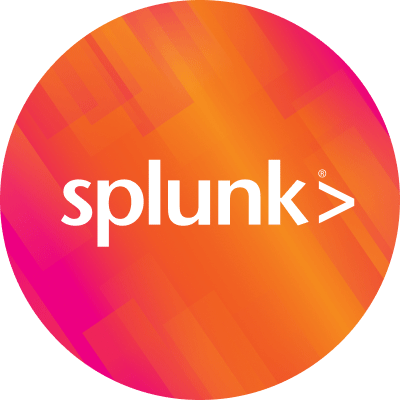 By Splunk October 12, 2016
Last month, during the IT Ops Keynote at Splunk .conf2016, Splunk's Chief Technology Advocate Andi Mann talked about the massive impact and opportunity created by digital transformation. Every industry, every business and every organization is experiencing the effects of digitization and dealing with an astounding rate of change. Whether it's software-defined-everything, containerization, microservices or the world of the Internet of Things (IoT), digital transformation is everywhere. This newest evolution of IT is disrupting market leaders and upending entire industries – pushing every business to be a technology business. Digital transformation is also changing the technology we use as well as the way our teams connect, work and solve problems.
"New approaches to IT bring people, activities & services together but as that happens, IT itself is fragmenting" – @andimann #splunkconf16 pic.twitter.com/g321wLmbW2

— Splunk .conf (@Splunkconf) September 28, 2016
Microservices and containers are breaking applications and infrastructure into their smallest component parts. Cloud computing and the 'cloud of clouds' is spreading serverless applications across the globe. New hybrid architectures are breaking older monoliths and building on new platforms. Under pressure to deliver faster and innovate more rapidly, business leaders are building 'shadow IT', project teams are selecting their own software and everyone has access to on-demand services in the cloud. Even as digital transformation brings activities and teams and services together, the complexity is building new barriers that are crippling organizations. There is good news – some companies have started to figure it out. Companies that successfully navigating digital transformation are adopting new approaches to meet the needs of the business and are accelerating the value they create. Bottom line, they are operating differently.
A New IT Operating Model
These fundamental changes demand a new operating model for IT to stay connected, relevant and leading rather than frantically struggling to keep up. This new model needs to drive alignment between IT and the rest of the business on delivering the most critical services, systems and information needed to achieve and sustain critical business outcomes by:
Enabling people to work together in 'teams of teams', employees, contractors, suppliers and partners – working across barriers in order to get the job done.
Delivering and managing complete services – instead of just sourcing technologies, maintaining a given layer of the architecture, or building systems
Ensuring activities are the core, measurable unit of work – not just component efforts or tasks
Successfully managing digital transformation isn't easy – it's actually really hard.
The new fragmented, disintegrated world is more complex, it's faster, with more systems, more tools, more environments, more deployment models. It demands major changes from you, your teams, how you work, and what you deliver.
In this new world, effective system management must cross boundaries and transcend disintegration. That means breaking down barriers, connecting teams, activities, and services, and sharing information freely among all stakeholders.
That's why the best of the best, like many of our customers, use data to connect people and activities and services.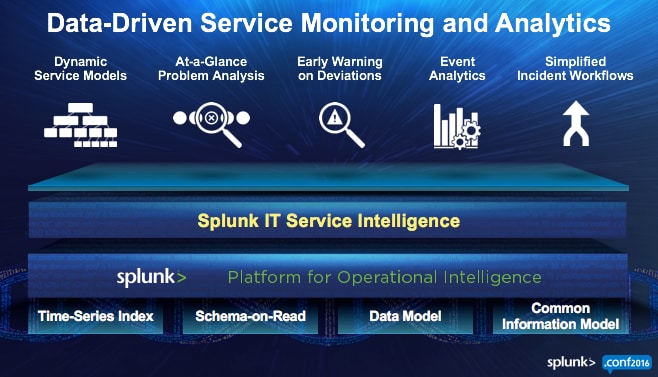 Winning with Data
Data is the key. Data puts IT at the center of your company's strategy, leading innovation, driving digital transformation, and enabling you to meet and exceed your customer's rapidly evolving expectations. Data lets you break down the barriers between development, operations, suppliers, partners, contractors with agile teams working across the legacy boundaries between Apps and Infrastructure, the "business and IT", to enable continuous innovation so you can move faster in the market. Data informs service modeling, machine learning, and predictive analytics, giving new insight that puts you and your teams ahead of the curve, so you can prevent problems before they occur, and free up smart people to do smart things.
That's what we do at Splunk. We connect people, activities, and services.
We collect all the data – wire data, application and server logs, agent data, API data, mobile data, structured data. We organize the data, and provide visibility at every level. We deliver historical analysis, real-time insights, and predictive analytics, powered by machine learning. We monitor the hard to monitor stuff.
Your new operating model will be built on a foundation of information accessible to all key stakeholders that support the business. This information is derived from a rich set of data sources – from logs to metrics to human behavior all relevant to quickly resolve the most critical issues. In this new world driven by digital transformation it takes teams of really smart people empowered by the right data and analytics to deliver quality services.
People like you, using software like Splunk.
Thanks,
Rick Fitz
SVP, IT Markets
Splunk
----------------------------------------------------
Thanks!
Rick Fitz