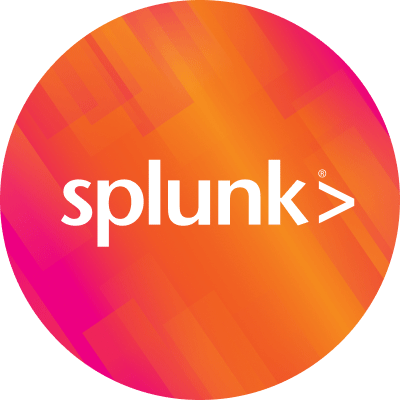 By Splunk June 06, 2019
Splunk's State of Dark Data report, released earlier this month, has remarkable implications for HR strategy. At least three of its four concluding recommendations read as direct challenges to HR leaders.
The report summarizes global research into "dark data" — the data that gets siloed or lost, that is not properly managed and leveraged by an organization. (We found that more than half of the data in most organizations, in fact, falls into this black hole.) The report also addressed the implications of data, dark and otherwise, around the advent of artificial intelligence and the continuing evolution of data skills.
After concluding, broadly, that we're losing track of a lot of data and are not fully ready for the arrival of AI and the need for greater data skills, the researchers recommend that all organizations:
Embrace the transformative power of AI and machine learning.
Build an infrastructure and culture of data.
Recruit for the skill sets you'll need.
Provide opportunities for training.
Culture, recruiting and training are all very squarely in the realm of human resources. So how do HR teams help prepare our companies and our workforces for this data-saturated future? I think the most important step is to foster the values of curiosity and learning, which are key drivers of a growth mindset.
A Passion to Learn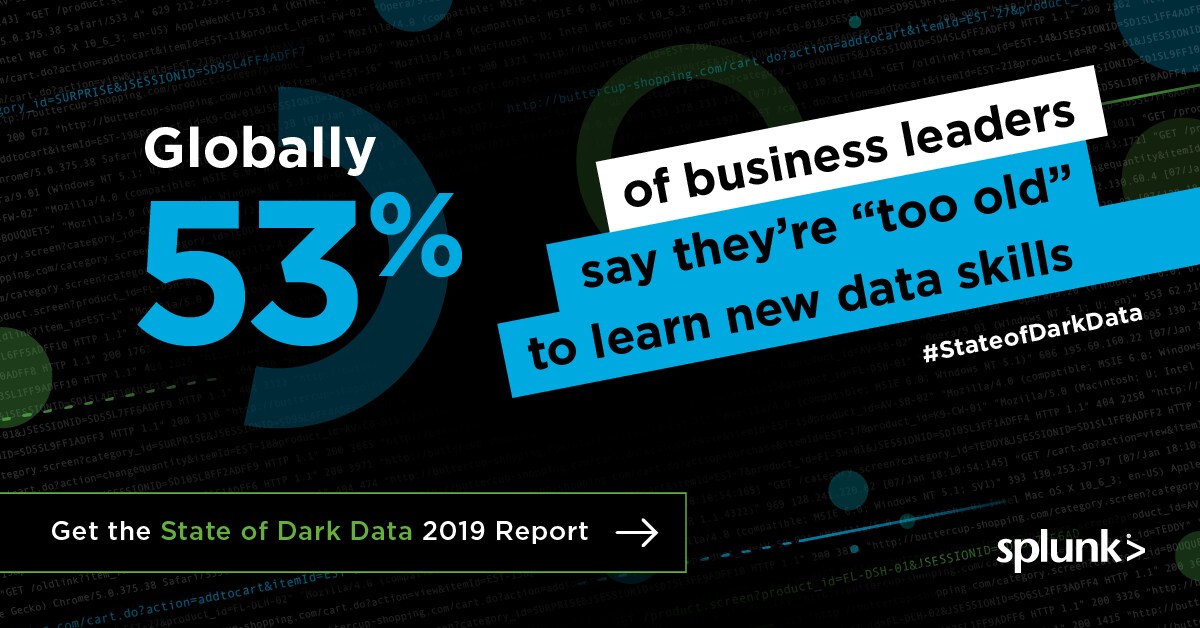 To me, one of the most surprising things in the survey was the degree to which enthusiasm for data-related job skills lagged behind a more resigned "willingness" to pick up such skills. Even as extremely high percentages of respondents agreed that data skills were going to become necessary for all jobs, and especially for leaders and decision makers, we saw 69% agreeing that they wouldn't care if lack of data skills meant never getting promoted again, or 53% agreeing, "I am too old to learn new data skills."
Those stats are alarming. If individuals understand the importance of accessing data, but don't have the will to learn the skills, then you do have a crisis in your workforce. I think part of the response to this potential crisis is to actively build a culture of curiosity and growth.
As our CEO, Doug Merritt, said during a Facebook Live Q&A discussing the report, "Passion for learning is a criterion for survival."
Building the Curiosity-Driven Organization
Hiring for a culture, rather than a role, means looking at more than the specific skill set needed for a specific job. The old way of thinking pursues the candidate with the best set of skills and experiences against a job description created at a single point in time. A culture-forward perspective might favor a candidate that has many of the skills, but also seems to be a better fit for the culture and broader goals of the organization.
Of course, once you've onboarded all these innovative thinkers, you have to deliver on the promise of your culture. Creating an organization driven by curiosity requires:
Hiring curious, growth-minded people. Value soft skills around communication, collaboration, leadership and creative thinking. Be willing to invest in skill growth for the right candidate.
Instilling, as an organization, the resilience you need from your teams. Establish structure, processes and incentives that make change smoother and more attractive.
Enabling learning. To promote innovative thinking and the initiative to pick up new skill sets, an organization has to provide room to learn, both in terms of time and training/education opportunities.
Supporting risk. You also have to create an environment where people are comfortable speaking up to offer new ideas, taking on new challenges, and sometimes failing when they take a risk.
Demonstrating transparency. A curious, learning culture is going to ask "why" a lot. And "why not." Provide channels to ask these questions, and commit, as a leadership team, to giving meaningful answers. And sharing the "why" of change helps gain the cultural buy-in vital to successful change management.
Evolving strategically. See the change coming so you can prepare in terms of infrastructure, recruitment and upskilling.
In essence, a company has to value and encourage learning, experimentation and a growth mindset both for the company's bottom line and for individual success and fulfillment. And in daily practice, we have to live up to those virtues.
The Human Side of Digital Transformation
From a business/technology perspective, the State of Dark Data report validates the importance of data for organizations' futures, and the data challenges that Splunk exists to overcome. But considering how much the report's recommendations focus on the human aspects of an organization, it also validates the cultural approach that Splunk, like many companies, has embraced: a pursuit of growth and learning.
Going forward, as data and AI grow in importance, so will the human element. How we embrace the human side of our organizations will be at least as important as how we incorporate AI, automation and other data-driven technologies.
----------------------------------------------------
Thanks!
Tracy Edkins