By Steve Sommer February 09, 2015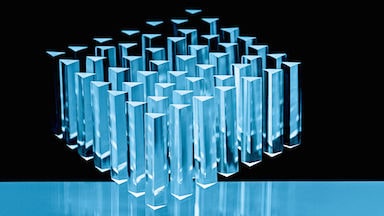 It's an exciting day for Splunk as we've been named one of Fast Company's 10 Most Innovative Companies in Big Data for the third year in a row!
Once again, this recognition is a testament to the brilliant work of Splunkers around the world and the amazing ingenuity of our customers. Last year we delivered even more ways to use Splunk with the launch of Splunk Cloud, Splunk MINT, the Splunk App for Stream and the Splunk Mobile App, not to mention new features for Splunk Enterprise and Hunk, and new integrations with AWS.
Meanwhile, our customers continue to amaze us with the fascinating insights and incredible feats they achieve with our technology. Coca-Cola used Splunk to discover how soft drink sales spiked on college campuses right before episodes of The Walking Dead. Or New York Air Brake, which is analyzing real-time sensor data from more than 4,000 locomotives to improve train safety and save US railroads as much as $1 billion per year in fuel. Or Royal Flying Doctor Service, a non-profit that's using Splunk to keep medicines and vaccines safe and cool as they deliver medical care to more than 290,000 patients in rural Australia.
These are just some of the ways you'll find Splunk on the front lines of innovation. Thank you to Fast Company and to all our customers.
Makes us realize every day why we make these cool t-shirts.