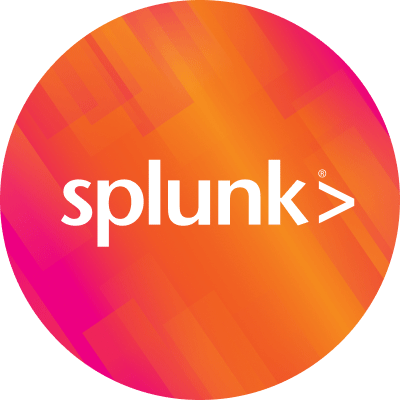 By Splunk May 06, 2019
How long have we been thinking about artificial intelligence? Robots first ran amok in our fiction in the 1920s, and by the 1950s, Alan Turing and others were writing about the real-world possibilities of intelligent machines. Yet for all the years we've spent fantasizing about and doggedly researching the possibilities, we are still not prepared for what's coming.
That was one of my key takeaways from the State of Dark Data Report. Commissioned by Splunk and executed by TRUE Global Intelligence, the report investigates the state of data, artificial intelligence and data-related job skills in seven leading economies worldwide. In brief, it found that too much of our data (55% globally) is unseen and unused; that data skills will be essential; and that the business managers and executives closest to technology don't feel like they have a handle on artificial intelligence, though they recognize its possible transformative impact.
As an example of juxtaposing results, 61% of respondents expect AI to help guide business strategy within five years, but only 48% say they understand AI very or extremely well. Those numbers vary considerably by region, by the way. In only two nations did more than half of the respondents assess themselves as AI experts (China, at 77%, and the UK at 61%). In other countries, the numbers were as low as 38%. And in every nation, respondents believed that their colleagues, their organizations, and their industries in general had an even lower understanding of AI.
This is a remarkable confidence gap. It suggests that many organizations will not be ready to effectively use technologies that will also be in the hands of their competitors. And it suggests that technologies that have the power to transform our lives will be poorly leveraged. With the right understanding, policies, skills and approach, we have a tremendous opportunity, not just to drive a few more consecutive quarters of profit, but to change the world for the better.
I believe there are three essential principles to get us ready for artificial intelligence as a tool of global transformation:
Intelligent, practical and usable data policies. As we continue our progress into the era of machine learning and AI, each of us needs to understand not just our personal data, but the data generated through all of our activities. Over time, there will be increasing economic leverage and benefit from this data — benefit that we will each need to take advantage of for our personal welfare and benefit. Organizations and corporations also need to recognize and honor the individuals at the center of this data. For example, as I interact with an airline, I should expect that they'll use my anonymized data to improve their service and offerings. However, selling the personal information that they've accumulated to advertisers should only be done with my explicit consent, and ideally with me taking a share of those revenues.


Bring data to light. The research confirms that we are not just underutilizing the vast majority of available data, but in most cases are willingly ignoring dark data altogether. That does not mean we have to structure every data flow into a perfectly ordered database; that's orthogonal to what we actually need. We must do a better job of collecting this swirling temporal data, which has such huge potential, then investigate these unstructured pools with tools that honor the natural, chaotic state of that data. Tools that were built to navigate chaos. If we can't effectively incorporate that data, how will we be able to trust AI outcomes drawn from incomplete data?


Invest in education and, in parallel, transform the workplace. A compelling majority of the respondents recognize that data skills will be central to nearly every job going forward. We need to begin, now, to develop our workforces both in terms of specific data skills and around a general data literacy. It also means recognizing how AI enters our environments, and where it partners with human agents.

And what is the future we'll build if we embrace data and the inherent possibilities? I see a future in which every person is a data practitioner and every organization is data driven — resulting in meaningful economic opportunities, education and purpose.
We're already on the road to that reality. Tools with guided assistants and intuitive configurations are helping businesses unlock a much higher value of analytics and machine learning for security, IT, finance, marketing and more. Data scientists and other data experts are making extraordinary things happen with machine learning. Many great technologies start out in the hands of cutting-edge businesses, government or academia; we need to bring these initial successes to a wider audience and recognize that the soft and hard skills of data literacy, paired with the right access to tools, will enable any person to make things happen with data.
The State of Dark Data Report is a fascinating read. It tells a data-driven story not just about what's on the horizon, but about the road from here to there, and the obstacles we'll have to navigate on the way. Download it today, and don't miss CTO Tim Tully and me discussing dark data, AI and the future of work on Facebook Live, May 9th.


----------------------------------------------------
Thanks!
Doug Merritt
----------------------------------------------------
Thanks!
Doug Merritt