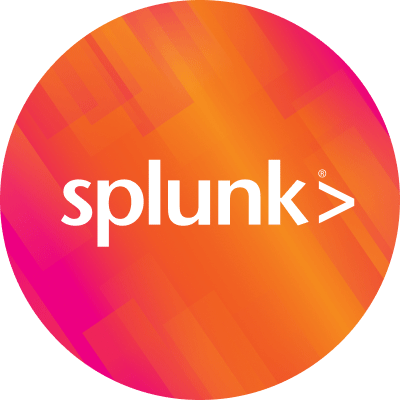 By Splunk August 04, 2017
Downtime in your infrastructure means no downtime for you.
It results in millions of dollars in lost revenue annually for companies in nearly every industry. It also means late-night war rooms, tense phone calls and extra hours spent troubleshooting.
To ensure the uptime and performance of services and applications, event and log management software is critical. It can alert you when something is wrong, and then help you determine exactly what happened. It's the key to identifying and understanding root causes of service slowdowns and interruptions.
And IDC agrees. In its latest report, Worldwide IT Event and Log Management Software Market Shares, 2016, the analyst firm finds that companies must manage applications and infrastructure in dynamic environments supporting customer-facing applications. IT also needs to manage changing environments—like moving from an on-premises system with virtualized infrastructures to a private, public, hybrid or multi-cloud deployment. And there's no room for error: striving for 100% uptime and availability is of the utmost importance for businesses facing digital transformation.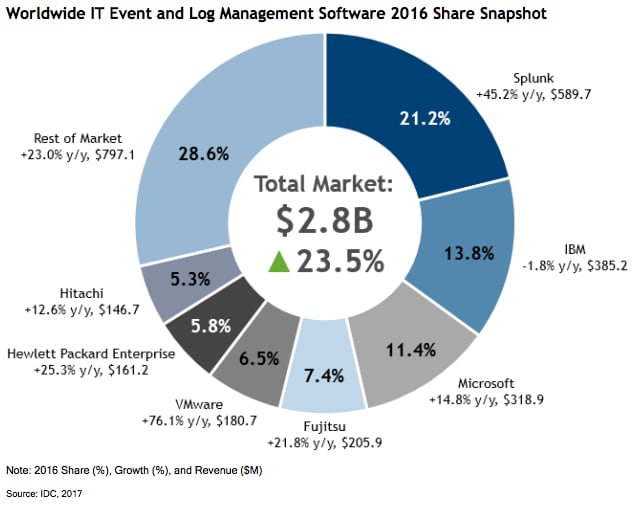 Not surprisingly, IDC also found that the growth of the event and log management software market is accelerating. This is due to an increasing need to manage the end-to-end availability of systems and applications as organizations adopt digital business initiatives. At the same time, the vendors who can support legacy environments are adopting more market share. Because for many companies, these are still important to business applications and infrastructure components.
Splunk is honored to be a 2016 market share leader in IDC's report, earning the highest market share for the second year in a row. Our ability to capture, index, manage, search and visualize across a wide variety of machine-generated data sources, including metrics and logs, help you optimize both IT service management and operations management.
Check out the full report to learn more.
----------------------------------------------------
Thanks!
Keegan Dubbs