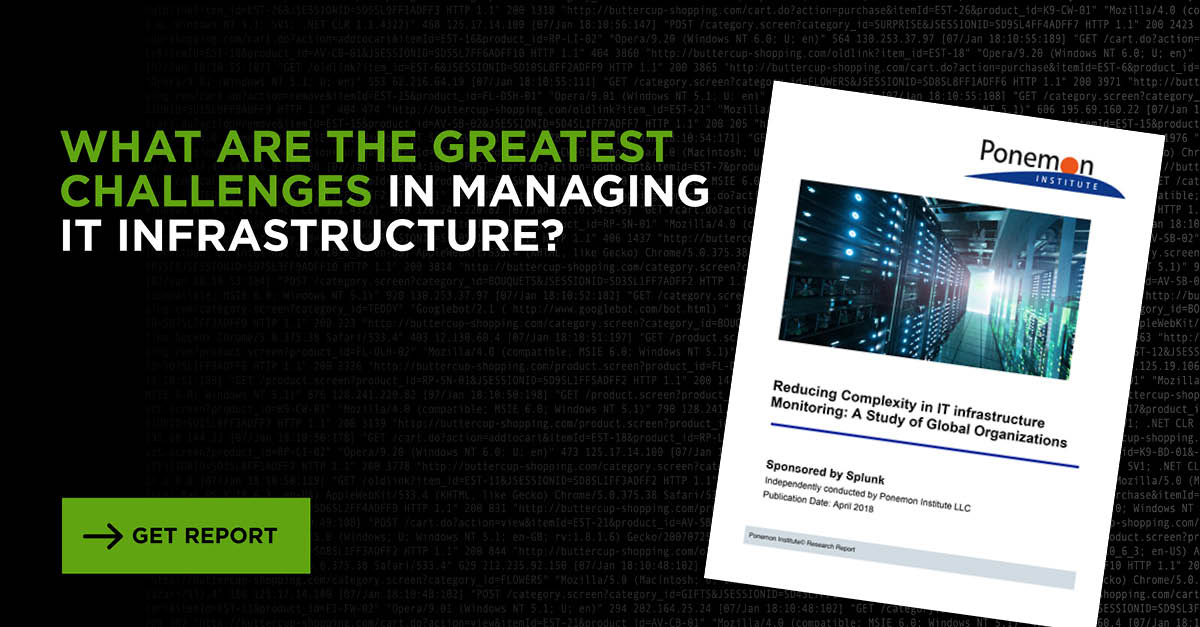 As a SysAdmin, Site Reliability Engineer or IT Director, have you ever felt alone...in the dark? Okay. Maybe not in the dark, but have you ever felt that you're the only one who experiences decreasing budget, increasing complexity and skyrocketing stakeholder demands?
Splunk worked with the Ponemon Institute to conduct a survey of 2,497 of your fellow IT practitioners about their challenges in monitoring and troubleshooting their IT environments. What we found probably won't surprise you, but I think you'll find it interesting. You can see the full report "Reducing Complexity in IT Infrastructure Monitoring: A Study of Global Organizations" for yourself now, or take a look below at some things I think may be of particular interest.
The Struggle is Real
The greatest challenges that IT practitioners feel are lack of insights into what is going on in their infrastructure and the sheer complexity of today's systems and technology. But wait, there's more. There's also a skills gap and "blind spots" that hinder required visibility. That's right folks. The struggle is real.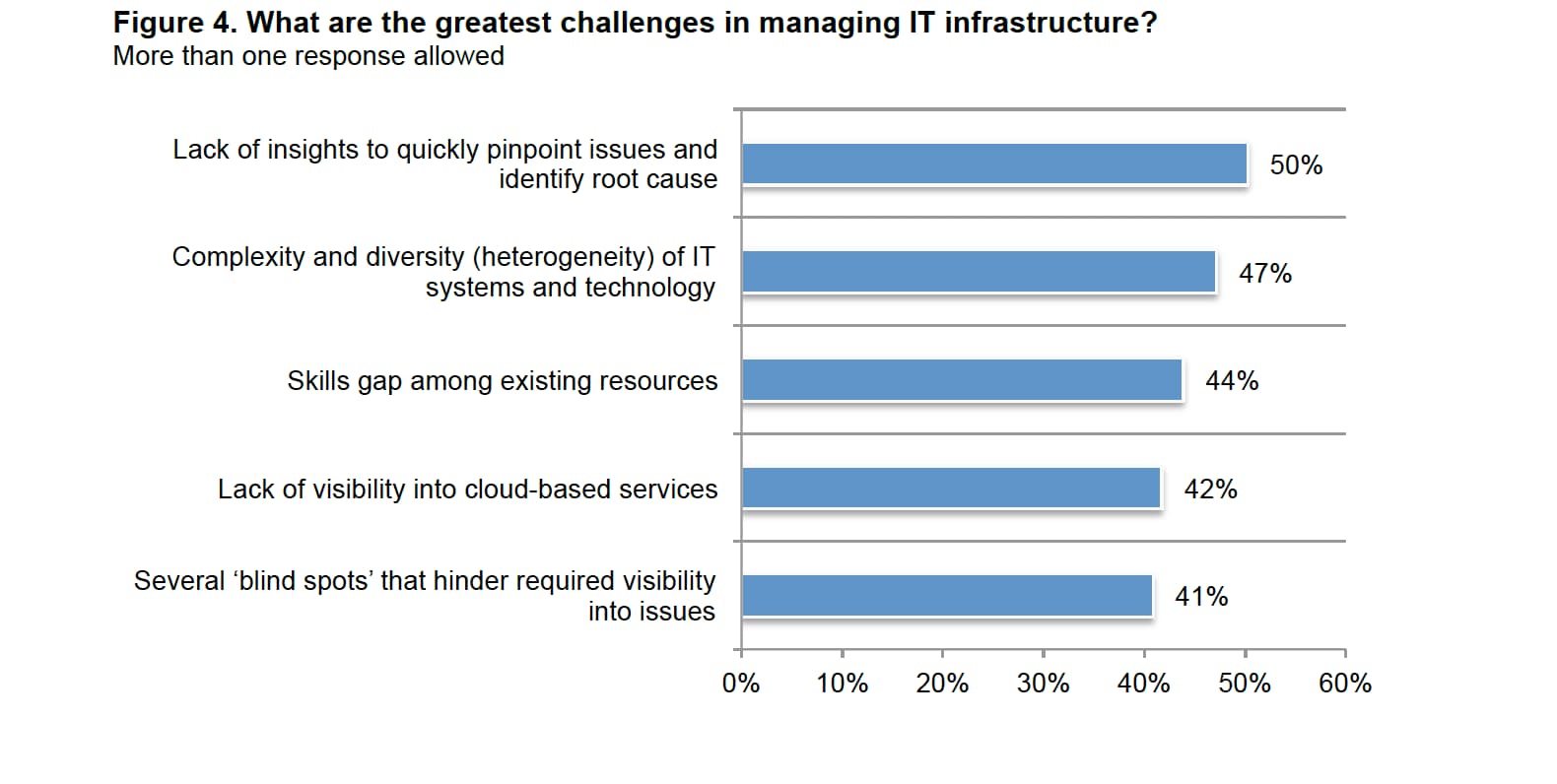 Where is time spent during downtime incidents?
The survey found that after the loss or service or downtime, the most time is spent on identifying the location of the problem. In fact, it takes more time finding where the problem is than fixing the problem.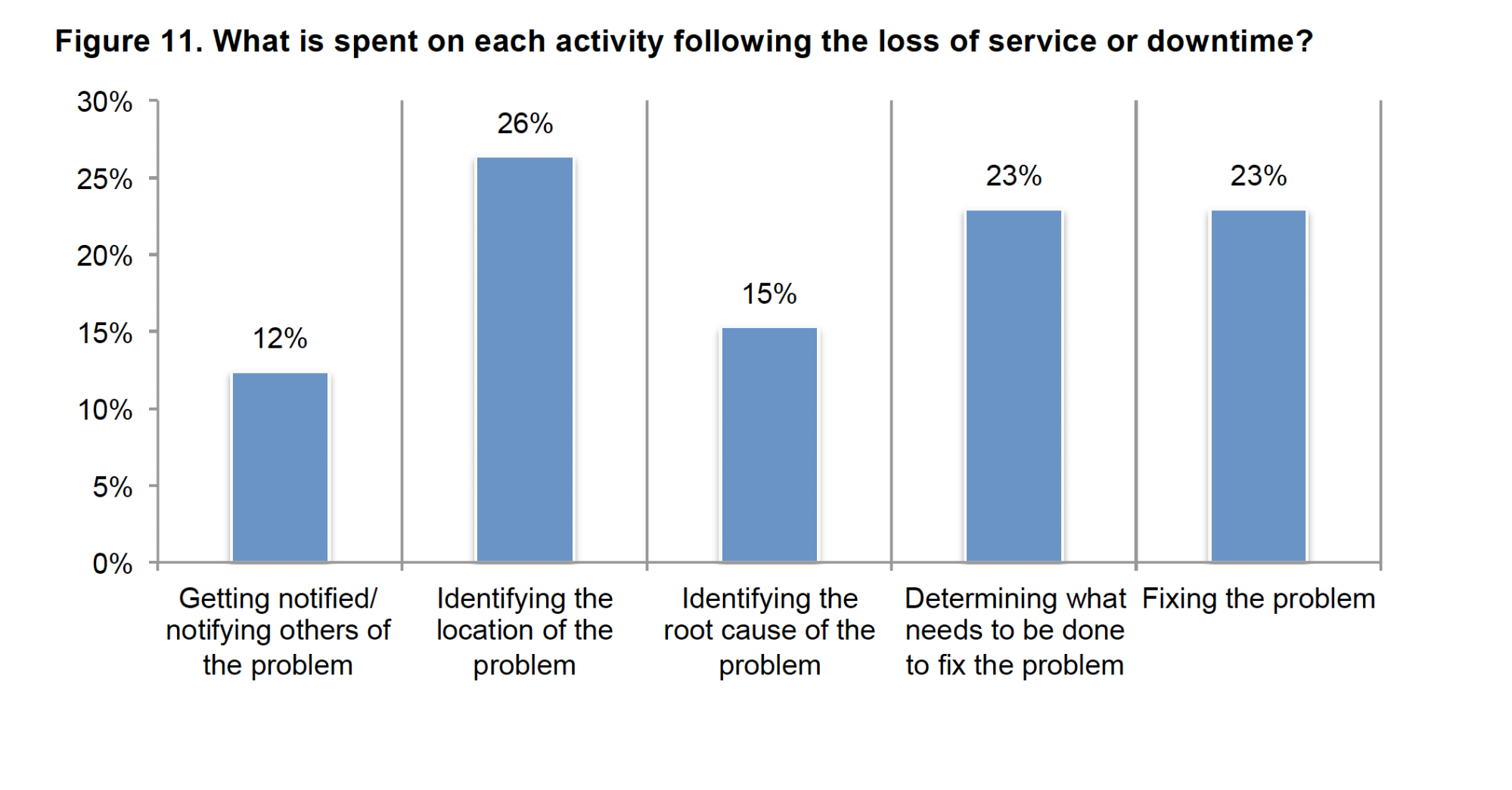 Results of Downtime
So what happens when system availability and performance degrades? The majority said that there is friction between IT and lines of business and loss of revenue. Other consequences include an increase in unpatched vulnerabilities and business disruption.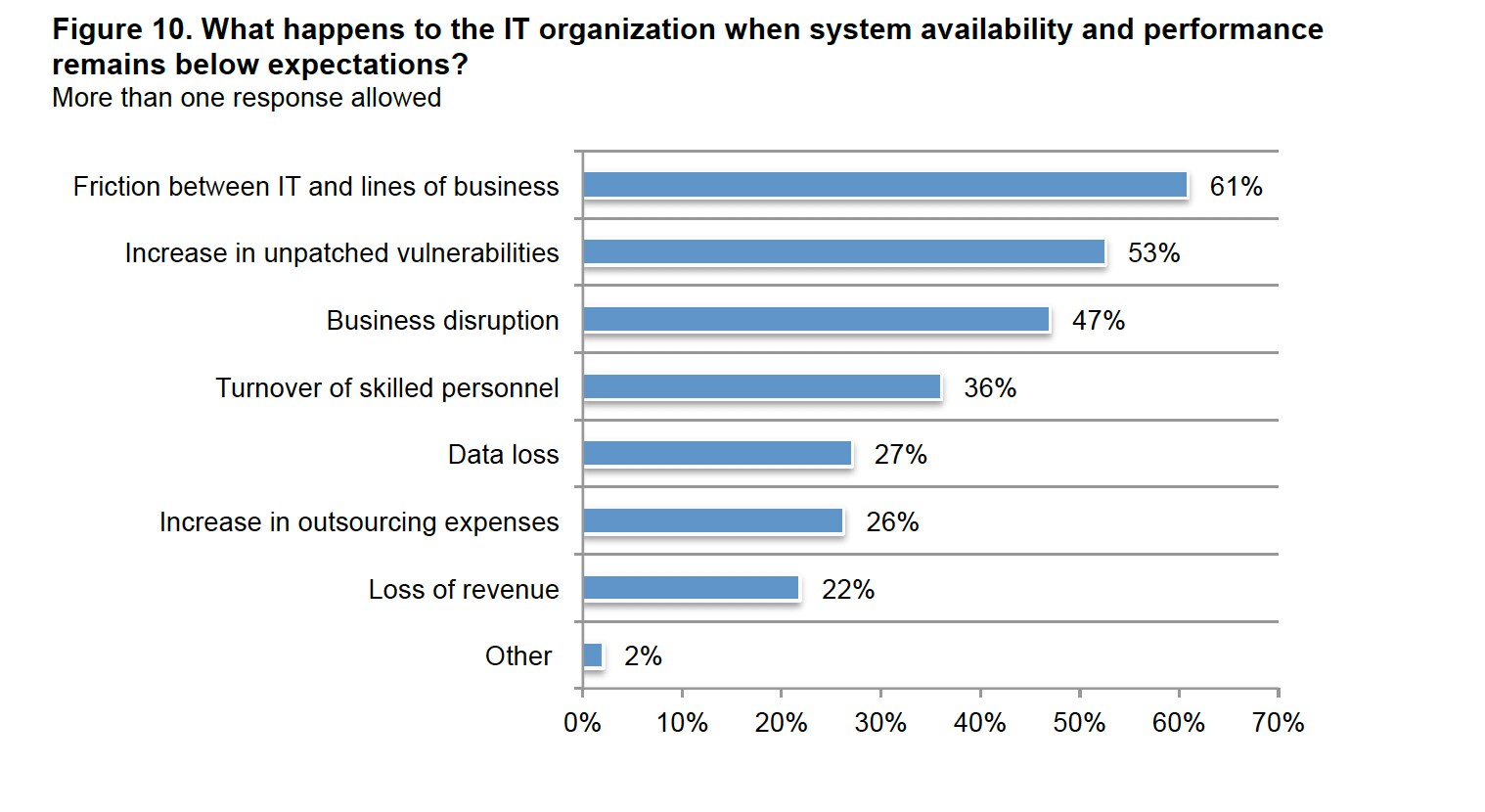 Find Out More
IT has a lot of infrastructure monitoring challenges, but there are solutions. Join me and Dr. Larry Ponemon of the Ponemon Institute for a discussion of the results and get a preview of Splunk's latest technology for monitoring server environments. Stay tuned for the next installment of this blog series where we'll share our point of view how you can tackle the most signficant and common infrastructure monitoring challenges.
Happy Splunking,
Bill