UPDATED 6/26/2020: Splunk Insights for AWS Cloud Monitoring and Splunk Insights for Infrastructure will formally reach end-of-life on June 30, 2020. Customers who have already purchased Insights will continue to have support and maintenance per standard support terms for the remainder of contractual commitments. To learn more, read our blog here.
---
At Splunk, we believe infrastructure monitoring should be seamless, inexpensive, and easy to administer and use. With that in mind we built some technology, called Project Waitomo, where we iterated on the best ways to deliver on the idea of seamless, inexpensive and easy to use. Many months, early access users and sprints later, we're proud to announce Splunk Insights for Infrastructure.
Splunk Insights for Infrastructure - At a Glance
Splunk Insights for Infrastructure is our new infrastructure monitoring product that bridges monitoring and troubleshooting by collecting and analyzing both metrics and logs. Even better, Splunk Insights for Infrastructure (SII) deploys in minutes, is free for up to about 50 servers, and offers an easy path to upgrade to Splunk Enterprise, the industry's leading platform for machine data. We invite you to start using Splunk Insights for Infrastructure for free!
What's so great about SII you ask? Here are some of the highlights:
You can get SII for free if you've got less than 50 servers (up to 200GB), and if you have more than that it's still only $7 per stored GB per month.
By unifying metrics and logs, it simplifies the monitoring and observability needs of sysadmins and site reliability engineers.
You can deploy SII in a matter of minutes. That's right. Minutes.
When you're ready and want to do more with your Splunk deployment—like adding use cases or taking advantage of additional features—it's easy to expand to Splunk Enterprise.
Features
Let's dig in a bit on some of the key experiences you'll have with Splunk Insights for Infrastructure. Here's an overview video for Splunk Insights for Infrastructure, and I've also summarized some key points below.
Install to Insight in Minutes.
With Splunk Insights for Infrastructure, you can be up and running in a number of minutes. In our early access, some customers reported they went from getting the install package to seeing metrics in under 20 minutes. Not only is getting up and running fast, but configuring the logs and metrics you want from your hosts is amazingly easy.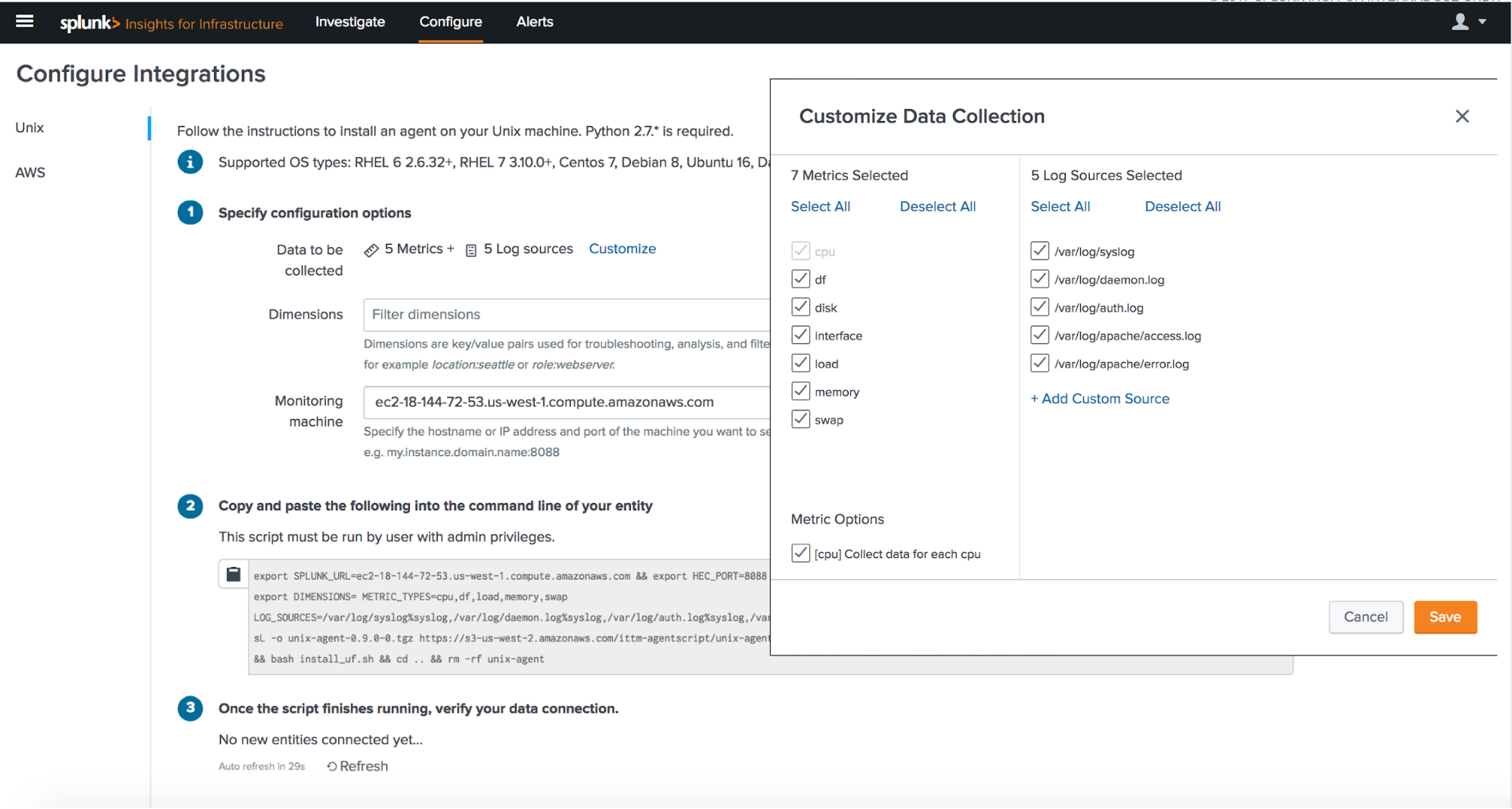 Seamless Monitoring and Intelligent Investigations
SII collects metrics for monitoring and allows you to correlate those with logs in one interface. No more "swivel chair" between a monitoring tool and a log analytics tool. Use metrics to identify trends and problems; logs will help identify reasons for the trends and problems. With SII, you can combine metric- and log-based analysis in one view, giving you a powerful look into your infrastructure.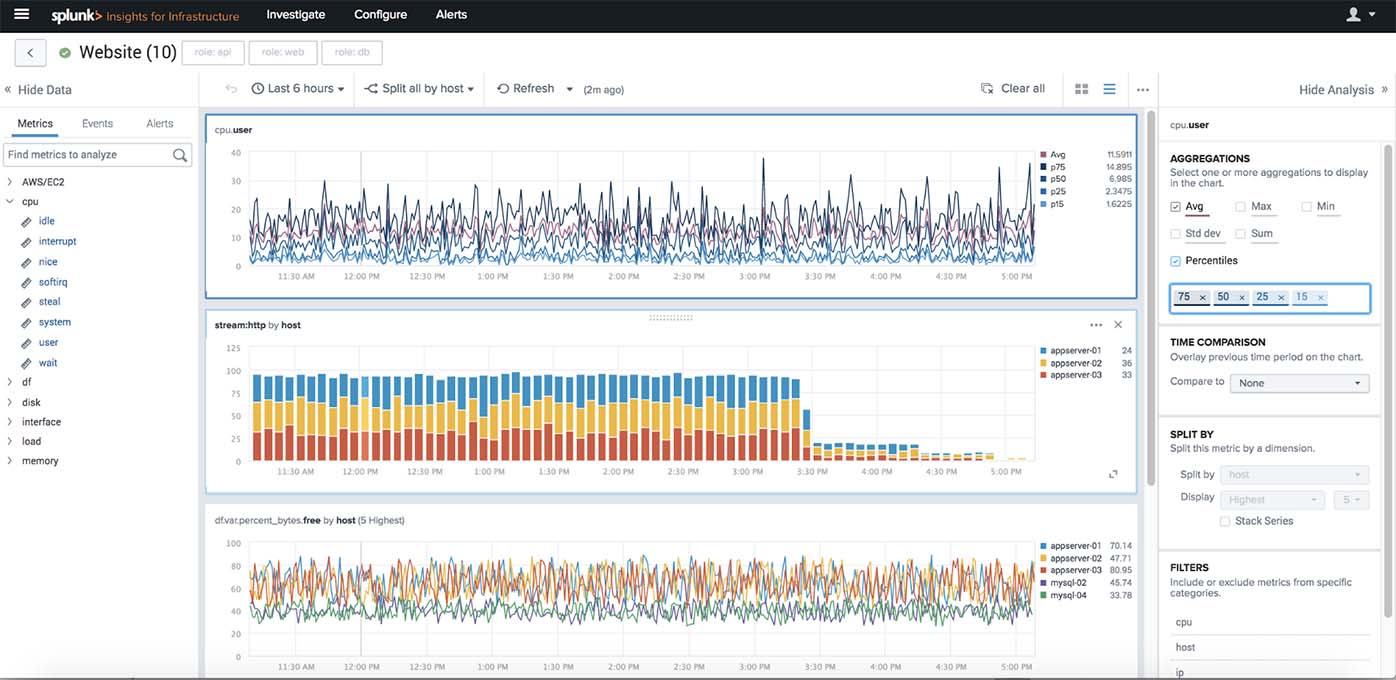 There's more goodness to Splunk Insights for Infrastructure, such as creating alerts based on investigations and easy conversions to Splunk Enterprise. If I have not yet convinced you to try SII today, check out our 30-minute webinar "Elevate Your Monitoring: Splunk Insights for Infrastructure" on May 9th—where we'll demonstrate Splunk Insights for Infrastructure—or visit the website to learn more about Splunk Insights for Infrastructure.
Happy Splunking!
Bill