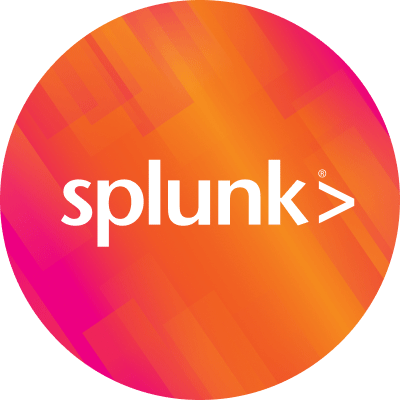 By Splunk June 05, 2018
With applications front-and-center for many enterprises' digital transformations, thousands of Splunk customers around the globe use Splunk to collect, index and analyze their machine data to prevent application failures and troubleshoot problems quickly when they occur. Many of those same Splunk customers are also using Instana to monitor, visualize and understand the performance of their microservice applications.
Combined, the integration of Splunk and Instana provides a COMPLETE view of how your applications are performing, allowing you to take a platform approach to application management.
The Instana App for Splunk provides predefined visualizations of Instana data and leverages Splunk's built-in machine learning algorithms to predict future values of metrics. This, in turn, enables you to forecast potential problems BEFORE they occur. Instana APM is a great source of performance data for your IT troubleshooting and monitoring needs, and this integration enables you to elevate your AIOps capability through machine learning and easy correlation of your application performance data with all other data sources ingested in Splunk.
The Instana Add-On for Splunk is pre-configured for use with Splunk IT Service Intelligence (ITSI). Splunk ITSI provides end-to-end visibility into the operational health of critical IT and business services to simplify operations, prioritize problem resolution and enable analytics-driven IT. The Instana Add-On for Splunk provides out-of-the-box APM KPIs in Splunk ITSI, providing easy ways for your organization to leverage AIOps for your application operations.
Overview
The Instana Add-On for Splunk uses Instana's REST APIs to gather data from the applications and services you are monitoring. This data can then be combined with any other machine data in Splunk (wire data, log data, server data, security data and other infrastructure sources) to provide a complete picture of your applications' performance. In today's ever-changing, complex world of microservices and containerization, this is even more critical to the success of your digital transformation.
Installation is quite simple.
Install the Add-on, supply your Instana URL, API key and an Instana filter, and you will immediately have Service, Application, End User and Entity metrics flowing into Splunk. Add the Instana Alerting Integration for Splunk and you can also have Instana forward application Issues and Incidents it detects to Splunk in real time. The integration is straightforward and you can be up and running in minutes correlating your Instana data with all of your machine data already collected in Splunk.
Performance Overview: This dashboard provides an overall view of performance across your entire Instana environment. It also shows individual performance histories and projections for each individual application, service and entity. Alerts can be created from any of the charts, including the predicted values which can be used to provide advance notice of potential problems. Instana provides the historical performance and Splunk uses machine learning to predict future values based on that history.
Instana Issues can be immediately forwarded to Splunk and visualized over time to provide an easy way for you to see your most common issues and take action. The table below provides details on each issue as well as in-context links directly back into the Instana UI for further investigation.
Splunk IT Service Intelligence provides the ability to apply predefined KPIs to any service and gain instant visibility to service level impacts and dependencies across your IT ecosystem.
The Instana Add-On for Splunk provides a number of predefined KPIs to quickly add to your service definitions. These KPIs are automatically calculated, tracked and monitored over time.

This integration also provides the ability to normalize data coming from multiple APM tools. In some cases, organizations find themselves using different APM tools across their enterprise; Splunk ITSI provides the ability to normalize that data and provide a consistent set of performance measures and an overall measure of service health and availability.
----------------------------------------------------
Thanks!
Tom Martin