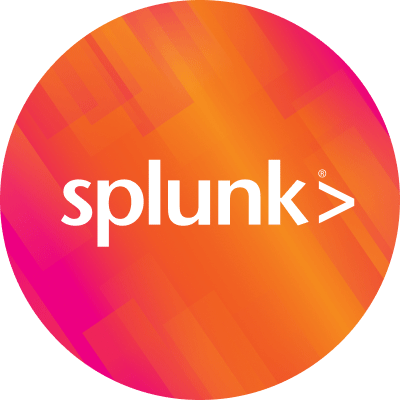 By Splunk August 14, 2017
We are excited to announce our availability on Amazon Web Services (AWS) Marketplace. The automated, accelerated purchasing process for SignalFx on AWS Marketplace enables faster time-to-value services for cloud operation teams to gain real-time, comprehensive views across their AWS environments, containers, and applications.
How AWS Marketplace Works
AWS Marketplace is an online store that makes it easy for customers to find, compare, and immediately start using the software and services that run on AWS that they need to build products and run their businesses. Quickly launch pre-configured software and pay only for what you use. Billing runs through your AWS account, allowing your organization to consolidate billing for all AWS services, SaaS subscriptions and software purchased through the Marketplace.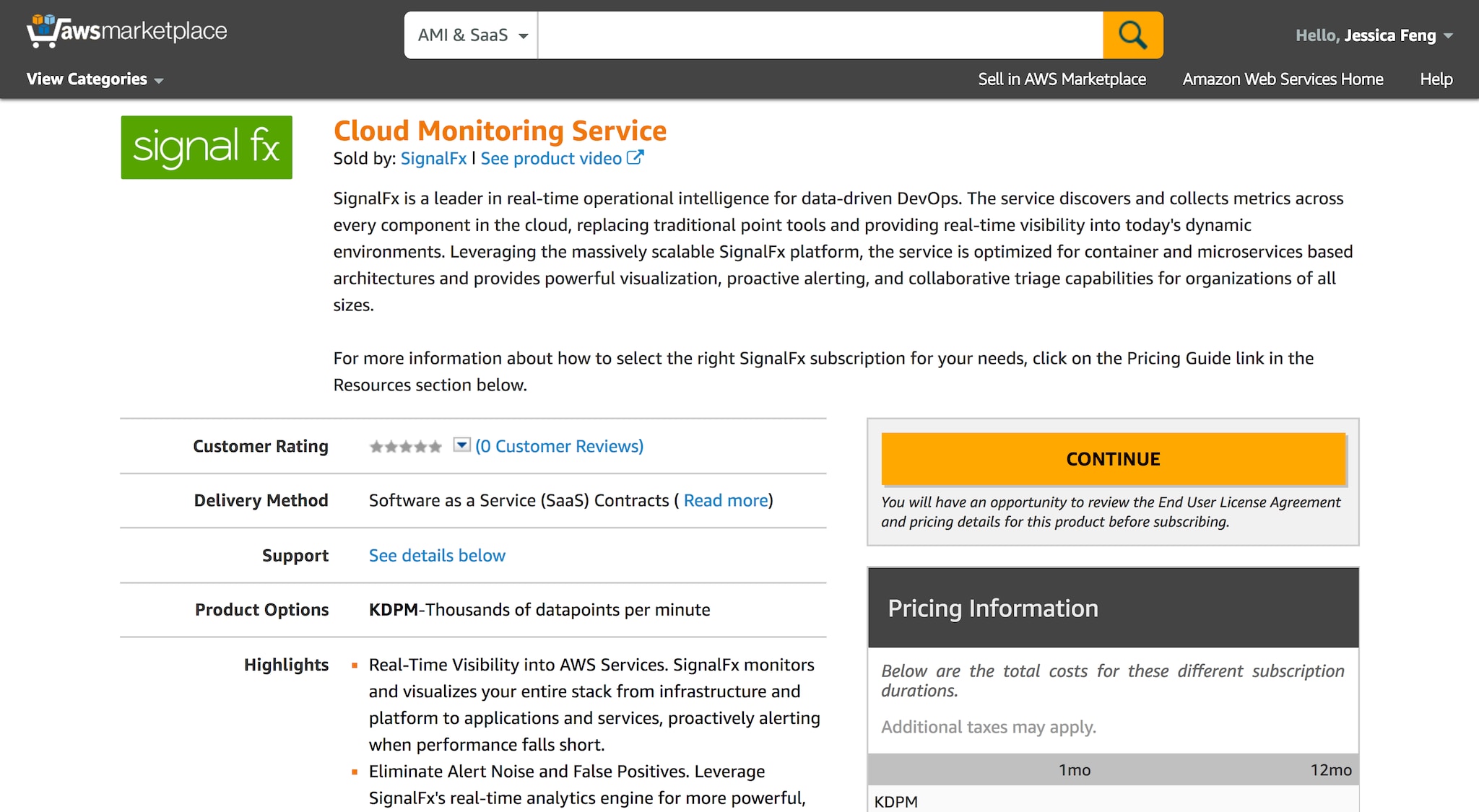 Real-Time Operational Intelligence For AWS
As enterprises accelerate their investments in the cloud, they must support a substantially higher rate of change and manage a more complex web of interdependencies across services and teams. SignalFx makes it easy to gain real-time visibility into AWS environments and actionable insight needed to proactively deal with issues as they emerge.
"SignalFx provides a leading solution that our customers can leverage to gain end-to-end visibility across AWS. Our customers want easy-to-use SaaS solutions like SignalFx, now available on AWS Marketplace, to understand the performance of their entire environment."
- Dave McCann, Vice President, AWS Marketplace & Catalog Services
The availability of SignalFx on AWS Marketplace simplifies the ability to discover and collect all classes of metrics, gain operational intelligence including workload and usage patterns, and deliver noise-free, actionable alerts powered by real-time analytics.
Real-Time Visibility into AWS Services. Monitor and visualize your entire stack from infrastructure and platform to applications and services. Easily collect CloudWatch metrics and automatically capture AWS metadata for all your AWS services, and correlate them with custom app metrics.
Eliminate Alert Noise and False Positives. Leverage SignalFx's massively scalable real-time architecture for more powerful, proactive alerts based on service-wide patterns and trends. Take advantage of machine learning that detects outliers and anomalies, and trigger alerts within seconds of a condition being met across populations of thousands of instances.
Ready For Enterprise Deployment and Scale. SignalFx scales as you spin up AWS capacity, effortlessly handling containerized applications and microservices as you add them. Leverage built-in dashboards for your AWS services for instant insight into the state of your environment.

Building On Our Collaboration With AWS
This AWS Marketplace listing continues to build on our collaboration with AWS. We previously achieved Advanced Tier Partner status in the AWS Partner Network (APN) and AWS DevOps Competency status in Monitoring, Logging, and Performance. This program highlights APN members who have passed a rigorous audit of the security, reliability, performance efficiency, cost optimization, and operational excellence of their architectures and have demonstrated success in supporting customers and in evaluating and using DevOps tools, techniques, and technologies on AWS. With its DevOps Partners, Amazon helps AWS users address their cloud operations needs end to end.
With streamlined deployment of SignalFx, ensure faster time-to-value for your team to gain comprehensive views across your AWS environments, containers, and applications. Get started by subscribing on AWS Marketplace!

Join our live weekly demo on cloud monitoring »
Thanks,
Jessica Feng