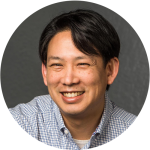 By Patrick Lin March 05, 2018
Many of our customers list Microsoft Azure as the main cloud provider they're considering using, or already have in production. As of today, we're pleased to announce SignalFx's direct integration with Azure Monitor for visibility into many Azure Services.
As before, you can continue to monitor Azure Container Service (AKS) and Azure VMs using metrics from the SignalFx collectd agent. You'll want to continue to use that agent as it's still the only way to get the 1-second, high-resolution metrics for your real-time dashboard and alert use cases.
Now, with our direct integration for Azure Monitor, you have access to pre-built SignalFx dashboards for almost every Azure service:
Azure App Service

Azure Batch

Azure Event Hubs

Azure Logic Apps

Azure Redis Cache

Azure SQL Database (including SQL Database Elastic Pools)

Azure Storage

Azure Virtual Machine

Azure Virtual Machine Scale Sets


SignalFx metrics for all Azure Monitor metrics are part of this release — even if you don't see the specific services listed above. We'll continue to add new pre-built dashboards for the remaining Azure services over the next few months.
No matter how you collect and manage metrics, you can always take advantage of your Azure metadata in SignalFx. Both for relevant Azure services and for metrics captured via the SignalFx collectd agent. The metadata allows you to slice and dice by resource groups, regions, custom tags, and all other properties and dimensions important to your operations and business.
Configuring SignalFx to monitor Azure is simple. To get started, log into your SignalFx account and navigate to the Azure icon in the Integrations section.
If you don't have an account and would like to try it first, set up a free trial.