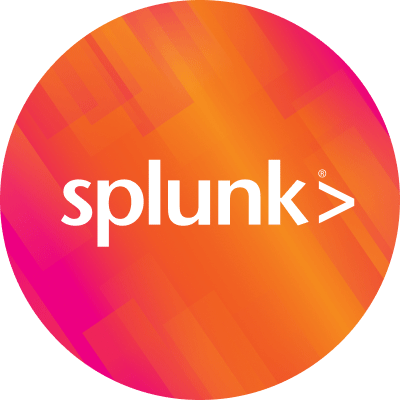 By Splunk December 12, 2019
It's been over a month since .conf19 wrapped up, and we're still riding high from all the exciting product announcements. Our SVP of IT Markets Rick Fitz shared Splunk's Vision for New IT, which introduced a new portfolio dedicated to IT Ops teams and another dedicated to DevOps, with the vision that Splunk brings together operations and developments for every kind of IT organization.
Our portfolio for IT Ops offers Splunk IT Service Intelligence (ITSI) with Splunk App for Infrastructure (SAI) — together as a suite for unified monitoring across infrastructure, apps and services. While SAI will still be available for free on Splunkbase with your existing Splunk Enterprise license, premium features described in this blog will only be available with an existing ITSI license.
Here's a quick rundown of what was announced at .conf19 for Splunk App for Infrastructure 2.0:
Visibility into Virtualized Environments
VMware vSphere Monitoring is now available with Splunk IT Service Intelligence (ITSI): IT Ops teams can now monitor, troubleshoot and analyze the full health of their virtual environment with metrics, logs and events from their VMware vSphere infrastructure.
Capabilities include:
Out-of-the-box onboarding — GUI-driven data onboarding for even the largest VMware environments. Bulk setup makes going from initial setup to full visibility across entire VMware stacks as easy as dropping a file into a browser.
Real-time monitoring and alerting — Use metrics, events and logs to monitor VM, Host, Cluster and vCenter performance, data storage usage, and VM impact on ESXi hosts. Easily navigate between clusters, hosts and VMs and drill down to discover underlying issues in virtual environments. Monitor and alert on critical performance problems and troubleshoot system and application logs all in a single application. View which hosts and VMs are active and inactive and correlate to your underlying OS to achieve a holistic picture of your infrastructure.
Entity grouping — Monitor and analyze per VM, host, cluster or group everything together to visualize, monitor and alert across thousands of VMs with a single alert.
What does this mean for our customers? It means no more wasting time setting up data collection tools manually. Splunk App for Infrastructure (SAI) has consolidated this into one easy solution, making it easy to ingest data from virtual environments. Metric, log and event-based data collection for vSphere entities create a single, streamlined, fast time to value monitoring experience. Our customers can now enjoy a comprehensive solution that covers both metrics and logs, that can do both monitoring and troubleshooting. This means an increase in MTTR observability and overall uptime of VMware stacks with SAI.
To learn more about this new offering, listen to our Product Manager Ian Torbett's .conf19 session: Monitoring your VMware vSphere Environment with Splunk. If you're currently using the Splunk App for VMware, reach out to your account rep to see how you can get started with SAI.
Control Over Sprawling Cloud Infrastructures
Multi-cloud Monitoring with Splunk ITSI (BETA): Organizations are continuing their cloud migration which means not only are their cloud stacks growing but also the need to take control. At .conf19, we launched the beta program for Splunk App for Infrastructure with multi-cloud monitoring. This feature provides high-scale monitoring, troubleshooting, and analysis on public cloud infrastructures for compute, storage, networking, database, and application delivery.
Capabilities include:
Near real-time performance monitoring of cloud services
Simplified, hosted data collection from multiple clouds
Grouping of disparate cloud services to get holistic visibility into cloud environments
Ability to track overall cloud usage to help monitor and manage resources
Customers can look forward to simplified onboarding, out-of-the-box dashboards, correlations across domains, and the ability to monitor multiple accounts across various cloud vendors. All these features allow for cross-enterprise observability of multi-cloud installations and reduce the amount of full-time equivalent (FTE) needed to ensure cloud investments are optimized.
Are you an existing Splunk IT Service Intelligence (ITSI) customer using both AWS and Azure? Join our Beta program and help provide feedback that will drive our future roadmap.
Or to learn more, register for our on-demand webinar, Mo' Clouds Mo' Problems: How to Embrace New Multi-cloud Architectures. Hear our Product Manager Subu Baskaran share why it's important to see across different public cloud infrastructures and get a demo of Multi-cloud Monitoring with Splunk ITSI.
If you weren't able to join us for all the .conf fun, don't fret. I've rounded up a few favorites focused around IT Troubleshooting and Monitoring:
----------------------------------------------------
Thanks!
Felicia Dorng