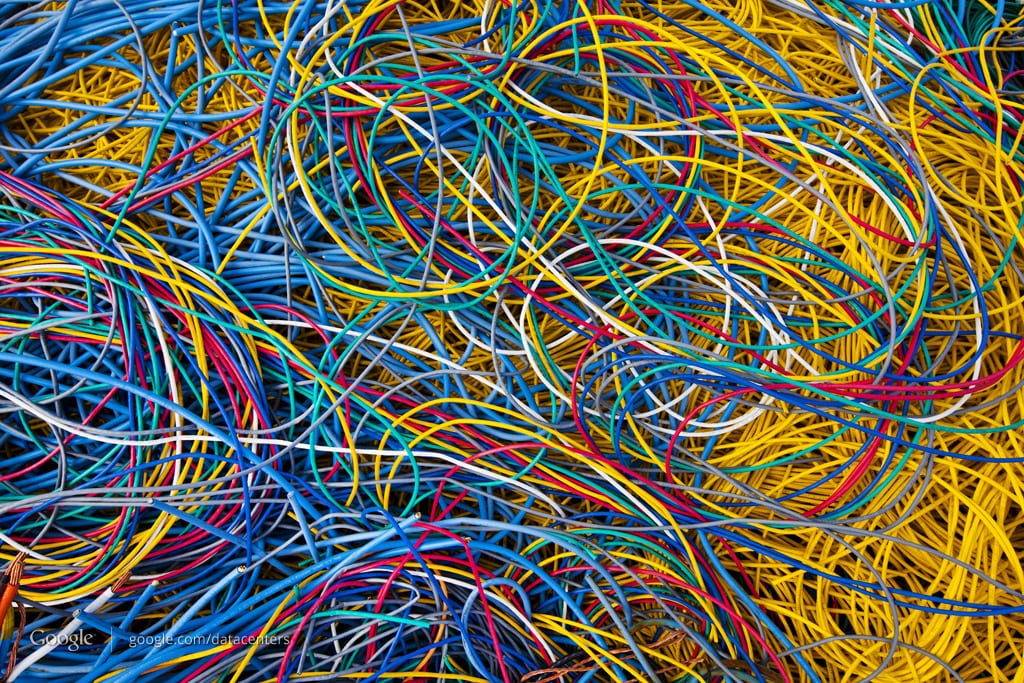 In part 1, I spoke about the key findings from the recently published research by Quocirca. In part 2, I'll focus on how the research shows that Operational Intelligence helps manage IT infrastructure complexity. The adoption of cloud services (IaaS, Paas and SaaS) has a lot of well documented benefits but does add to IT infrastructure complexity making it more difficult to get insight into a technology landscape that is increasingly hybrid.
There were three big concerns with IT infrastructure:
Downtime and disruption to mission critical (often hybrid) services
Keeping up with innovation (e.g. cloud, big data, the internet-of-things (IoT), DevOps (software development and operations) and mobility
Data chaos from all the information generated by a modern IT landscape
These three areas are related. To keep up with innovation, organisations are adopting fast time-to-value cloud offerings that generate a lot of data which makes it hard to ensure quality of service and get IT & business insight. The evidence from the Quocirca research is that by harnessing the value of machine data generated by today's IT, you can overcome data chaos and minimise downtime and disruption.
The need for insight and IT Operational Analytics (ITOA) is clearly hybrid with nearly every organisation (of the 400 surveyed) using multiple models of IT deployment. If you look into the report you'll see that there is now 88% adoption of SaaS and/or IaaS/PaaS – up from 82% in 2013. Cloud adoption is growing. These IT deployment models can be seen below together with the change since 2013 (when the first Masters of Machine report was published).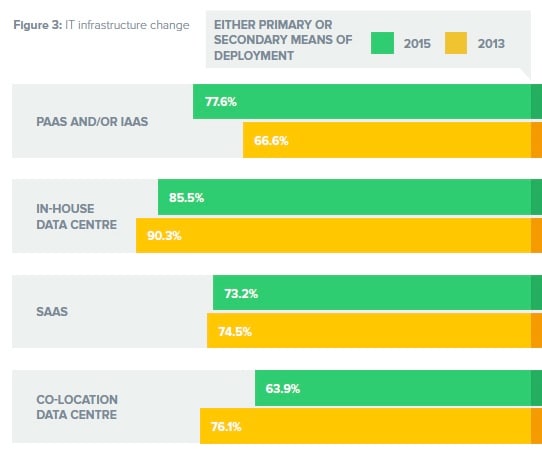 As you can see PaaS and IaaS have grown, largely at the expense of "in-house data centre" and "co-location". A large number of organisations from the Masters of Machines report are using four different IT deployment types giving a blended mix of in-house, co-located, IaaS/PaaS and full SaaS (see below). In the case of the Telco industry, none of the organisations surveyed are using only one deployment model: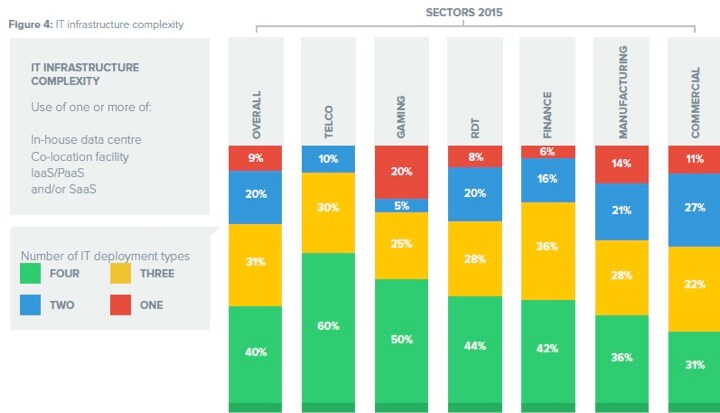 This can make monitoring operations and getting insight increasingly difficult. One common denominator across all of these deployment types is that they generate machine data.
One clear finding from the research Quocirca conducted, is that the more complex the mix of deployment types, the more machine data organisations are capturing to try and increase their level of insight and operational analytics. Those organisations with the highest IT complexity (level 3 & 4) collect more data. This will be in part due to the fact they have to collect more (as they generate more) but also to give them the insight and IT Operational Analytics they need.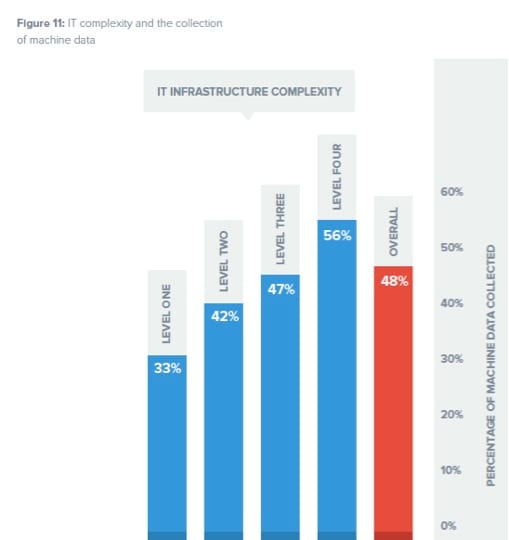 This machine data comes from a number of different sources that you can see below. Application log data, internal IT infrastructure, and website data seem to be the types of machine data that most organisations are capturing but even then it is "most" or "some" (not "all"). At the opposite end of the spectrum you can see that mobile device, app and network infrastructure have notably less machine data collected. As mobile is an increasingly important channel, this could indicate a missed opportunity for insight, analysis, quality of service and innovation when it comes to enterprise and consumer mobility.
The research highlighted a link between the level of IT complexity and adoption of Operational Intelligence tools to help ensure uptime, cope with the pace of innovation and get insight into their hybrid IT estate. Of those organisations with a level three IT complexity, 31% are already using an Operational Intelligence tool with 35% planning to. Of those with a level four IT complexity, 41% are already using an OI tool with 34% planning to.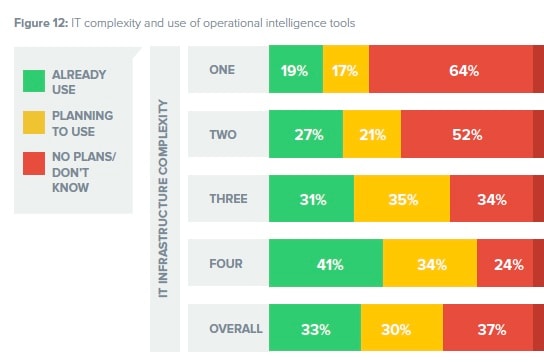 Organisations with the most complex mix of IT also have the highest Operational Intelligence score. This suggests that they have understood and found a way to ensure IT supports the business performance. Areas such as network performance and system downtime have an "in-depth" or "moderate" level of insight in most organisations. However cloud service levels, transaction monitoring and mobile app performance have a notably lower level of insight.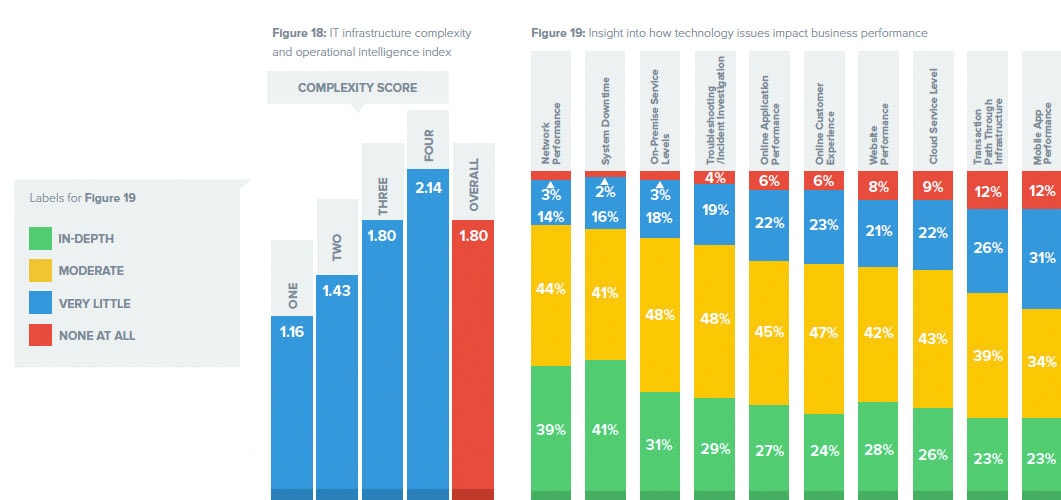 Hopefully this helps illustrate that as organisations move to more hybrid and heterogeneous IT platforms, they are turning to Operational Intelligence to provide the necessary management insight, cope with the demand to innovate, ensure uptime/QoS and manage the large amounts of data generated by this hybrid approach.
Quocirca and Splunk are running a webinar on 16th July at 10am UK time (11am CET) to go into more detail of the findings from the research. We'd love to see you there.
In the next post, I'll be talking about what the research shows about cross channel customer experience and the role of machine data and Operational Intelligence.
As always, thanks for reading.
Matt Davies
Head of Marketing, EMEA
Splunk