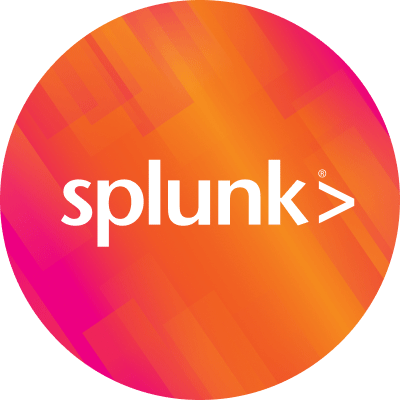 By Splunk March 15, 2016
In the fantastic cult movie The Warriors, all the gangs of New York are brought together and presented with a master plan to take over the city. Delegates from each gang are asked to quit fighting for territory among themselves and start planning and strategizing collectively. Their new goal, they're told, is to empower the delegation so it can overcome the challenges that have been out of their control and ruining everyone's lives for too long.
For the Warriors and most of the other gangs, it's a utopic vision of unfettered progress. However, the rest of the story is full of false alarms and missed opportunities until the late-night radio D.J.'s signal breaks through the noise with the right insights to rally around. After an epic journey, the gangs come together on Coney Island just as the sun rises, they agree to cooperate, and a new era begins. "Can you dig it?"
In the real world of software development and operations, technical teams across the organization are facing their own The Warriors moment. Just as the rise of agile methodology and DevOps are streamlining the build, test, and release cycle for faster, more reliable delivery, monitoring is shifting from the responsibility of a single, self-contained organization to a capability that is key to every step and every team in the product lifecycle.
Our lessons from helping cloud-scale organizations have taught us that when infrastructure monitoring is accessible, scalable, flexible, and delivered as a service, everyone can take part in operations, resulting in better collaboration and more insight. Perhaps more importantly, operations as a function can be decentralized, and the ops and infrastructure teams can multiply their value across the organization—a key step towards building a successful DevOps regime.
So, who are the users of monitoring? How do they use it? And what are the requirements to ensure impact? Here's a quick rundown, but you can get a deeper dive in the new Build a DevOps Culture of Collaboration ebook.
Site Reliability Engineer (SRE): For SREs, important features of monitoring are dimensionality and just-in-time notifications. Dimensions filter or group operations data into the most meaningful view to understand what's actually happening throughout the environment. With analytics at their fingertips, SREs can define sophisticated, dynamic alert thresholds based on things like percentiles and duration conditions, and then benchmark against historic patterns to trigger on growth rates or variances. The SRE's role becomes less about finding signal among the noise and more focused on working cross-functionally to ensure availability in light of emerging trends and noteworthy events that actually affect SLAs.
Software Developer: Real-time analytics and out-of-the-box analytic dashboards are important features of monitoring for software developers. The faster a developer can see what's going on in the environment, find the right view for a specific use case, and ask additional questions, the more likely it is that the code, service, container, or other resource can be improved to address the problem. Metrics and analytics become the common language between development and operations.
Infrastructure Engineer: With a modern monitoring solution, infrastructure engineers (if they're not SREs) can own growth as the product scales. Rather than relying on a gut feeling or external benchmarks, capacity requirements can be modeled on actual usage data for better control and efficiency of investment. For the first time, the infrastructure cost implications of software updates can not only be planned but correlated to actual behaviors in real time.
Product Manager: An analytical approach to infrastructure monitoring combined with application behavior and metrics helps product managers understand how changes to the code affect the customer experience and how operational issues affect SLAs. By correlating operations, customer, and business metrics, product priorities can be set against much more intelligent, relevant, and measurable objectives.
DevOps Engineer: Returning to The Warriors metaphor, DevOps engineers are like the Cyrus of the technical organization. They see the problem behind the problem and have a vision for multiplying benefit by tearing down silos. In order to be effective, a DevOps engineer requires monitoring that automatically configures to a changing population of components and services as the infrastructure scales. A straightforward UI, a simple search interface, high-contrast charts, slick dashboards, and a breadth of data sources help DevOps bring more users to the data.

Download the new Build a DevOps Culture of Collaboration ebook »
Thanks,
Ryan Goldman