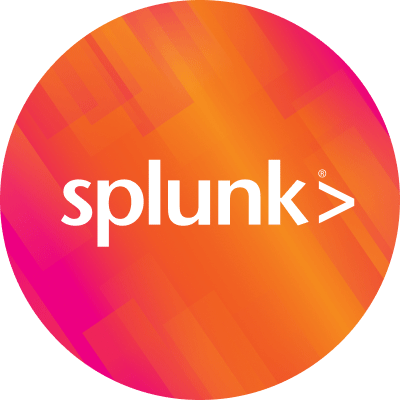 By Splunk May 31, 2016
Making the transition to the cloud can be tricky. It's hard to know where to start or how to determine which insights will matter to performance in production. Even with the most advanced monitoring solution, the ever-changing catalog of Docker containers, open-source middleware, and AWS infrastructure can complicate alerting, especially when it comes to finding impactful service-wide patterns. What thresholds and conditions do you need to build an early-warning system for your specific environment?
We've heard from development and operations teams who are starting from scratch that figuring out which metrics to monitor and setting alert thresholds is typically a painful game of trial-and-error. And creating only very basic alerting rules just introduces more noise from false-positives and flappiness. In most cases, not knowing what's relevant to your specific environment is the biggest barrier to implementing a meaningful monitoring strategy.
SignalFx's new Recommended Detectors take the guesswork out of alerting. With Recommended Detectors, you can instantly see which alert detectors are relevant to your systems and subscribe to alerts for any service or metric with just a few clicks.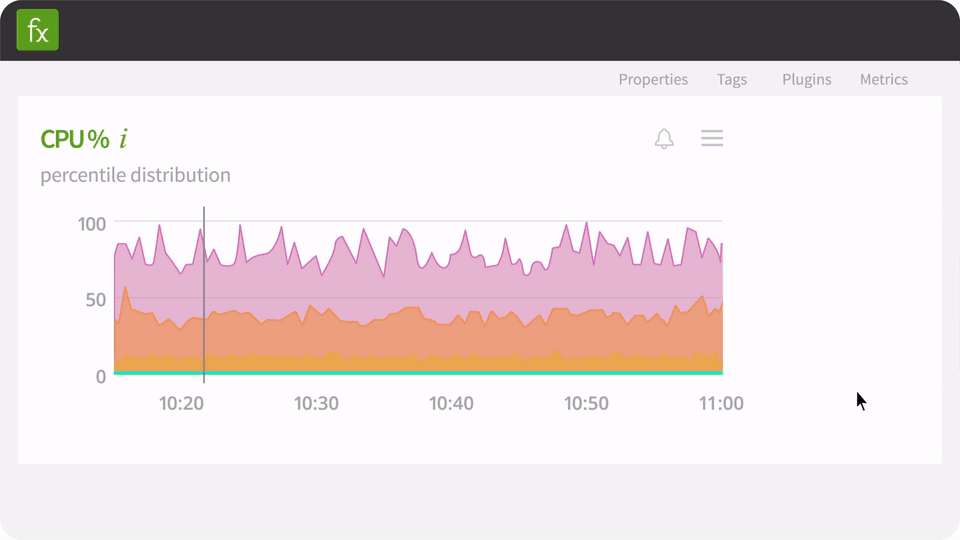 Get Started Immediately
Recommendation starts with taking advantage of best-practices in the form of Built-in Detectors. With Recommended Detectors, you can easily find the most relevant alerts for all the service and infrastructure metrics you already see in your SignalFx charts, pre-packaged and dynamically tailored to your specific architecture. Built-in Detectors proactively determine the parameters, analytics, and alert rules that are relevant to the performance of your modern infrastructure.
There's now a bell icon accompanying every single chart and Host Navigator view in SignalFx. Simply click the icon to access a menu of Built-in Detectors and other alert detectors previously created by your team. Choose which detectors are most useful to your cloud monitoring needs and click to subscribe. The detectors are automatically configured to the time series data being sent from your systems, or you can use Built-in Detectors as templates to create your own custom alerts. Read more about our new Host Navigator feature.
Gain from Experience and Expertise
The foundation for Built-in Detectors starts with expertise drawn from our own experience of supporting server populations (physical, VM, or container) of all sizes and varieties in production. We've collected best practices and the most common uses cases for each service and made these available for others making the transition to the cloud with open-source technologies like Elasticsearch, Kafka, Cassandra, MySQL, Mesos, Zookeeper, and more.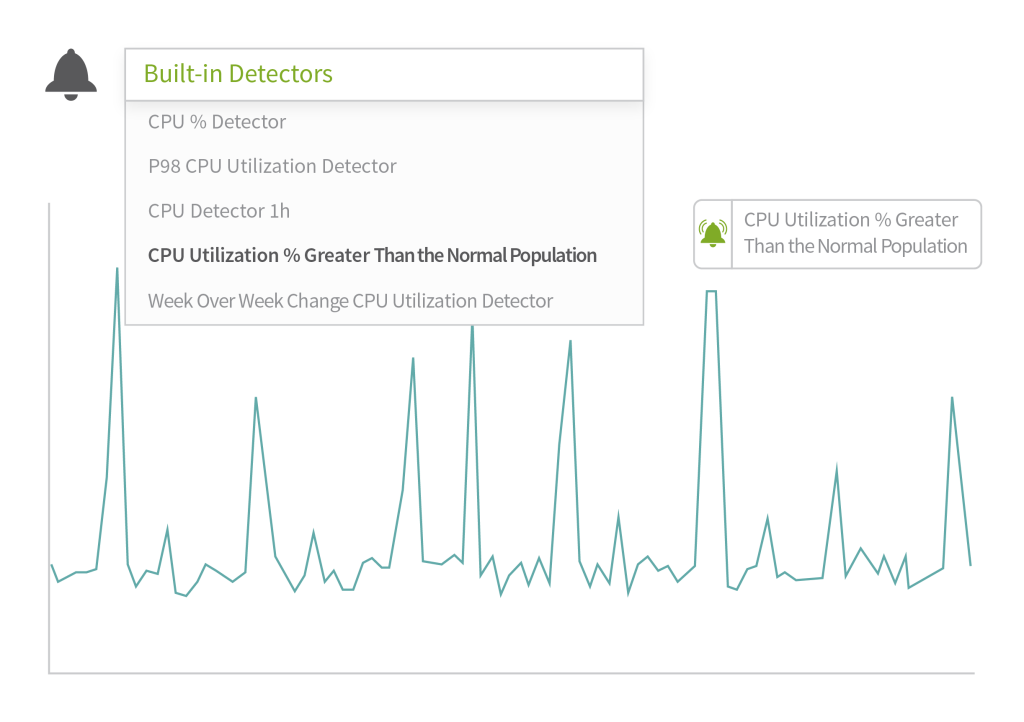 We've also taken steps to field test the complex mathematical algorithms underlying each alert detector built by our engineers and data scientists. These algorithms dynamically determine when an alert should be triggered, based on the most relevant metrics for the particular service and the changing conditions of your environment.
Take advantage of the operational expertise we've gained from the community and our own experience monitoring billions of metrics in production per day. We've built this insight directly into SignalFx to shorten the time to actionable insight for every user and every part of your architecture.
Tailor To Your Specific Needs
We know there are operations and development teams who have years of experience with their specific service patterns and cloud environments. They want the ability to bake in their expertise to their own templates and allow others in their organization to quickly access their insights.
As you dive deeper into your operations, you can easily change the settings on any Built-in Detector, even those already in production. Or clone and edit them to create new ones for your specific use case.
Built-in Detectors ultimately give you a starting point to generate meaningful alerts, but with the flexibility to embed your own best practices and objectives specific to your operations. Easy access to useful alerts based on pre-built models helps remove both the complexity and noise that can prevent teams from ramping up an effective monitoring strategy. SignalFx's Recommended Detectors provide the timeliest path from data to detection.
Get More Signal Today »

Thanks,
Jessica Feng