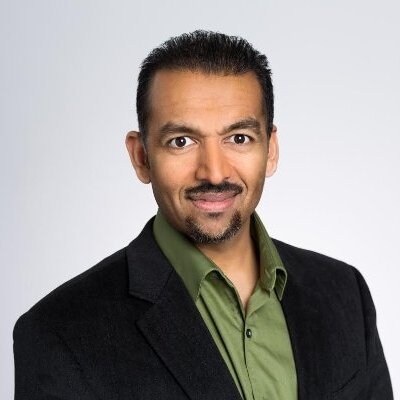 By Murthy Mathiprakasam October 11, 2019
UPDATED 6/21/2020: Splunk Business Flow is no longer available for purchase as of June 20, 2020. Customers who have already purchased Business Flow will continue to have support and maintenance per standard support terms for the remainder of contractual commitments.
---
Do you have a business process that just takes too much time? This blog is part two of a three-part series on how Splunk Business Flow can help you continuously improve your business processes.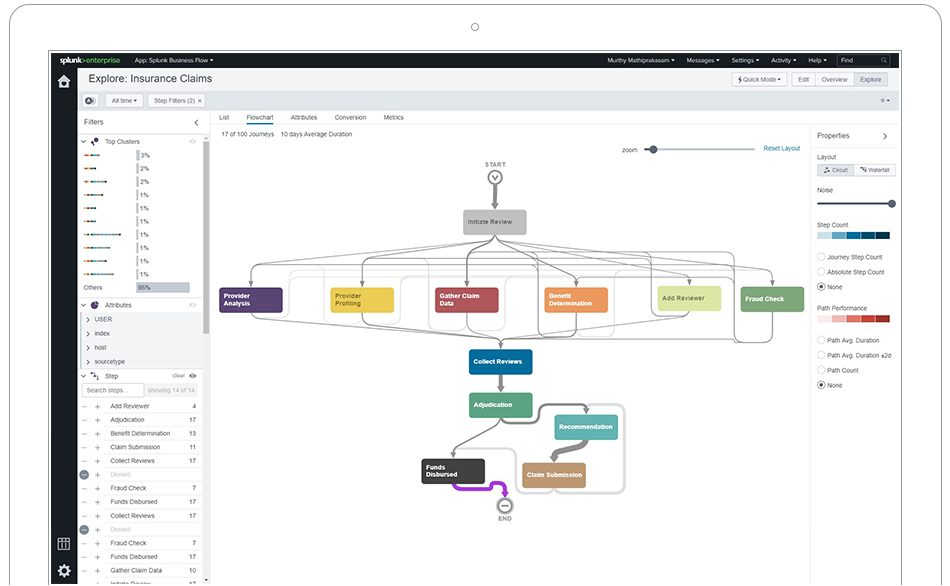 For those of you who don't know, Splunk Business Flow is Splunk's fast, flexible, and intuitive process mining solution that empowers you to interactively discover and investigate any business process. Since it's just a premium app in Splunkbase that works directly on top of Splunk Enterprise or Splunk Cloud, Splunk Business Flow is able to exploit all of the speed and flexibility of Splunk's real-time data platform to shine a light on high volume, high value digital processes that would be impossible to analyze thoroughly through manual means.
The first part of this series focused on how Splunk Business Flow can help you with process discovery. Process discovery is essential in a variety of situations where erroneous process behavior can have costly consequences. But putting aside those weird and strange "needles in the haystack" that are erroneous, it's clearly not sufficient for business processes to simply flow through the expected step-by-step sequence.
Let me step back for a second. One of the most common personas who've we seen adopt Splunk Business Flow is the process improvement / engineering / optimization leader. These are the folks that are responsible for identifying defects and streamlining inefficiencies to reduce costs and optimize business process performance. For these leaders, simply ensuring that processes are going through the right step-by-step sequence is not sufficient. They deeply care about process efficiency and extracting every bit of excess cycle time out of a process.
Splunk Business Flow is the perfect process mining solution for process improvement leaders. Since all of the metrics in Splunk Business Flow are completely derived from your actual process, there's no subjective bias or approximations affecting your analysis. You can understand how long each of the steps of your business process are actually taking based on the log file timestamps from applications along the process. A powerful but simple set of filters lets you compute these durations on subsets of processes as well, letting you quickly investigate where potential bottlenecks may be occurring to drive efforts to continuously improve the process.
There are numerous examples of organizations pursuing process efficiency. Any organization whose revenue depends on a queue, like in retail, cares about processing customers and orders as fast as possible to increase the velocity of revenue. Queuing and throughput management can be important in manufacturing and logistics as well, where bottlenecks in production and delivery capacity can limit the operational bandwidth of the overall supply chain. Even more than just revenue and cost impacts, delays can often have legal consequences in regulated industries where cases/requests are required to be fulfilled within a specified service levels timeframes to ensure compliance with the law. In the era of e-commerce and same-day delivery expectations, time literally is money for organizations and unexpected delays and bottlenecks can have catastrophic effects on profitability.
Splunk customers have been driving greater efficiency in their high-volume, high-value business processes even before the release of Splunk Business Flow. Tons of organizations like 7-11 and Shaw Industries are already using Splunk to reduce bottlenecks and accelerate their business processes. Now with Splunk Business Flow, organizations can get a purpose-built easy-to-use exploration interface that makes identifying opportunities for greater process efficiency easier than ever before.
Learn more about Splunk's solutions for business analytics and register for .conf19 now to see how some of the most innovative customers are improving their own processes and business operations.