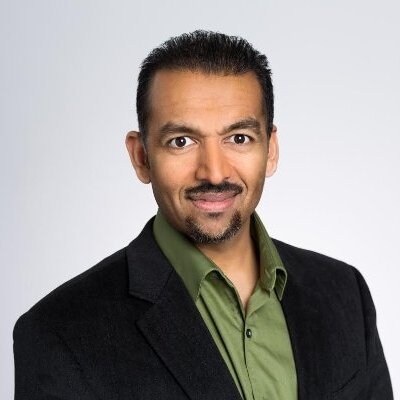 By Murthy Mathiprakasam October 04, 2019
UPDATED 6/21/2020: Splunk Business Flow is no longer available for purchase as of June 20, 2020. Customers who have already purchased Business Flow will continue to have support and maintenance per standard support terms for the remainder of contractual commitments.
---
Since joining Splunk about a year ago, I've had the great fortune of working with a ton of innovative customers using Splunk Business Flow. This blog is part one of a three-part series on how Splunk Business Flow can help you continuously improve your business processes.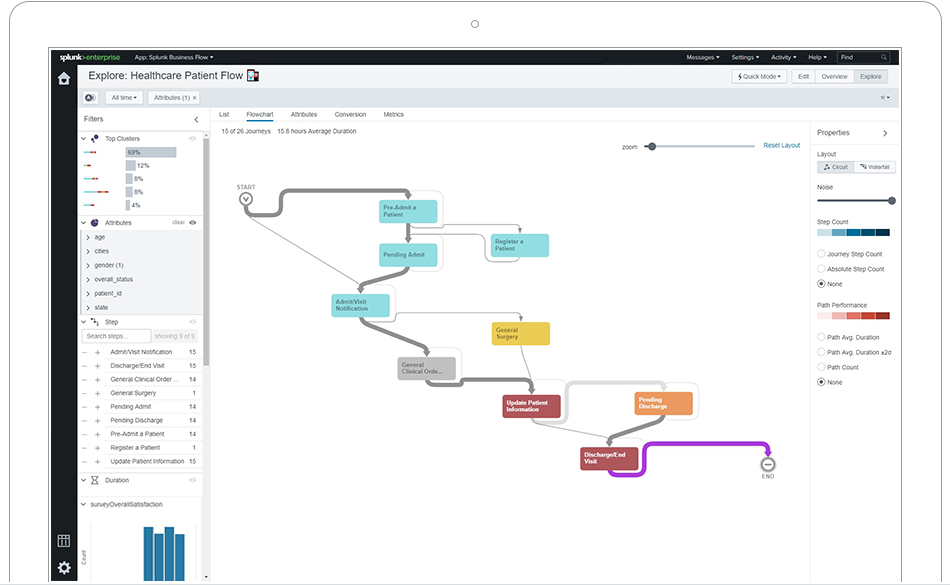 For those of you who don't know, Splunk Business Flow is Splunk's fast, flexible, and intuitive process mining solution for interactively discovering and investigating any business process. Since it's just a premium app that works directly on top of Splunk Enterprise or Splunk Cloud, Splunk Business Flow is able to exploit all of the speed and flexibility of Splunk's real-time data platform to shine a light on high volume, high value digital processes that would be impossible to analyze thoroughly through manual means.
One of the most common questions that existing Splunk customers have is "why is Splunk Business Flow any better than existing reporting solutions?" The answer's pretty simple: your existing reporting solutions are only reporting on the process as it is expected to behave. But some of the largest sources of cost and risk to organizations is precisely the fact that processes don't behave as you expect them to.
Herein Lies the Magic of Process Mining
Splunk doesn't need any assumptions about the steps that your processes are supposed to go through! Splunk infers everything about your actual process by looking at the log files and associated attributes/timestamps from applications along the process. Using our unique process mining special sauce, we stitch together the entire end-to-end process for every single instance that gets scanned. This enables us to identify the most frequent instances of a pathway or journey so you can verify that the process is mostly working as it should. Even more interestingly, Splunk is able to find those rare "needles in the haystack" of instances where the behavior is deviating from what you are expecting. By exploiting the benefits of Splunk's real-time data platform, Splunk Business Flow can not only spot unintended deviations very quickly, but it can also provide immediately visibility to the positive impacts of intentional changes made to process as well.
Process discovery and deviation detection can be critical in a variety of industries. In the financial services sector, deviations in trades, payments, claims, or other account or loan onboarding processes could literally mean lost revenue or risk of fines from compliance failures. In the manufacturing, logistics, or transportation industries, deviations in process flows could indicate never-ending loops or inefficiencies in the process. Every industry has an example of a high-volume, high-value business process where deviations from the expected behavior can have devastating consequences.
Splunk customers have been getting transparency into high-volume, high-value business processes even before the release of Splunk Business Flow. Tons of organizations like Gatwick Airport and Cerner have already been using Splunk to improve their business processes. Now with Splunk Business Flow, organizations get a powerful, purpose-built, easy-to-use exploration interface that makes process discovery easier and more powerful than ever before.
Learn more about Splunk's solutions for business analytics and register for .conf19 now to see how some of the most innovative customers are improving their own processes and business operations.