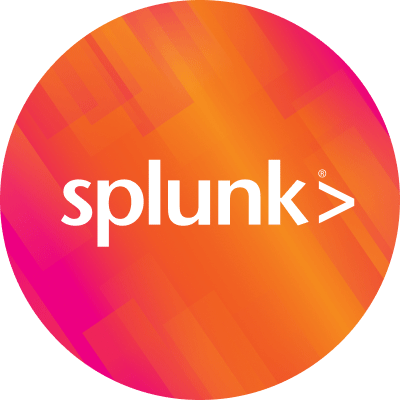 By Splunk October 27, 2016
By and large, most enterprises are developing or executing a digital strategy to transform their businesses. According to predictions from IDC's recent FutureScape for Digital Transformation, two-thirds of Global 2000 companies will have digital transformation at the center of their corporate strategy by next year, and as much as 65% of large enterprises will prioritize intangible capital as they shift organizational focus to digital business models.
Defining Digital Transformation
In general, digital transformation is the adoption of technology to deliver new products and experiences through digital channels, either to complement or, in some cases, replace physical interactions. Changing user expectations, new modes of engagement, and the need to improve speed and responsiveness are the main factors driving companies to update outdated processes and develop new applications. For the first time, even large enterprises are moving the focus on technology from the back office to core elements of their brands in order to compete and keep pace with the market.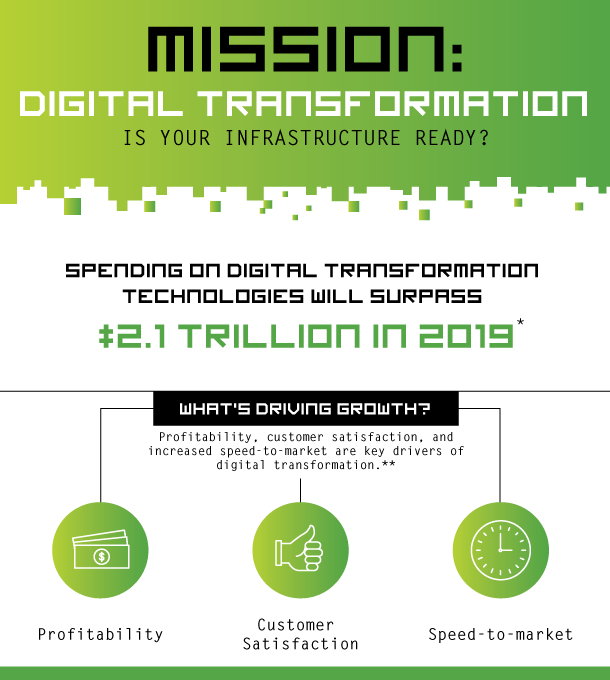 Click here to view the full infographic.
Who's Ready to Fully Embrace Digital?
Keeping pace with the evolving digital marketplace requires not only increased innovation, but also updated systems, tools, and teams. Accenture and Forrester Research reported in their Digital Transformation in the Age of the Customer study that only 26% of organizations considered themselves fully operationally ready to execute against their digital strategies. In order to deliver on the promise of digital transformation, organizations must also modernize their infrastructure to support the increased speed, scale, and change that comes with it.
With our first State of Digital Transformation Readiness survey, we wanted to see what steps, if any, were being taken to prepare for transformation. We were pleased to find that companies of all sizes are investing in at least the fundamental stages of readiness: 79% are implementing or have already implemented a plan to optimize infrastructure to enable digital transformation.
Unsurprisingly, the majority of respondents (57%) have not yet fully transitioned to an all-cloud environment. Interestingly, monitoring and alerting is believed to be the second-most important monetary investment, after cloud, for achieving digital transformation readiness. And, while 95% of IT Ops and DevOps indicated that their individual role impacts the success of their company's digital transformation initiatives, the strategy for modernizing infrastructure prior to digital transformation isn't exclusively owned by IT or dev management, but overseen by C-suite executives (CEO, CIO, CTO) half the time, indicating that operational preparedness may be understood as essential to success at the highest level of the business.
Thanks,
Ryan Goldman