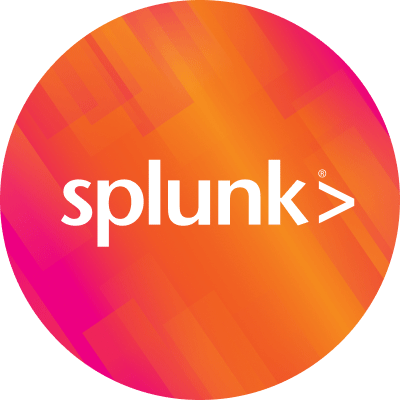 By Splunk April 23, 2019
Over the past decade, I have seen a rapid transformation of the role of IT teams. Once viewed as a cost center to deliver infrastructure and database services, IT teams now form the backbone for modern organizations. Every business is now a technology business, and IT is essential to delivering a new wave of services. Organizations rely on e-commerce as much as—or more than—storefronts, and public sector organizations can't meet their mission objectives without the availability and performance of critical applications. Downtime leads to lost revenue and poor customer experience. Our customers with mature IT strategies are now value creators and directly align their goals to business initiatives. They understand the imperative to put data at the heart of their IT strategy. To monitor and maintain the customer experience, IT must be able to measure uptime, performance, and response time of mission-critical applications and the underlying infrastructure on which they run.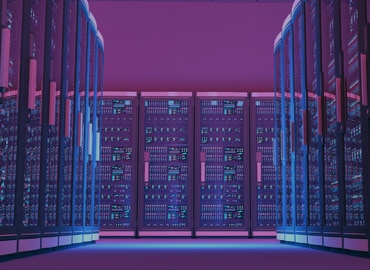 It's not enough to monitor application performance. Much of downtime comes from outside the application layer and instead from issues in the underlying infrastructure, human error, or security breach. Without full visibility into all of these sources, finding root cause becomes a nightmare. Splunk provides a central data platform to help customers investigate, monitor, analyze, and act on all their data from business activity, applications, and infrastructure, with service context, in real-time. While Splunk provides many application monitoring capabilities, Splunk Enterprise integrates with leading APM vendors (like AppDynamics, New Relic, and Dynatrace) to combine application data with other layers of the technology stack. Without this full visibility, customers don't have the full picture and spend more time identifying root cause and resolving issues. Splunk IT Service Intelligence (ITSI)—our premium solution for service monitoring, event management, and predictive analytics—helps our customers understand the health of their key services and prevent issues before they happen using out-of-the-box machine learning (with no data cleaning required).
I spend a lot of time thinking about how to improve Splunk's #1 corporate initiative—Customer Success—and how to help our customers achieve their objectives. Customer success drives everything we do from product innovation, user experience, and even new areas of investment. Much of our innovation is actually built on the innovation of our customers, making our solutions more effective, more scalable, and easier to use. This is why we put so much stock in analyst research that evaluates IT solutions from direct customer feedback.
One such example, for instance, is Research in Action's recent Vendor Selection Matrix Report covering "Continuous Application Performance Management SaaS and Software," within which we were proud to be recognized as the #3 Market Leader. What we most appreciate about this research is that it is 60% driven by direct feedback from customers, which we feel makes it of even greater value in demonstrating what customers should expect from Splunk.
Or take for instance Gartner's recent "2018 Market Guide to AIOps Platforms," where we believe the report makes clear the difference between AIOps features and AIOps platforms, and where we were proud to be included among their list of platform vendors. We believe this research demonstrates a mature understanding of the market and of the importance of platform-driven solutions for bringing AI and ML to really any area or function of IT Operations. In addition, Gartner has named Splunk as a leader in their Performance Analysis: AIOps, ITIM and Other Monitoring Tools Market Share Report.
To evaluate Splunk for any application performance or service monitoring-related use cases, you must consider the breadth of our portfolio solution, recognizing that one part—such as Splunk IT Service Intelligence—runs on top of Splunk Enterprise or Splunk Cloud, and brings with it the entire collection of platform features and capabilities in addition to a powerful ecosystem of more than 900 related apps and add-ons.
In fact, our customers are routinely excited when—after selecting Splunk for one application performance or service monitoring-related use case—they discover the breadth of other use cases they can address as well. Take, for example, Carnival Corporation. After leveraging Splunk for security, they quickly saw the value for Splunk for a variety of IT Operations and enterprise-wide use cases, ingesting hundreds of data sets across quite a number of complex applications, systems, and components. What's better is the capabilities they can leverage right out of the box to visualize this data, creating insightful, role-specific dashboards, visualizations, ITSI Glass Tables and more.
"Our IT team has complete visibility into the entire application stack so we can proactively manage the environment," said Gary Eppinger, chief information security officer and global privacy officer for Carnival.
And it's our ability to apply AI and ML to such a broad collection of data, for such a broad collection of company functions that really sets us apart from other vendors in the application performance and service monitoring space and others. We make it easy for customers to ingest nearly any type of data (structured, unstructured, semi-structured) and nearly any kind of data (logs, metrics, events, text, wire, API, and more) in real-time and historically, so that teams get the kinds of insights they need, across services, apps, and infrastructure; they can react faster, be more proactive, and even get ahead of problems before they impact the business. Customers like TransUnion, for example, are leveraging our predictive analytics capabilities like Predictive Health Scores to predict outages and disruptions as far as 30-45 minutes in advance, so they can take action before a problem even occurs.
For more information on Splunk's capabilities, take a look at the following resources:
----------------------------------------------------
Thanks!
Rick Fitz