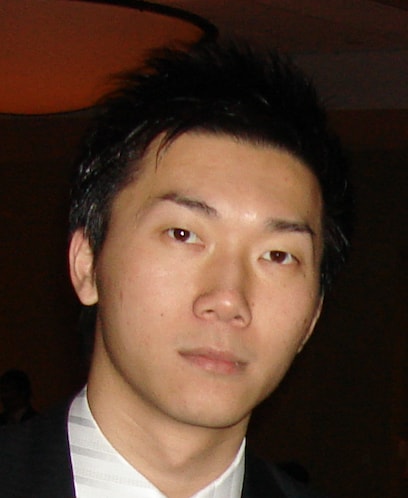 By Scott Lu June 06, 2019
Last February, we were pleased to release the long-awaited Automation Result Triage App for Splunk (ARTs) version 2.0 app on Splunkbase to our customers. It's been quite a while since the 1.0 release back in 2015, and we'd like to bring the latest cool features in ARTs with a refreshed UI.
Before we go deeper into the 2.0 introduction, I want to give a quick recap. ARTs stands for Automation Result Triage system. It's a Splunk application tailored for automation result tracking and analysis, highly integrated with our internal CI (continuous integration) system as one of the reporting services to our engineers. It's such a useful tool that we want to share it with our customers so they can benefit from using it to make their daily jobs much easier.
At Splunk, we use Jenkins for CI, py.test for test results, and Jira for issue tracking. All of these are great sources of DevOps analytics data and can push data or have data pulled into Splunk for search and analysis.
Here are a few of the cool new features that we bring in version 2.0.
Overview Page

The overview page helps customers gather summary information about their daily jobs, with Splunk's built-in single value visualization and some extended customization to make it more concise and readable.
Trend Page

The trend page adds detailed information about a particular job. It highlights the necessary information before needing to process further. The first row gives the overview summary of the job in terms of total tests that are executed, total failed test cases, the passing rate and how many tests are skipped from the run. The second row categorized the failures by product bugs, infrastructure issues and flakiness in tests.
Branch Comparison Page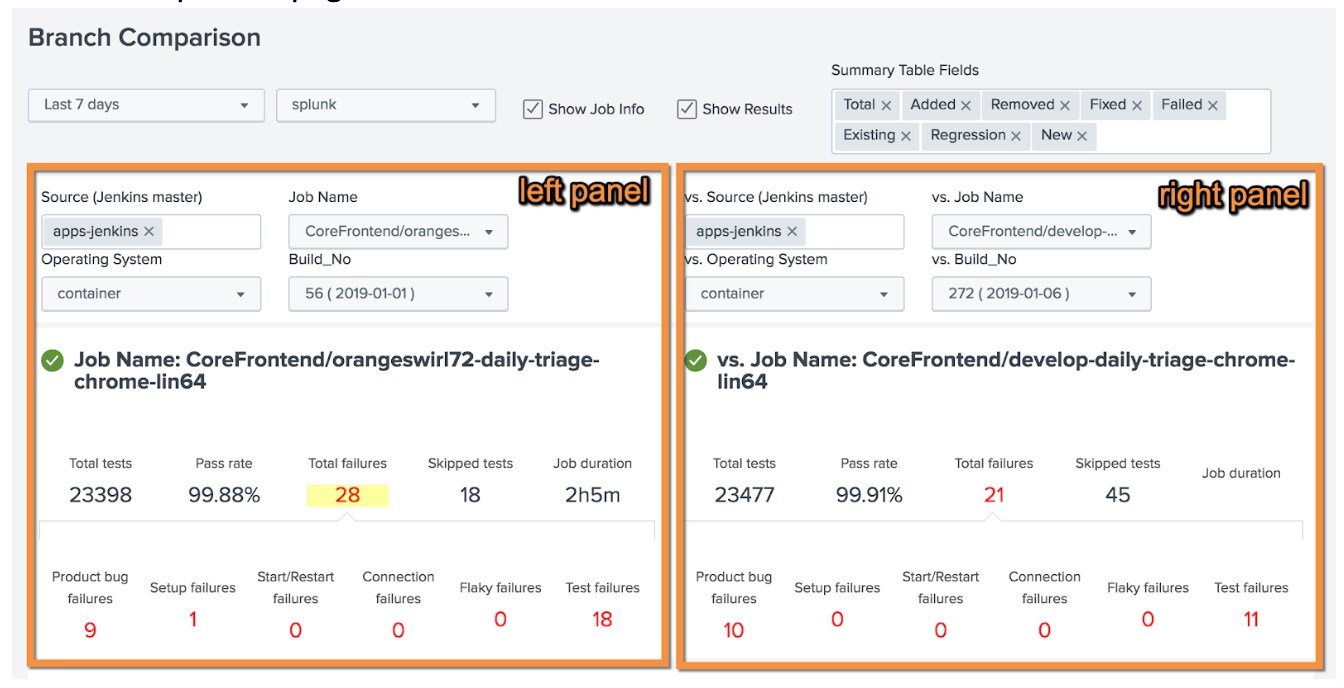 The "Branch Comparison" page helps you when you need to compare test results between different branches. This helps when we are deciding whether or not to merge a release branch to the main branch. The quality on the current branch (left panel) should be no worse than the target branch (right panel), meaning that there should be no new bugs or regressions.
There are many more awesome features that are introduced in the 2.0 release. For full release notes, please download ARTs 2.0 from Splunkbase and open the document under $SPLUNK_HOME/etc/apps/ARTs/doc/index.html.
Should you have any questions for ARTs, feel free to look in Splunk Answers or contact us at arts@splunk.com.