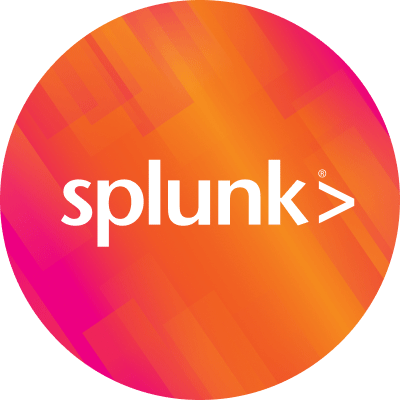 By Splunk July 12, 2018
Did you know $105,302 is the mean business cost of an IT incident1? In this age of same-day delivery, customers demand a seamless and undisturbed online experience, 24/7. If you're an organization that is pushing or starting to push your business to implement a next-gen digital model to support these demands, you likely have started to explore what artificial intelligence (AI) and predictive capabilities could mean for both IT and the business.
Traditional approaches have been manual and reactive. They are alert-based and can be time consuming, often with business impact and annoyed stakeholders. Whether you're monitoring your services, applications, cloud, hosts, mobile or storage, you're familiar with this routine. What if you could prevent an outage in the first place? What if you had a flux capacitor?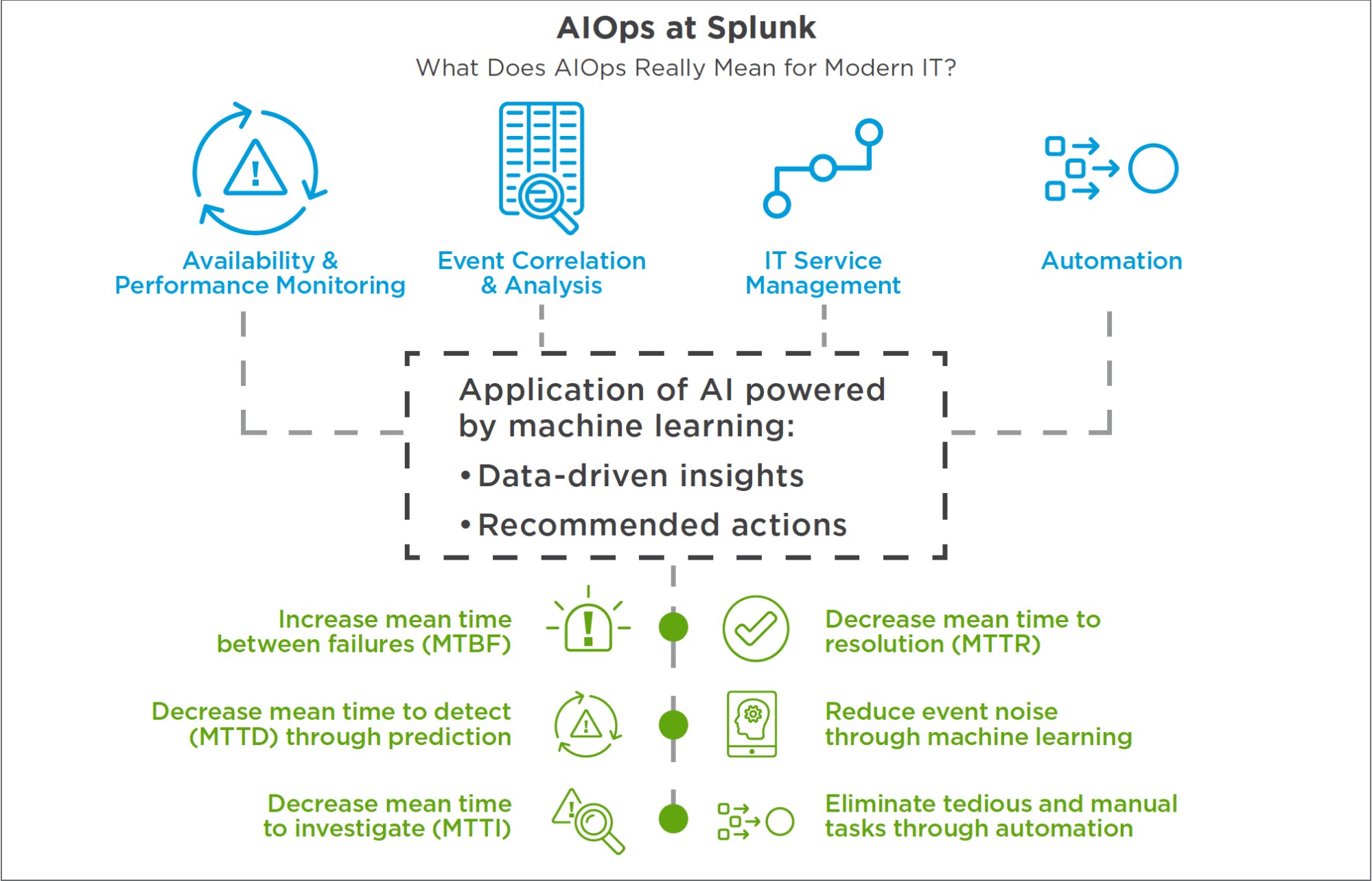 A Predictive and Preventative Approach
Imagine a world where 30 minutes before an IT incident even starts your team is alerted. What benefits do you gain from implementing a predictive strategy like this?
Customer Experience: Prevent outages and keep your customer's experience intact.
Unimpacted Revenue: Preventing downtime leaves revenue unimpacted.
Increased Productivity: Stop firefighting and focus on broader business initiatives
How do you get to a predictive and preventative state? You'll need data, and a solution that can manage all that data. You'll also need a solution that has sophisticated AI in order to gain those predictive insights.
Data: Your Foundation to Successful AI
To be successful with predictive capabilities you need lots of historical and real-time IT data in one place. You'll need data like metrics, logs and events from your infrastructure and applications that support your services. Learning algorithms can understand past health of your services and applications to predict what's going to happen in the future. Data will enable you to apply machine learning and truly harness the power of AI to achieve prediction.
Data Meet Your Match: Machine Learning
Just having the data and a place to house it isn't going to get you to a predictive state. You need to apply machine learning—a subset of AI—to the historical and real-time data you've collected and use it to help predict high-likelihood, potential future events. The power of machine learning and historical data can get you to a predictive state, this is how:
Dynamically adapt thresholds across all your KPIs whether they are metrics, logs or events to understand what's normal for a point in time

Predict future health based on the dynamically adapted historical and current thresholds on KPIs
Having a platform that can analyze these patterns and apply machine learning to determine what is healthy or degraded is truly where machine learning helps you begin to take a more predictive and preventative approach to IT. This type of platform Gartner has defined as Artificial Intelligence for IT Operations (AIOps). The goal being to use AI powered by machine learning to automate and replace the daily and broad range of IT operations processes and tasks so you can achieve a more agile and productive state in IT.
Splunk ITSI: Enabling Preventative IT
So how do you find a platform for big data that also applies machine learning? We'd like to introduce Splunk® IT Service Intelligence (ITSI). Splunk ITSI is a monitoring and analytics solution that gives you visibility across IT and business services and applications, using machine learning to predict and prevent. It uses the comprehensive data ingested into Splunk and applies machine learning to dynamically adapt thresholds, find anomalies, reduce event noise, and predict an IT incident and alert your teams on how services will be impacted.
With Splunk ITSI you can fast-track your data collection and leverage machine learning to gain predictive insights across your complex IT environment.
To learn more about the benefits associated with a taking your organization from reactive to predictive read the full whitepaper Artificial Intelligence and the Future of IT Operations or find out the estimated cost of critical IT incidents to you business and discover how you stack up against your peers with the Critical IT Incident Calculator.
1) Damage Control: The Impact of Critical IT Incidents, Bob Tarzey, Quocirca, November 2017
----------------------------------------------------
Thanks!
Alok Bhide