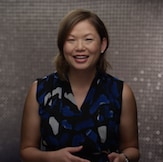 By Theresa Vu July 16, 2019
We all know Developers, Product Managers and Site Reliability Engineers (SRE's) are slammed. Whether it's building the deployment pipeline, getting code from local to production, understanding if features are being adopted or tracking down outages, every member of these teams are at their limit. Especially in smaller more nimble teams, people are wearing multiple hats all day, err'day.
Given these time constraints, why would anyone on earth want to:
Install, configure and manage investigative and alerting tools — this can become a full-time job
Learn yet ANOTHER vendor specific search language
Try to collaborate across multiple siloed sources of knowledge in order to execute root-cause analysis
Use multiple tools in order to ingest and correlate multiple data sources
With these challenges in mind, we started imagining DevOps dropping the challenges in Ops — DevOps without the Ops. A fun idea, right? Well, it's no longer imaginary. We turned that vision into a new solution which we are thrilled to announce is open for Public Beta today — Splunk Investigate.
Splunk Investigate is a pure SaaS solution, so no downloading, configuring or management required. All you need is access to the internet. Collaboration is built into the entire solution with the ability to share dashboards, comment, write searches as a team and annotate all aspects of data investigation in a unified, centralized workspace. With SQL-like search language and an ML-based search assistant, searching is accurate and efficient. And you can quickly and seamlessly add and edit any data source with Splunk Investigate's guided assistance.
So drop the Ops and join our Public beta for free today!