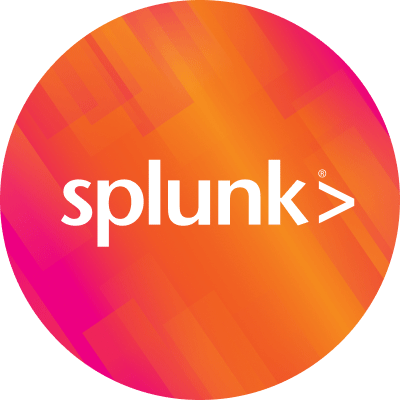 By Splunk December 04, 2017
Event management has been evolving over the decades, but not enough to handle the often unmanageable number of IT events. The tools traditionally used have helped to reduce some event noise, but with siloed views and static rules, today's dynamic services and infrastructure can't be supported. Event floods are the state of norm and as a result, IT teams have no way to understand which events they should prioritize and which should be left at the wayside.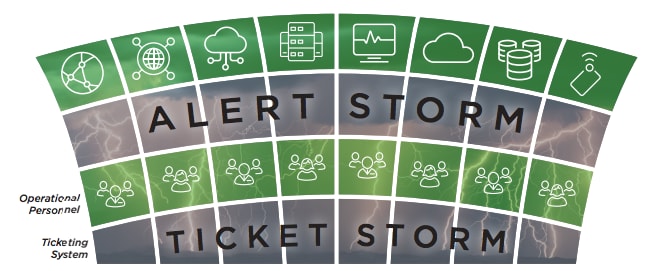 All the noise coming from your infrastructure silos can make it hard to find and fix service issues.
When it comes to event management, legacy platforms are clearly not scaling to keep up with the scale of increasingly complex infrastructure.
But it doesn't have to be this way—with Splunk IT Service Intelligence (ITSI) 3.0, you can solve your challenges around event flooding. It not only helps you overcome those challenges, but it also brings a whole new approach through machine learning algorithms. Splunk ITSI disrupts how you look at your events and alerts, by allowing you to prioritize resolution of critical problems and change the way you monitor your services and improve your operations.
Let's go through some of the most common pain points we've heard from our customers.
1. Custom and messy integrations created to ingest and analyze data have resulted in silos.
Over the years, IT has invested in event management tools that simply consolidate event traffic from existing datacenter and monitoring tools. Teams don't have a single place to monitor and understand the health of their services.
The Solution: Your team's productivity and service operations are improved when you unify all the relevant event data across datacenter and monitoring silos. Splunk ITSI consolidates all your data with a scalable platform so that you can look across all silos and teams in one place. Your teams gain the cross-functional visibility they always wanted, and your execs have one place to refer to as well to understand their service health at a high level.
2. Event floods are rampant and becoming unmanageable. There's no way to understand which events should be prioritized, resulting in troubleshooting delays, and lost time and money.
You're constantly having to build and maintain manual correlation rules that can't keep up with ever-changing IT environments and architectures. This means you're either drowning in false alerts or spending too many hours in war rooms trying to determine the root cause and troubleshoot issues.
The Solution: Splunk ITSI empowers you with artificial intelligence for IT Operations (AIOps). Using powerful machine learning algorithms, you're alerted of the events that matter and truly require action—saving you time trying to prioritize events. Splunk ITSI learns from these patterns and anomalies so you're proactively alerted next time before the problem happens.
3. There's a lack of visibility into reporting and visualizations at both the manager and executive level. And if you have any sort of reporting, they're in different places and not populating in real time.
The "event managers" are constantly in a scramble to visually be able to quickly and efficiently drill down into what the problem is, as well as have a comprehensive way to visualize their impacted services across the different teams. They also face the mad scramble to be able to compile an executive-level report or dashboard, which usually ends up being done separately and not within the platform they are using to monitor.
The Solution: Whether you're trying to drill down to understand the root cause of your service interruption quickly, or provide your management a high-level view of service health, the easy-to-navigate and customized visualizations in Splunk ITSI enable incident responders and the business to quickly understand what they need. Your incident responders have a shared understanding of the issues across teams, while within the same platform also providing a place for both your business and IT leaders to have a place to look at the status of the health at a higher level that is easy to use and understand. Less tools means one less bill, which will make your Finance department happy too.
Just managing your events is so yesterday. Learn how to Make Your IT Events Less Eventful and what your event data can tell you about your service health and business-impacting decisions, or experience it yourself in the free Splunk IT Service Intelligence Sandbox.
----------------------------------------------------
Thanks!
Priya Balakrishnan