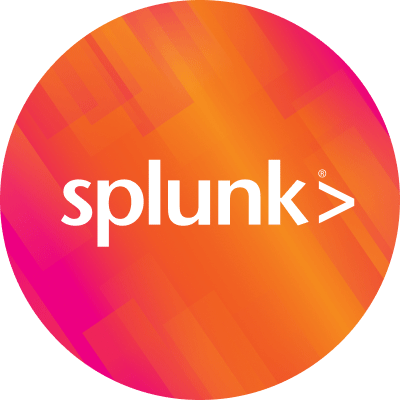 By Splunk August 28, 2014
In part two of the healthcare analytics topic we take a look at the RMADA RFP.
It is only through measurement that the quality of healthcare delivered can be improved and its delivery made more efficient. The Federal government needs to facilitate the highest quality at the lowest cost. Medicare, Medicaid and the Children's Health Insurance Program (CHIP) all involve the use of Federal dollars and the Center for Medicare Services (CMS) has access to a massive amount of data the that could be used for planning, analysis, implementation, and rapid cycle evaluation of innovation and determine program effectiveness.
The purpose of the RMADA RFP, (contract awarded July 2014) is to solicit bids to, "…develop a Research, Measurement, Assessment, Design, and Analysis (RMADA) IDIQ (an indefinite-delivery/indefinite-quantity) that will provide analytic support and technical assistance for models and demonstration programs that are derived under the Patient Protection and Affordable Care Act (ACA). The maximum IDIQ amount (i.e., the maximum ceiling across all RMADA IDIQ's) shall not exceed $7,000,000,000 (inclusive of all costs and fee) over the life of the contract."
As excerpted from the RFP, CMS wants a lead vendor to create a program that provides:
Innovative payment and service delivery models
Collaborative learning networks to facilitate the collection and analysis of innovation
Implement effective practices
Necessary technology to support this activity
Rapid cycle analysis of the programs and participants, with close to real time reporting of interim findings and summative findings as feasible
All in a little less than a year.
The data to be collected to support these efforts is from, "…CMS claims and non-claims data, enrollment/eligibility information, and State data," including call center data from 1-800-Medicare. CMS acknowledges the data the vendor collects will be a very large volume (no estimate given), in a wide variety of variable formats, and will come in at a high velocity. You can count the Vs in the last sentence and know that this is the classic definition of a big data problem. CMS wishes to have a business intelligence solution that can provide cost savings and business data insights that can, "benchmark methodologies; provide a detailed financial impact model in the form of either a waiver cost estimate or business case model that evaluates return on investment/savings," all using statistical analysis.
This data needs to be shared among the participants – namely those agencies and organizations that contribute their data – and accommodate scheduled reports and ad-hoc queries to view statistics while maintaining data separation and privacy.
In short, The RFP calls for a team of healthcare analytics experts to create a massively scalable system that can analyze and create insights from claims data in near real-time.
The approach/design verbiage from page 12, section b., under "Evaluate" reads like a mandate for a big data solution.
RMADA
Requirement

Splunk Big Data Analytics Process/Approach

Comments

Statement of
the research questions and hypotheses to be addressed by the evaluation

Create a hypothesis – formulate questions to ask your data

This can include, "…quality performance metrics."

Address what
data will be necessary in order to test the relevant hypotheses

Based on the hypothesis, determine the data types needed to
answer the posed questions

This should also include bringing together subject matter experts
that have a good understanding of what the data means and how it is structured.
Note that this data can be structured or unstructured.

Identify
preliminary actuarial and scaling strategies

Determine whether additional context data from outside the system
is required for completeness of answer

This is done with Splunk in the form of look-up tables to third-party data
not under direct control that may provide actuary baselines for a broader
population sampling. The solution needs to be able to scale to support
undefined/unknown amounts of data.

An analysis
plan that specifies which statistical treatments of the data will be utilized

Determine what type(s) of statistical analysis needs to be
performed using Splunk search commands to support answers to the questions

This can include watching for unusual behaviors represented as
statistical outliers and claim data incongruencies in treatment types,
same-physician repeat-visit quality of care, fraudulent behaviors, and other
outliers, etc.

Identify
preliminary learning and diffusion strategy and drivers

Review the preliminary results to ensure the questions being
asked are addressed through the analysis of the data.

In this phase it may be determined that data fidelity and quality
is not sufficient to address the hypothesis.

Design and
perform simulations (repeated)

Iterate and understand if the right questions are being asked

This may result in the discovery of new questions that can be
asked or a refinement of an original hypothesis. It should be noted that this
kind of iteration on-the-fly is not something that a
traditional database can do.
This RFP is a big bet that buried in the claims data collected through these programs and call data records there is a treasure trove of insight that can be used to make better data driven decisions about quality of care and provide care more efficiently and at lower cost.
It also doesn't take much reading between the lines to see that a big data analytics platform like Splunk is the right solution to address this RFP.
For Part 1 of this blog on the role of big data analytics for healthcare for the Veterans Administration, click here.
Next up Part 3, The Department of Defense Healthcare Management System Modernization (DHMSM) Program.