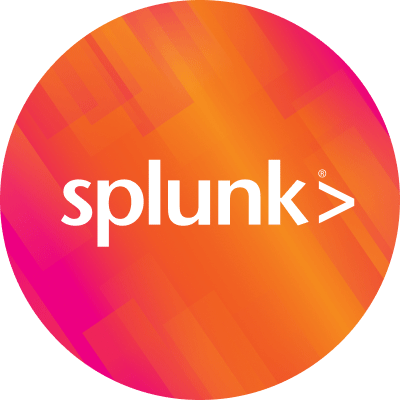 By Splunk August 20, 2014
There have been three interesting events that have occurred recently in the area of healthcare analytics that deserve our attention:
The passage through the US House and Senate of the Veterans Access to Care through Choice, Accountability, and Transparency Act;
The development of a government IDIQ (indefinite delivery/indefinite quantity) contract to develop a Research, Measurement, Assessment, Design, and Analysis (RMADA) that will provide analytic support and technical assistance for models and demonstration programs that are derived under the Patient Protection and Affordable Care Act (ACA) and;
Department of Defense Healthcare Management System Modernization (DHMSM) Program procurement task orders.
These three activities all highlight the need for a big data solution in healthcare that can provide accountability, flexibility efficiency and insight for healthcare services provided by the Federal Government.
The VA will be the focus in this first part of a three part blog.
Splunk and the Veterans Access to Care through Choice, Accountability, and Transparency Act
I was interested to learn what information technology challenges might be in store for the VA through the passage of the Veterans Access to Care through Choice, Accountability, and Transparency Act. The bill (137 pages) passed the House and the Senate last month and will likely be signed into law by the president this month. Rather than read the whole bill, I came across an FCN article called "13 things that are about to change at VA," which helped me understand the mandated changes to the VA. This got me thinking about big data analytics and it's application for healthcare. There have been a number of big Federal multi-billion dollar RFPs and RFIs released in the healthcare space from Health and Human services, the Department of Defense Healthcare
Management System Modernization, and the Veterans Administration all have the goal of finding greater efficiency and insight to address multiple healthcare delivery problems. Some of these problems are identified as part of the Affordable Care Act and HIPAA and some of these problems have been unfortunately identified by whistle blowers and subsequently made their way into the press.
Splunk is known as an excellent solution for security, IT operations, and application management. System availability will need to meet an SLA of three to five nines and security monitored around the clock. Ten of the thirteen items listed in the article really cry out for a big data solution. A big data analytics solution will provide opportunities for greater accountability and better services that will help veterans get the care they need and deserve.
Digital Waiting List: Care wait times were at the heart of the cooking-the-books scandal at the VA. Splunk can accept the data in multiple formats as it's entered into the multiple scheduling applications owned by the VA and profile the number of patient visit requests, the number of appointments made, number of appointments kept and monitor facility wait time performance metrics across each of the regions and region facilities watching for outlier metrics. As the scope of places where veterans can get treatment gets expanded to include private facilities, data from those facilities needs to be collected and analyzed to know the extent those facilities are being successfully utilized. Big data analytics can also power a web portal interface that can help veterans determine which facility has the shortest wait times and suggest alternatives based wait times, proximity and return visits.
Claims Processing System: This is where fraud and billing errors live. Understanding incongruencies in claim data (prescribing Cialis for PTSD, the same patient name attached to multiple claims from multiple addresses submitted simultaneously, or ten times the number of claims from a single entity over a given length of time) can be seen looking at patterns in big data. Improper use of VA Choice (see below) cards can be detected through monitoring geolocation and understanding that the same patient can't be at three different facility locations within several minutes of each other. Claims processing metrics can be monitored to understand claim reimbursement times.
Electronic Medical Records: Most of the electronic data will need to be stored in a federal government run health information exchange system. Veterans' data privacy will require access controls and protection of the number or identifier on the Veterans Care Card. Big data's application for security use cases will come into play watching for unusual patterns of access from unusual locations at unusual times of day via unusual means.
VA Choice Card: 90 days is not a very long time to "establish a system to monitor and issue veterans a "Veterans Choice Card. "Initial issuance and replacement of the card should be monitored for possible abuse. Big data analytics can be used to monitor how often cards are issued/re-issued or whether a single person is having multiple cards send to multiple addresses in a single city or multiple cities. Rapid chances of address can also be monitored.
Electronic Notifications: Whether electronically or by mail, successful verification and assurance of notifications can be a part of a big data analytics solution for the VA. Which classes of service the veteran is notified they are eligible to receive can also be monitored. Analytics would include reviewing call center data and noting zip codes where mail or electronic notifications were not acknowledged as received to identify trouble spots.
Telemedicine: It is correct assumed that everyone that utilizes the telemedicine system needs care, will get the care they need and will not abuse the system. However, safeguards that take advantage of analytics and statistical analysis of call data records (CDR) should be put in place to monitor the number of times a patient calls in for a particular health issue, performance and use of an IVR (interactive voice response system), call wait times, and to make sure the health care professional or anyone in a call center isn't being social engineered and used as a vector for identity theft. There should be the ability to monitor and watch for large numbers of different phone numbers being used to access the system all referencing the same person or the same phone number being used to get access to services for multiple patients.
Open Data: Splunk can export/stream the data as structured/normalized data to a "comprehensive database" to serve the goals of the "Hospital Compare" website.
Off-the-shelf Solutions First: Splunk is a proven solution widely used by hundreds of agencies as their go-to solution for big-data application management and monitoring, security, IT operations, and web analytics. Splunk has apps for CDR, HL7, and is used for data insights at several healthcare facilities.
Outside Assessment of IT Systems and Workflows: Splunk makes it easy to assess the security, availability and performance of systems, HIPAA audits and specialized reports can be created ad-hoc or schedule and sent to auditors. It is also logical that this data would be sent to OMB for evaluation and justification for additional spending. Splunk role based access controls (RBAC) would allow dashboards to be created specifically to display metrics for audit purposes.
Better access control: Splunk collects data from cloud based HIEs, remote users, and on-premise systems to know who is logging into those systems, escalating privileges and attempting to inappropriately access healthcare data. This can be correlated with employee training data to know what users may be acting inappropriately and who've not had specific training (or who's training has expired) as reflected in the database of a web based training system.
These suggestions for using a big data solution should be considered a starting point and certainly not a definitive list.