By Ashok Sankar October 10, 2016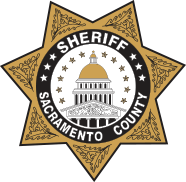 Every day we see how machine data is helping organizations – big and small, commercial and government – solve complex challenges and deliver key benefits such as IT system uptime, better application delivery, detect fraud, faster incident response, quicker IT troubleshooting, to name a few. Out of the many benefits this data type extends is the ability to reuse it to resolve issues and apply it outside of traditional IT and security environments. And that is exactly what the Sacramento Sheriff's Office is doing. They are harnessing machine data with Splunk and using the resulting Operational Intelligence to solve crime through intelligence-led policing, manage officer workload, enhance agency reputation and significantly improve IT resource efficiencies.
The Sheriff's Office is responsible for law enforcement across 994 sq. miles in California's Central valley, most of which is unincorporated. The IT department was being stretched with limited resources and constant reactions to senior agency leaders requesting various crime and prison statistics and metrics – some reports took hours while some took up to five days! They also noticed that officer investigation times were prohibitively long since they had to manually correlate information from various systems, three major ones being the Jail Management System, Records Management System and the Dispatch System – with different backends.
With Splunk, the agency literally eliminated custom report generation activities by offering self-service dashboards to senior leaders. They get answers to their queries in an instant, instead of waiting for them – so when local media come enquiring they have the answers immediately, enhancing their reputation in the community. Bringing all the information across disparate systems also meant increased officer productivity – they have been able to file reports on crimes much faster reducing outstanding work by 50% and soon will be able to reduce investigation times by availing data through a single pane of glass instead of manually mining information from disparate systems.
The Sheriff's office is moving towards their goal of predictive policing as well. With Splunk they get a view into crime across the county based on a variety of attributes like location, data and time, age group, and many more. This is helping them dynamically allocate their assets – they are already experiencing a reduction in crime and getting positive feedback.
Law enforcement is about reducing crime and protecting the community. In recent years, growth and changes across cities and counties, combined with constrained budgets and resources are straining agency efforts in accomplishing their goals. Innovators like Sacramento Sheriff's office are facing this challenge head on with data analytics – harnessing Operational Intelligence to gain real-time insights to get ahead of crime while doing more with less.