By Nate Russ April 27, 2015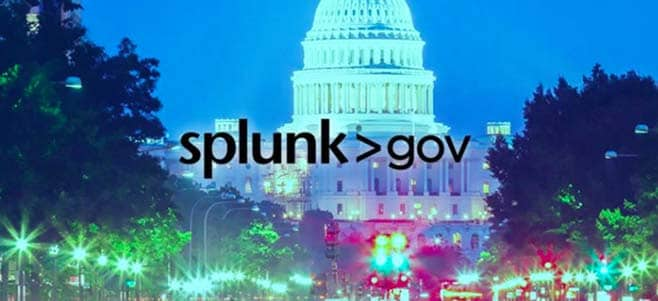 The pressures government healthcare agencies have felt for years are surfacing aggressively. This is due, in part, to recent data hacks and the need to protect sensitive information, but the increasing pressure to operate efficiently with smaller budgets plays a significant role as well. Providing valuable care to patients and adhering to compliance and security requirements are added challenges agencies must tackle despite their limited resources.
Exposing government healthcare agencies' data leads to vulnerabilities that affect the security of public safety, as well as the safety of the U.S. government as a whole. To combat attacks and meet the various security needs, agencies need greater visibility into their data. Accessibility is also key. It is imperative to have the capability to pull your data into a comprehensive report, identify abnormalities in your network, and react quickly to malicious threats.
What Data Are We Talking About?
Government healthcare agencies' hold is boundless. From the multiple click-throughs on hosted sites and patients' electronic health records (EHR) to financial transactions and claims submissions, all of this information has value and can be hacked. Not only can the proper IT solutions protect this data, they can unlock intelligence hidden in data. This intelligence can help agencies improve patient care, reduce costs, and blanket security across your network infrastructure.
Splunk's solutions give healthcare agencies a 360-degree view of their hardware. Visibility across your infrastructure allows these organizations to see everything from end-to-end. With the proper Operational Intelligence platform, agencies can search structured and unstructured data on an ad-hoc basis and produce reports for technical and non-technical personnel. In other words, agencies can access real-time Operational Intelligence for key decision makers regardless of location.
Splunk's Five Core Solutions
Splunk's application in healthcare IT allows for better security, resource management and patient care. Intelligence and analysis capabilities lead to reduced time in placing errors, resource validation and reallocation, and a reduced cost for agencies' operations and management intelligence. We've broken down the five buckets that Splunk addresses for these government healthcare agencies.
• IT Analytics: Using IT analytics, government healthcare agencies can process and manage intricate stacks of applications, including EHR and claims processing. Life-critical services rely on these applications and clinical systems to avoid patient dissatisfaction and cost penalties. Splunk's platform enables agencies to track these critical metrics in customized dashboards for clarity throughout their IT environment, providing visibility for key stakeholders.
• Security and Compliance: Sophisticated cyberattacks can evade traditional perimeter defenses within an agency, which can throw off rules-based SIEM systems and let cyber criminals slip through the cracks. Splunk transforms machine data into actionable security intelligence and helps agencies shine a spotlight on their current IT environment to identify holes in their security infrastructure that need to be addressed.
• Data Analytics & Real-Time Fraud Detection: How many times have you heard someone recount a nightmare billing error with their insurance agency? Too many. Fraud and billing errors cost us, the taxpayers, billions of dollars annually. Most solutions don't catch the errors in advance. Splunk allows agencies to detect fraudulent behavior and billing errors in real-time — resolving issues before they become a lawsuit. Further, the platform performs in-depth analysis to correlate the issues so agencies can put systems in place to prevent repeat instances.
• Operational Intelligence: Using data-driven insights, healthcare agencies can enhance service delivery and lower costs. Splunk's platform provides end-to-end visibility on an agency's backend clinical and administrative processes. Operational Intelligence with Splunk allows decision makers to aggregate data and view EHR, pharmacy and billing records in real-time.
• Health Informatics with Big Data: Healthcare agencies store and consume large amounts of data. Many agencies rely on complex data-science tools to analyze their pool of big data, but this is costly and time consuming. Splunk's scalable platform helps medical researchers quickly correlate, visualize and analyze raw data from multiple systems in different locations with a simplified and streamlined approach to big data analytics.
Splunk is certified as an EHR Module for Audit Reporting. Hundreds of government agencies use the Splunk platform to improve system performance, up-time of services, security in their IT environment, and the overall quality of patient care. Our software was used to remediate a national, federal healthcare portal, and it now monitors the performance and security of this site, as well as many state healthcare exchanges.
As the saying goes, "the proof is in the pudding." Splunk recently won Healthcare Informatics' Leading Edge Award for its broad applicability across business and IT environments in the healthcare industry. Learn more about how Splunk is helping customers around the world with data-driven analytics and Operational Intelligence.
Thanks,
Nate Russ
Federal Sales Director, Splunk