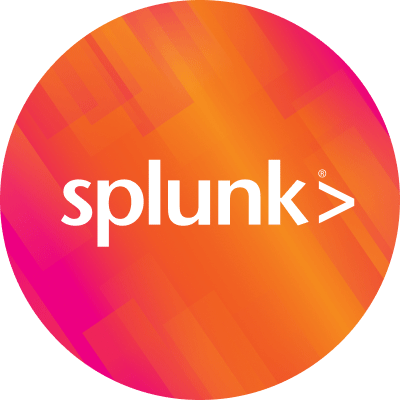 By Splunk April 22, 2014
At Splunk we spend a lot of time working with rank-and-file IT folks in higher education who must consistently deliver on two wildly divergent fronts – first, protect against threats foreseeable and unforeseeable (who saw HeartBleed coming?); and second, provide open infrastructure for the creation and sharing of next-generation human knowledge. I've had the privilege of working with some brilliant thinkers in this realm, folks who many years ago told me things like "the business model of higher education is broken" and "digital footprints from the learning process will form the foundation of next-generation education", but the day-to-day lives of IT workers needs to change before these grand ideas take systemic hold. In the meantime, university IT budgets continue to flatline or recede, with exceptions generally relating to high-profile security failures (the second breach at the same institution in as many months), for which university Boards of Trustees and even FEMA may be happy to make process-and-budget exceptions.
Let us assume the role of one of those beleaguered IT resources with operational responsibilities. Unless your CISO has been fired for falling asleep at the wheel (in which case you may have gotten lucky and gotten a replacement who stared down the board and got a budget in line with compliance needs and expectations), you are being pressured to meet existing service levels against increasing compliance needs, escalating security threats, and administrative expectations that you deliver a world-class compute infrastructure so that your researchers can win more grants. Oh, and get the kids to school on time, and don't come home grouchy. I kinda get panic attacks just thinking about it.
At the core of any university beats a heart whose lifeblood is fiscal process and responsibility. Yes, the mission of the enterprise involves non-profit and public-good motives like "further human knowledge" and "educate everyone who meets the entry requirements", but without a business operating rhythm that is sustainable, the heart beat becomes erratic or stops. In graduate school, I was lucky to stumble upon the writings of Peter Drucker before my brain was re-molded into the shapes that my professors wanted. My economics teacher, when confronted with my question of "why can't we have an economy based on the value of information vs the value of money?" gave me a sad patronizing smile, and I guess it has been my secret agenda to prove him wrong ever since then. Information may not at present be the literal basis of our global monetary system, but I would posit that it gets closer every day .
IT professionals at universities have information at their fingertips that can turn any university business-process question into a closed-loop research project: not sure how to tell if students are going to fail a class? Model learning patterns and outcomes from the back end of your LMS and get a clear pass/fail indicator ; what is the real-time usage of my valuable classroom and research spaces? Capture the usage logs from all of your classrooms and research facilities and get a dashboard on up-to-the-minute utilization . Only the IT professional can get access to all of the back-end data that systems are spitting out at daily rates in the TB range or higher. The raw data is there; all that remains is to know where it is and do something useful with it.
If I could wave a magic wand, I would take forward-thinking IT leaders on a campus and lock them in a room with the Deans and Chancellors and other high-level administrators for a weekend. Goal? Make sure the IT leaders go back to work on Monday with a clear understanding of the business model of the institution, and how IT can take center stage by making nearly every business process on campus more efficient. We will never see the end of articles like this – it is just the nature of the business called higher education – but that does not mean we have to be content with the budgets-and-siloes mentality that can come with the territory. The forward-thinking IT leaders understand this, and when they talk about what they do, they make it clear that the health of the institution depends on how it turns digital footprints into operational intelligence. My advice to the IT rank-and-file? If you are not already working for an organization who understands this imperative from the top down, find ways to take the machine-generated data you have and run a little pilot that solves a problem that vexes a top administrator. Then do it again for another problem; your budgets will never look the same.
Want some help? Join your higher-education peers at .conf 2014 and learn from them. Want to buy Splunk but not sure what it will cost? Check out Splunk as an Internet2 Net+ Service Offering.
Gotta go drop the kids off at school and get the crockpot going for dinner now. Good luck out there!
----------------------------------------------------
Thanks!
Rob Reed