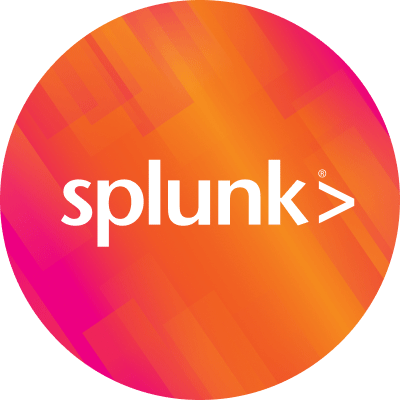 By Splunk March 21, 2019
Predictive maintenance is one of the most promising uses of the industrial Internet of Things (IoT). Avoiding costly repairs while improving the ability to maximize the use and availability of the equipment is a no-brainer. Who wouldn't want better data to monitor and diagnose equipment issues in real time?
But conversations with many organizations in the industrial sector reveal that implementing predictive maintenance solutions has been more challenging than anticipated, and predictive maintenance is just one of the many IoT use cases that these organizations have difficulty integrating into their existing operational technology (OT) and IT systems.
Are you ready to conduct predictive maintenance? Let's find out.
Do You Have the Data?
Since predictive maintenance relies on machine learning algorithms, you need to have enough historical data to create an accurate model. If you haven't already, start collecting data from sensors attached to the mechanical, electrical, or other physical systems to capture information about the events leading to failure. This failure data is a key element in achieving predictive accuracy. If failure data does not exist because maintenance is performed so frequently that no failures occur, you can use unsupervised machine learning techniques to identify normal and faulty behavior.
When it's been determined that sufficient data exists, you can easily bring your siloed data into the Splunk platform by leveraging Splunk's native integration technology to stream data in real time while leveraging partner technology to integrate industrial specialized data.
Is Your Data Clean?
Having enough data is great, but it's just the first step in a series of steps for predictive maintenance algorithm development. You must store the data, clean it, integrate it with other data, and then analyze it for meaningful insights. If you don't have quality data feeding into your machine learning model, the resulting predictions will be useless. Data preprocessing is necessary to clean the data and convert it into a form from which you can extract condition indicators. This is often a challenging and time-consuming process.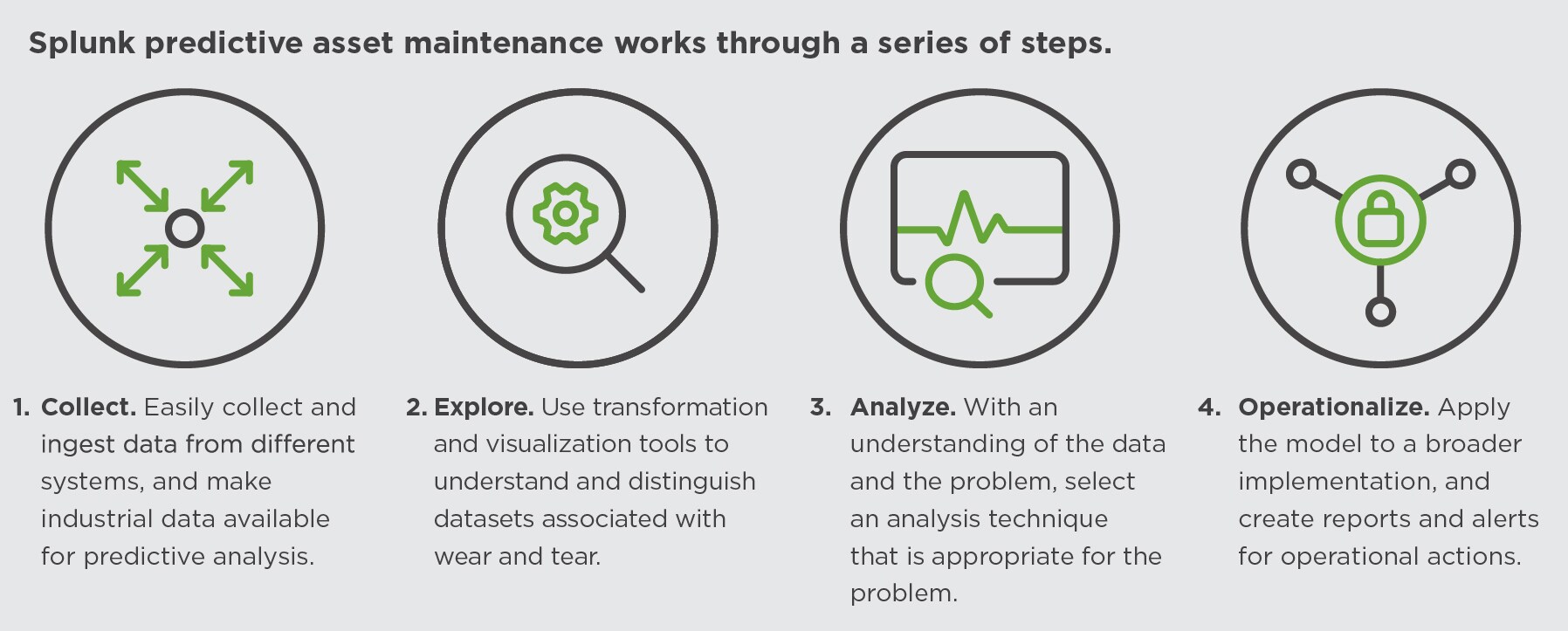 Splunk simplifies data preprocessing by guiding you through a series of exploration techniques to gain an understanding of your machine, what the metrics mean in the context of the machine and components, and how the metrics change over time. From there, you'll have a better understanding of the optimal techniques and methods to use for analysis.
Do You Know What You're Trying to Solve For?
Whether your goal is to improve efficiency in production, maintenance, or operations, start small and grow your predictive maintenance solution. When Zeppelin set out to gain visibility into the health of their power plants, they chose a single strained component of an engine—the spark plug—to get them started because failures in spark plugs lead to motor shutdowns. By monitoring data associated with exhaust temperature and spark plug voltage and correlating these measurements, Zeppelin was able to contextualize and resolve issues in advance.
With its predictive maintenance solution, Zeppelin realized the following benefits:
They improved their customer service while improving equipment uptime.
Technicians can now visualize the problem before arrival on site, enabling them to acquire the right tools for repair.
They reduced significant costs that impact their bottom line.
By understanding the value of what you want to collect and starting small with a single process, a predictive maintenance solution can demonstrate ROI and lay the foundation for measuring the health of other equipment and components throughout the factory.
Get Your Hands Dirty!
Predictive maintenance is not a simple process, but it's an achievable goal if you have the right balance of machine learning tools and guidance. Having Splunk as a common platform to collect all relevant data forms the foundation feeding directly into the accuracy of the prediction outcomes.
There's much more to the Splunk platform, but I hope we've piqued your interest enough to download the Splunk Essentials for Predictive Maintenance app on Splunkbase and experience it yourself. You'll quickly acquire the knowledge and tools to implement a predictive maintenance solution for your business.
----------------------------------------------------
Thanks!
Mary Chen