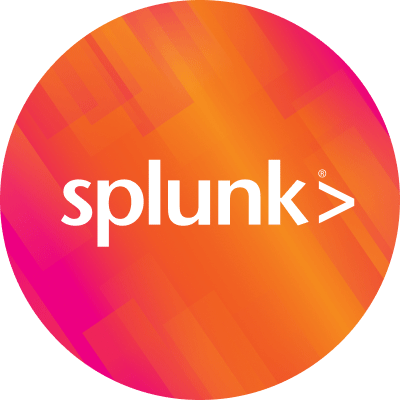 By Splunk March 21, 2019
The following is a guest blog post by Rohith Chintalapally, Sales Engineering Intern for the Public Sector team and a current student at the University of Colorado, Boulder.
The primary objective of higher education institutions is to maximize student success, but they're facing challenges every step of the way. Universities have a number of untapped data sources that are still tucked away in their respective silos, and while these data sources are often critical to overall operational success, they're oftentimes handled individually and inefficiently.
With version 2 of the new connected campus demo, universities will discover that they can do more with their data through Splunk, efficiently ingesting data from all components of their institution to enable them to gain full operational intelligence and realize business insights. It improves on the original demo and is intended to support the overall higher education institutional strategy.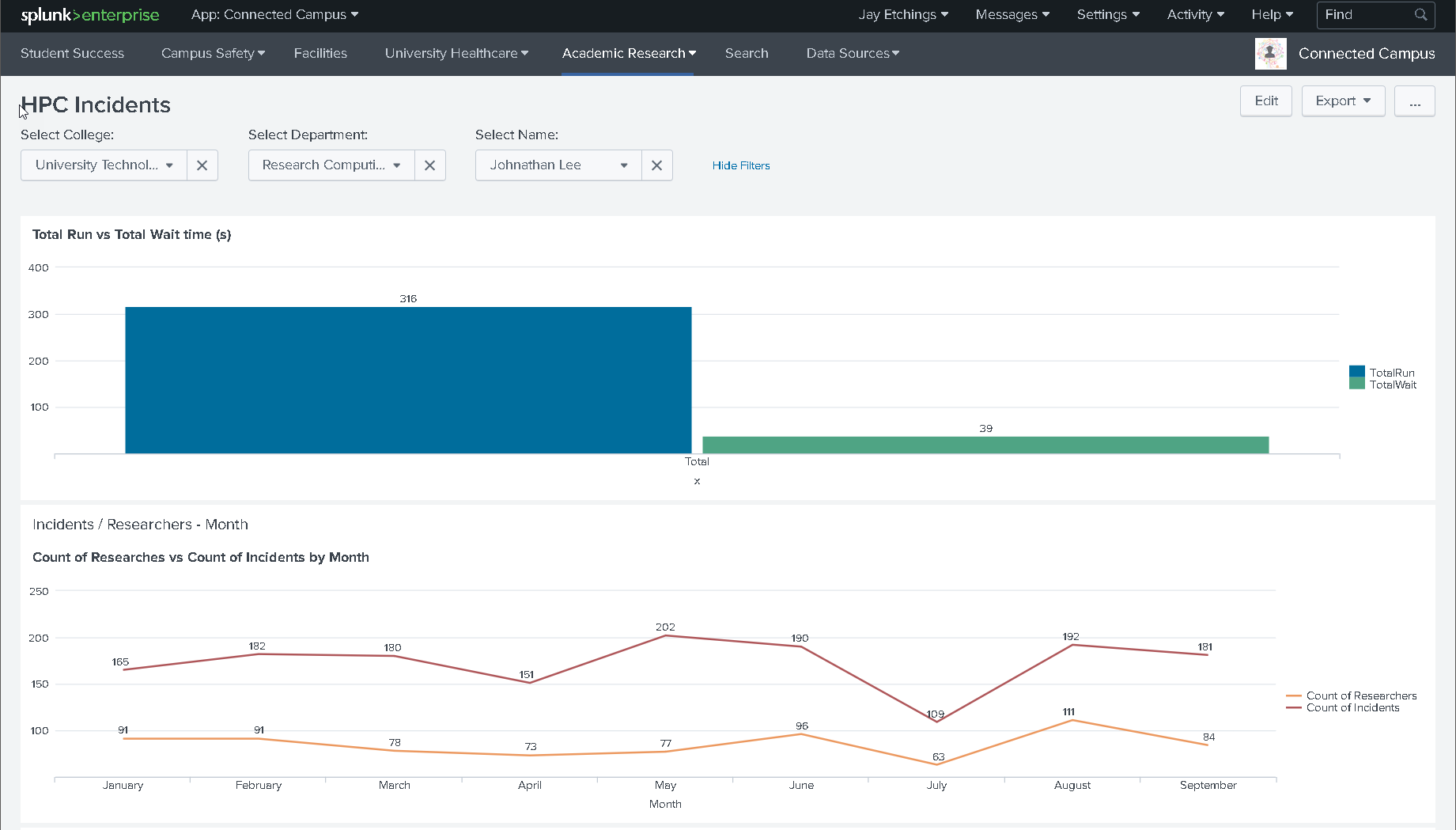 The first version of the connected campus demo is available on Splunk Oxygen. It uses various metrics to track student success, such as class attendance, average library visits and student engagement with a learning management system. In addition to a host of other features, version 1 has an effective map visualization that tracks missing student devices, and shows tickets and incidents associated with distinct locations.
My work this summer has specifically involved adding core functionalities to the demo and visualizing the range of Splunk's potential through intuitive dashboards. Using the HL7 add-on for Splunk built by Joe Welsh, I've been able to create dashboards unique to academic health centers while also maintaining the use of HL7 standardized data which applies to hospitals across the world.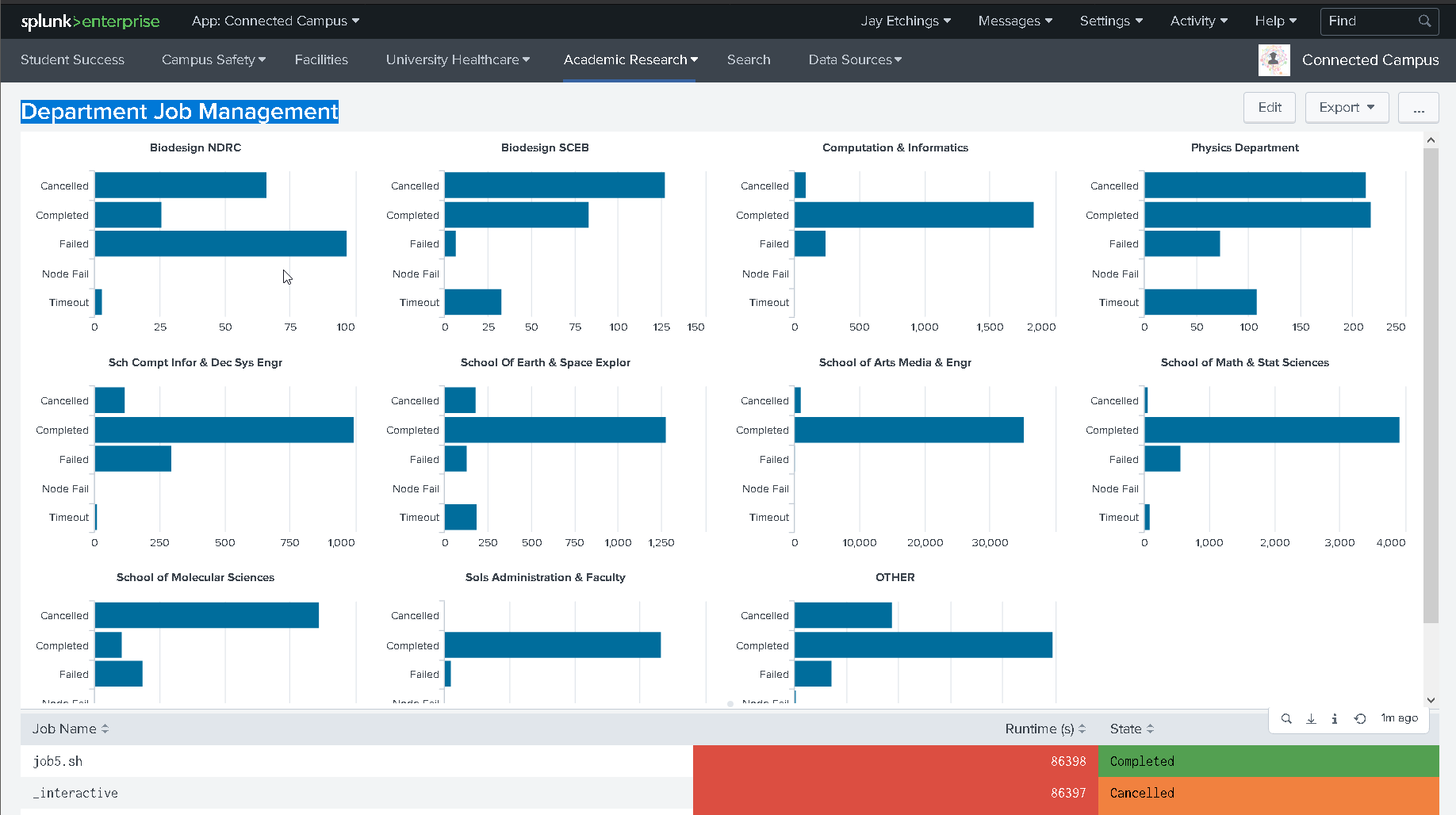 Another critical segment that universities often overlook from a data analysis standpoint is academic research. High-Performance Computing (HPC) research is on the rise, with the total market expected to reach upwards of 38 billion dollars by the year 2022; it will find its way into every research domain in academia if it hasn't yet. Dr. Michael Barton, geoarchaeologist at Arizona State University, uses computational modeling and data science to study the long-term interactions between people and the environment. After consulting our very own Splunker and HPC expert, Jay Etchings, I've had the exciting opportunity to incorporate a growing research industry into my demo.
Version 2 of the connected campus demo shows how Splunk can track operational necessities for HPC research, especially compute power resource management. Essentially, the demo will exemplify the robust ability of Splunk to guide universities in distinguishing value from HPC research programs.
More additions to this demo are slated to be completed soon, including athletics dashboards with stadium and ticket metrics. Stay tuned!
---
Resources:
https://www.hpcwire.com/2017/06/22/intersect-360-isc-hpc-industry-44b-2021/
https://www.hpcwire.com/2018/06/27/at-isc18-hyperion-reports-healthy-current-future-hpc-market-growth/
https://www.hpcwire.com/2018/06/27/at-isc18-hyperion-reports-healthy-current-future-hpc-market-growth/