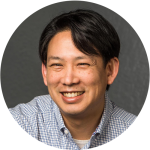 By Patrick Lin July 28, 2016
Graphite has proven to be a capable time series database since its debut in 2008. However, although Graphite is characterized by a flexible, open-source approach to gathering data and a durable graphing API, many organizations encounter limitations as usage increases. Performance becomes difficult to guarantee with scale. The hardware footprint and maintenance can become a strain on resources. And few organizations are willing or able to invest in ongoing enhancement and management, especially as the infrastructure being monitored becomes more complex, distributed, and ephemeral.
Moreover, Graphite's usefulness as an observability tool lacks a parallel in alerting and notification, leading organizations to pair it with Nagios, despite the latter tool's well-documented tendency towards noise, especially in today's elastic cloud environments.
As a result, organizations of all sizes and in all geos and industries are upgrading from Graphite (and replacing Nagios) with more modern, advanced monitoring and alerting solutions like SignalFx. Several key themes emerge in discussion with organizations who have made the switch from Graphite:
Service vs. Self-Hosting
Most product organizations have the resources necessary to get Graphite up and running, and some have the skills to build on it. But is that an effective use of resources? Most engineering teams, no matter the size or space, are focused on their core business of building the best possible application, not constantly troubleshooting and maintaining their monitoring.
Performance at Scale
SignalFx was built by the team that created the in-house monitoring system at Facebook. With those lessons in-hand, we built SignalFx as a monitoring-as-a-service solution to provide consistently high performance, not just in the ingestion and storage of metrics, but also in the processing of high-resolution metrics for real-time visualization and alerting.
Reliable, Accurate, and Fast Alerting
Some organizations integrate Graphite with Sensu, or use Seyren or Cabot for Graphite-based alerting. But that means there's yet another tool to learn and manage. Graphite was also not developed to prioritize processing metrics for alerting workloads, so timeliness and consistency are not among its strongest suits.
In contrast, SignalFx's fully integrated, scalable, and powerful streaming analytics engine was built for exactly this purpose and delivers alerts within two periods at the incoming metrics' native data resolution.
Powerful Analytics, No Query Language Required
Much of Graphite's popularity stems from its rich library of analytical functions for aggregating, transforming, or composing raw metrics into a meaningful signal. SignalFx provides an even more flexible and broader set of analytics, including the ability to create arbitrary formulas, use conditionals, and derive highly specific metrics in the UI, without learning a new query language (unless you want to). For the first time, those advanced analytics capabilities are accessible via both an intuitive, easy-to-use web app and the SignalFlow 2.0 API.
Better Data Model → Ease of Use
The Graphite practice of modeling metric identifiers in a hierarchical tree structure is easy to understand and use at small scale. SignalFx uses a multi-dimensional data model that makes it easy to find, filter, and aggregate the metrics you want to chart or alert on in a way that scales.
Using the SignalFx model, all charts, dashboards, and detectors are data-driven. Nodes of a modern application service or cloud infrastructure environment are auto-enrolled for monitoring, and creation and maintenance of dashboards and alerts for multiple environments is an order of magnitude more efficient.
Built-In Content
SignalFx is a powerful platform for users that want to send in custom metrics and build their own charts and alerts. On top of that platform, we provide integrations with a wide variety of technologies and services, including not just the ability to collect and send a curated set of metrics, but also a rich set of out-of-the-box content: best-in-class built-in dashboards and charts, Recommended Detectors with pre-built alert configurations, and more.
Constant Improvement
As a cloud offering, SignalFx delivers new capabilities at a rapid clip. For example, here are features from a single month of releases: an enhanced metric finder, the ability to share snapshots of charts or dashboards, an enhanced alert detail page, multiple ways to summarize incoming metrics data, auto-discovery of correlations between metrics and dimensions, and support for Docker in our Host Navigator feature.
This is the first in a two-part series on upgrading from Graphite monitoring. Check out part two on transitioning to SignalFx from Graphite.