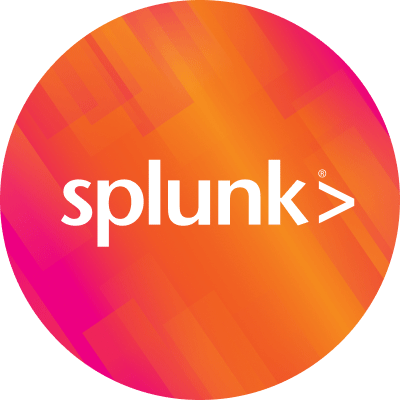 By Splunk June 06, 2017
I am excited that Splunk is again sponsoring the 2017 State of DevOps Report presented by our partner, Puppet Enterprise, and the DevOps Research Assessment (DORA) organization. Of course, Splunk is deeply committed to supporting the DevOps community at large. And personally, I am thrilled to analyze the scientific data this report delivers every year. In this first post, we'll look at the role of automation and data. In my second post, I'll highlight the importance of transformative leaders and organizations.
What DevOps Delivers in 2017
One key finding stands out – velocity is still a key metric for DevOps success. In 2017, high-performing DevOps teams deploy 46x faster, enjoy 440x faster lead time for changes, recover on average 96x faster, and suffer 5x fewer change failures. These organizations were more than twice as likely to benefit from higher quality and quantity of products and services, better operating efficiency and higher customer satisfaction, among other business impact goals.
Automation With Insight
The research shows that high performers are doing less manual work than their peers, through automation in configuration management, testing, deployment and change approval. The core idea here is that the more work completed at computer speed, the faster the throughput from idea to cash.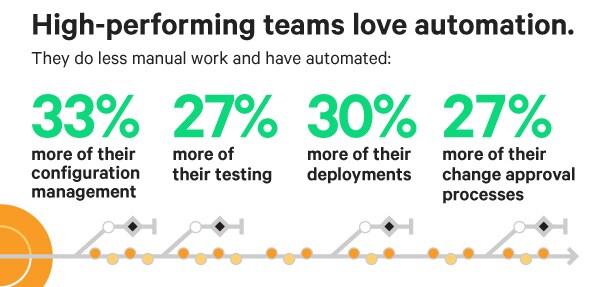 Again, automation impacts visibility into the automated workflows, which the report notes is a key differentiation for lean organizations. It's also a key part of the value that Splunk and Puppet provide as partners for our joint customers – Puppet provides critical automation and process acceleration, and Splunk provides visibility into those activities and outcomes.
Getting Full Visibility for All Stakeholders
For me, the key takeaway from this research is that high-performing organizations rely on multiple new approaches – tooling, organization, automation, atomization and more – that all impact visibility. Yet, these high-performing organizations also focus on visibility – with leadership insight.
High performers need an integrated platform to share data from diverse sources, including internal application delivery, performance of the application itself, the support systems and infrastructure they run on (cloud, on-prem, API, serverless), the technical speeds and feeds (from networks, storage, compute and more), but also the customer perspective – what did they do, how did they react, how did new code impact business goals.
This is exactly what Splunk customers are achieving with our platform for machine data – broad and deep insight, shared among any and all stakeholders from practitioner to executive, from high-level metrics down to deep visibility into tools and systems. This enables Splunk customers to rapidly find, triage, troubleshoot and fix failures throughout their DevOps delivery lifecycle – not just in prod, but also in dev, build, configure, test and release.
Next Steps
Check out how Splunk supports DevOps and helps to drive high-performing organizations with visibility into their DevOps tools, teams and processes, to drive improvements to the velocity, quality and business impact of software and application delivery in our whitepaper "Driving DevOps Success With Data."
----------------------------------------------------
Thanks!
Andi Mann