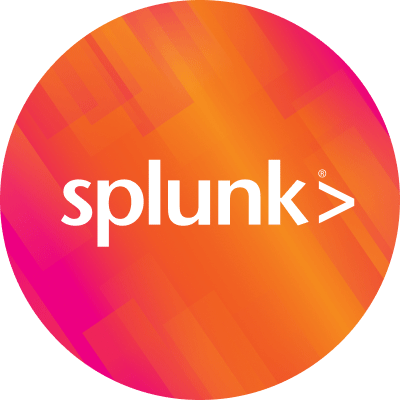 By Splunk April 14, 2020
UPDATED 7/10/2020: The 90-day, 100-seat VictorOps Enterprise Trial offer has expired. However, you can still get started with a free 14-day VictorOps trial here.
---
In light of COVID-19 related office closures, one thing we've seen and heard repeatedly is the "abandoned NOC." People that are responsible for finding, escalating and resolving problems in your infrastructure and applications quickly are now having to work very differently. Two-minute hallway conversations are replaced with time-consuming emails, Slack, and virtual calls. And all of your on-call teams and experts — whether they are developers, NOC (network operations centers) owners, systems engineers or Site Reliability Engineers— are working from home, balancing ongoing work, being on-call and trying to meet family requirements.
At Splunk, we realize this new reliance on remote work is causing distress amongst teams and we understand the need to keep services running. We need to be connected now more than ever, with people and tools. Earlier in April, Splunk introduced Remote Work Insights. Here's our newest way we want to help – use our free extended 100-seat VictorOps Enterprise trial for 90 days to provide incident response for your teams. Get started today.
What is VictorOps?
VictorOps empowers teams by allowing them to deliver alerts to the right people in near real-time. Teams receive a context-rich notification telling them WHAT is wrong, what's down, and WHO should take action to resolve the incident. VictorOps takes alerts from monitoring tools and applies on-call schedules and rules to engage the right teams and people through the VictorOps mobile app, SMS, email, or web interface so teams can start resolving problems faster. Customers like PSCU have taken "mean time to acknowledge" from 4 hours down to 2 minutes with VictorOps.
VictorOps makes collaborating easier and faster by integrating with tools you already use. Integrations with Slack and ServiceNow easily integrate into developer and support teams' workflow. VictorOps enables faster outage resolution, reduced waste in resources, improved utilization of the team's "tribal knowledge" and a more empowering, collaborative and enjoyable on-call experience for all.
How Can VictorOps Help My Remote Teams?
VictorOps has helped thousands of on-call professionals get the information they need to triage and resolve problems. For a complete view of what VictorOps is, and how it transforms any organizations' incident response, you can learn more on the VictorOps website. Here's a few thoughts on how it can specifically help your remote teams.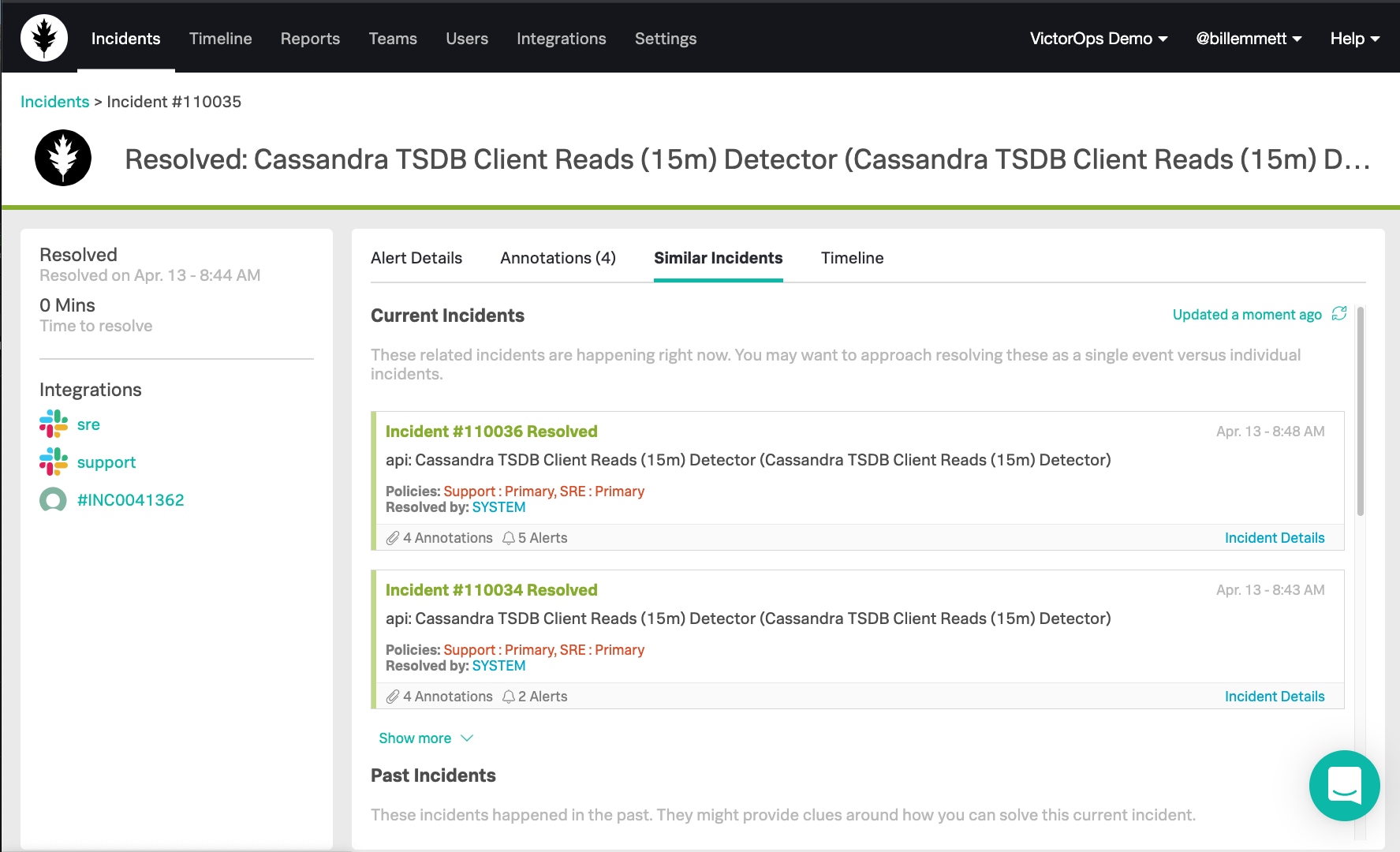 Improving Your Decentralized NOC: Incidents are routed to the right on-call people and teams in near real-time. From there, people collaborate within incidents to resolve problems quickly. VictorOps just rolled out a new virtual war room capability so that there is shared context, and communicating with others in the virtual war room is a click away.
Better WFH on-call experience: Scheduling, Runbooks and Mobile Engagement make on-call easier – VictorOps offers flexible schedules that enable people to be on-call when they can. When you're on-call, only incidents pertaining to your expertise arrive, so alert fatigue is reduced. Runbooks and annotations help new on-call team members solve common problems.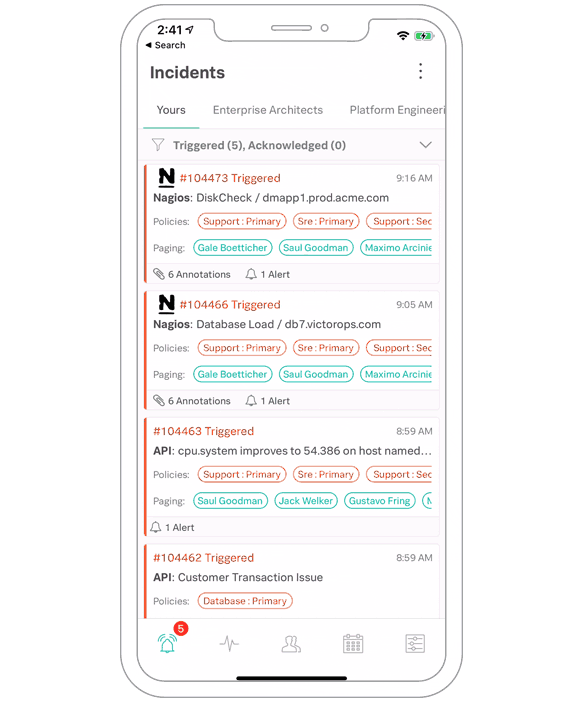 Mobile: VictorOps is mobile-first and designed for on-call to take place through a mobile device. For Work-From-Home members, the VictorOps mobile app is a game-changer. Alerts come to your phone as mobile notifications (or SMS, or even a live call if you prefer), which means you're not tethered to your laptop even when you're on-call. You can also check schedules, collaborate and escalate events to other teams and people and see all of the incidents that matter to you at a glance.
Learning and Improvement for virtual on-call: Post incident reports show interactions and timelines for incidents, which helps you to have retrospectives that are based on facts and learning.
Getting Started is Easy and Free
The 90-day, 100-seat trial is designed to help your teams get up and running right away. There's no credit card or payment required, and there are lots of resources available to help you get value with VictorOps in a matter of hours. Get started today!
----------------------------------------------------
Thanks!
Bill Emmett