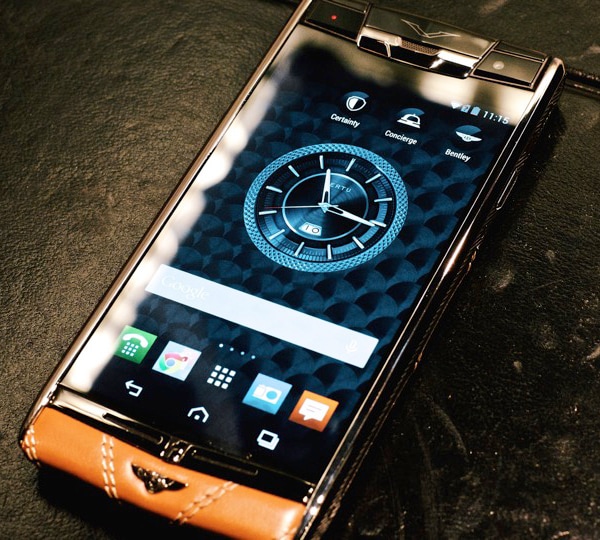 There's a lot of talk about DevOps at the moment. Splunk's part in this story is to help make the most of the machine data across the DevOps ecosystem. We're helping customers to use data to ensure quality of software, increase velocity of releases and maximize the impact they have. We're delighted to publish the latest Splunk customer story from Vertu, a luxury mobile phone manufacturer in the UK, which is using Splunk to support quality, velocity and impact across their software development lifecycle.
Vertu (originally part of Nokia but now independent) phones are a thing of beauty. An individual craftsperson hand makes each phone from sapphire crystal, hand stitched leather (from one of the UK's oldest tanneries) and titanium. As a premium brand, customers expect their phone to work flawlessly and the software on the phone is an integral part of that. The software has to be extremely reliable, match the quality of the device itself and be part of the "brand experience". You can hear directly from Rob Charlton from Vertu:
Vertu is using Splunk Enterprise to track a number of metrics in real time from hundreds of individual testers. These metrics include number of defects, number of people testing and how long the test process is taking. Vertu now has insight into uptime, crashes, battery stats and other product health information that they didn't have before. Their product managers now take a data-led approach to deciding whether or not the phone is ready for release, ensuring that they can increase the velocity of their releases whilst maintaining the quality their customers demand.
In terms of the impact of each release, Vertu has been able to get further insights that enables the company to improve the customer experience. Statistics around battery life and charging cycles help improve reliability across the board. This analysis helps teams to come up with new ideas to drive performance and reliability based on evidence they did not even know about before using Splunk.
Find out more about how Vertu use Splunk. Find out more about Splunk for DevOps for quality, velocity and impact that delivers faster insight and better code.
As always – thanks for reading.