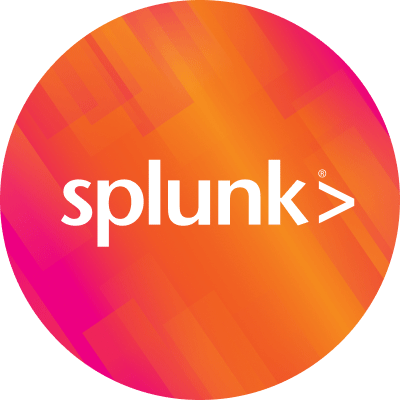 By Splunk July 29, 2015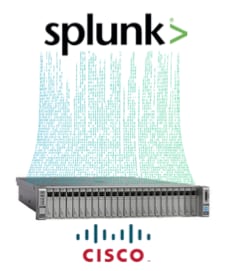 Do you know which technology is under the hood of Cisco IT?
Do you know what Cisco uses to monitor the health of 70+ of their apps and to respond to security incidents?
We bring you the answers straight from the horse's mouth.
At the recent SplunkLive! SF and in front of a packed room, Robert Novak, Follow @gallifreyan, Quinn Zuo and Ruby Chiang of the Cisco IT team, Follow @ciscoit, uncovered the mystery and gave us a good look under the hood. They showed how Splunk powers their operations and solves some of their critical IT challenges.
.@ciscoDC and @splunk session | A packed room with lots of great questions from the audience #ciscoUCS #SplunkLive pic.twitter.com/IEnPoOhb3G

— Renee Yao (@ReneeYao1) July 15, 2015
Splunk for Cisco IT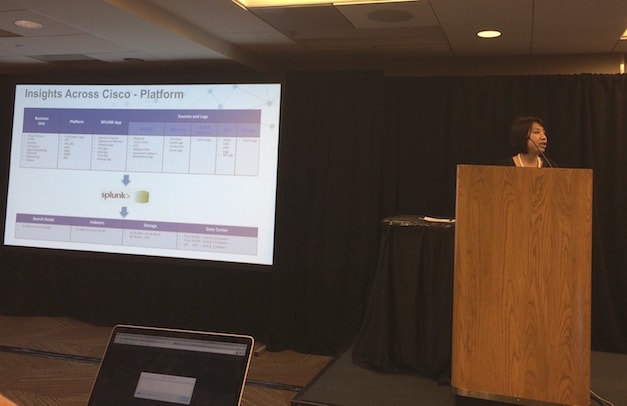 Deployed on Cisco UCS servers, Splunk indexes multiple terabytes per day of machine data from Cisco's production systems across 7 global data centers.
Cisco IT team built an operations center based on Splunk Enterprise and several Splunk Apps for IT/Ops and Security.
Cisco relies on Splunk for many use cases, including:

Real-time monitoring of IT infrastructure and services
Detection of and response to security incidents
Business analytics (marketing campaigns activity)
and the results are in
The Cisco IT team revealed the benefits they obtained from Splunk
50% reduction in high priority issues due to pro-active monitoring
90% improvement in root cause analysis time: minutes rather than hours
As a result of using Splunk for 5+ years, Cisco IT was able to replace three aging siloed systems.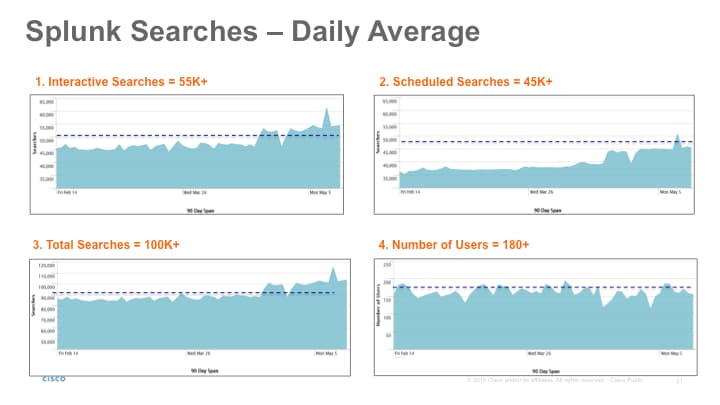 As Cisco leveraged Splunk beyond IT use cases, daily search volume increased by 846% within a year.
Full presentation:
In addition, check out the published success story on how Cisco IT uses Splunk on Cisco UCS for IT Operations with details on the Splunk-based solution implemented by Cisco IT and the lessons learned.
Splunk on Cisco UCS
During their presentation, the Cisco IT team also described how their environment is supported by a high performance, highly scalable Cisco UCS infrastructure. UCS is an essential platform for central management of big data infrastructure. Since Splunk scales from a single system to a large scale distributed deployment, it is the perfect solution for operational intelligence on top of UCS.
Cisco has endorsed Splunk as a key technology partner for their UCS platform. Here is a highlight of key assets on the Splunk-UCS integration
We thank the Cisco IT team for joining us at SplunkLive! and for the great lively session.
Wissam
Follow @splunk

Wissam Ali-Ahmad
Senior Solutions Architect, Global Strategic Alliances
Splunk Inc.
----------------------------------------------------
Thanks!
Wissam Ali-Ahmad