800 aircraft a year, over 2 a day and delivering one million spare parts.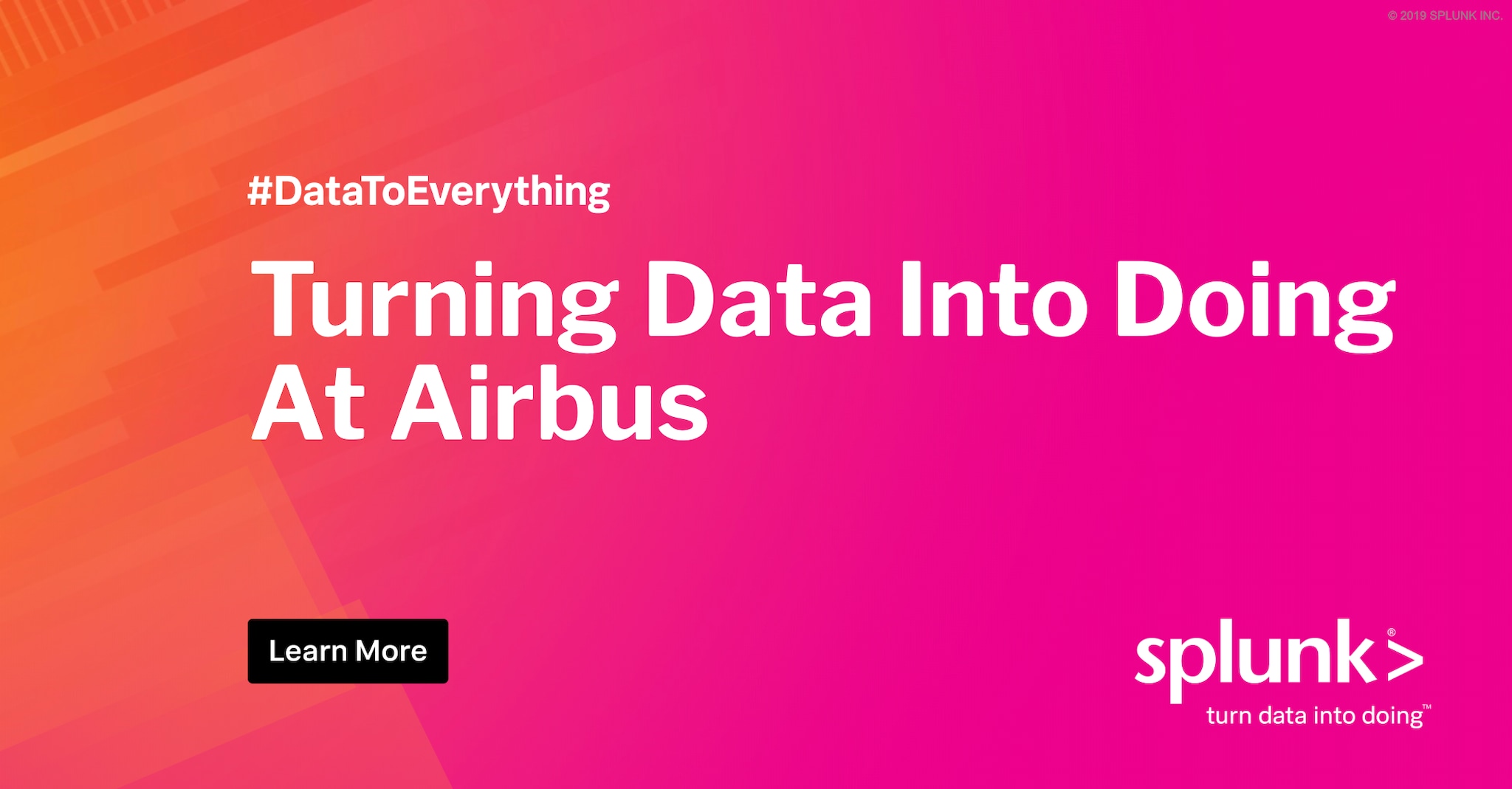 By now, you may have seen Splunk's new "Data To Everything" vision. I'm delighted to share a new customer story from Airbus that personifies the business outcomes that explains what we mean by "everything". Global aerospace pioneer Airbus is using Splunk as a real time monitoring platform for both IT and cyber security operations.
But what does that mean in terms of business outcomes?
It means:
Delivering 800 aircraft a year
The ability to deliver a million spare parts a year within a few hours
Minimizing the time an aircraft is not flyable
A real time view and management of nine, critical warehouses around the world, with more in the pipeline
Detecting and preventing warehouse issues in minutes
Building and onboarding a new warehouse every nine months
Answering customer questions as soon as possible
Faster time to value and faster time to insight across the company
Watch how the value of data is maximized across Airbus' business services to help build and deliver a minimum of two aircraft each day.
Airbus are turning their data into doing with Splunk across multiple use cases. From real time monitoring to IT Service Management to security operations – Airbus are maximizing their reuse of data to deliver more services and continuous process improvement.
With global dashboards of their warehouses they can get the right alerts, be that critical issues (an airliner urgently needs a spare piece of equipment) or non critical (such as batteries on barcode scanners) to help make sure their supply chain is running as it should.
Enjoy the video and as always, thanks for reading!
----------------------------------------------------
Thanks!
Matt