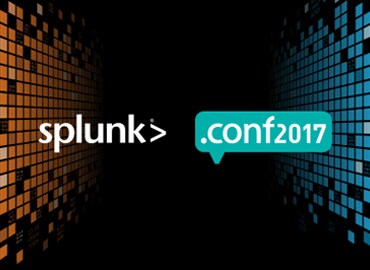 In previous years, the "Where Will Your Karma Take You" contest was held during the summer months for users in the community to compete on Splunk Answers for a free pass to .conf, the annual Splunk conference.
I am very excited to announce that this year, we're launching a new version of the contest on October 1st, where each month, one user will win a free pass to .conf18 until July 31st, 2018—that's 10 winners in total! Put yourself in the running by helping the community on Answers.
How do I win?
Users must participate in Splunk Answers and earn the most karma points in a month to win a free pass to .conf18. Karma points can be earned or lost as follows:
Gain 20 points if one of your answers is accepted by the asker or a community moderator.
Gain 15 points for each up vote by another user on a question, answer, or comment you posted.
Gain 2 points if you accept an answer someone posted to your question.
Lose 5 points for each down vote by another user on a question, answer, or comment you posted.
Lose 1 point if you down vote someone's question, answer, or comment.
It's not about being the fastest to answer a question; providing well thought out solutions that solve users' issues and educate the greater community on how and why it works is the way to go. Include links to Splunk documentation and other relevant resources to provide context for further learning. Posts of high quality result in more accepted answers and up votes.
How can I possibly compete against the all-star contributors?
Don't fret! The top 5 users that have earned the most karma points each month will be recorded. If the winner for the month is already receiving a free pass to .conf18 through other means, the pass will be awarded to the next runner-up. Splunk employees are exempt, and some of our top contributors on the forum are members of the SplunkTrust which already comes with the perk of a free pass to the conference, so there's hope for everyone!
How will I know that I've won?
The winner and 4 runners-up will be contacted by the Community Content Manager, Patrick Pablo (aka ppablo), and announced in a Splunk Blogs post within 1-2 weeks after the end of each month.
For more information about the contest, you can check out all details in the official rules here. Good luck, Splunk community!