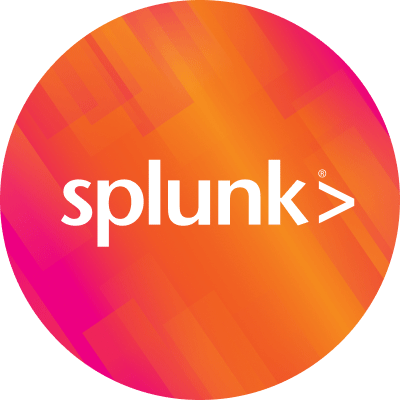 By Splunk March 25, 2014
There are many incredible features in Splunk 6. Pivot, Data Models and integrated maps really stole the show at .conf2013. But I really have to give credit to our developer team in Seattle for the massive leap forward in user interface possibilities with the addition of the integrated web framework, which is included in Splunk 6 but is also available as an app download for Splunk 5.
In the midst of all that Splunk 6 excitement at .conf, I was introduced (at the Internet of Things pavilion) to the team at Volkswagen Data Lab, and had some great discussions with them about their interest in using Splunk as a platform for the management, analysis, and visualization of data from connected cars. Splunk had recently done a project with Ford that had gone quite well, and I really hoped that we would be able to work with VW as well…
Fast-forward 5 months – CeBIT 2014.
| | |
| --- | --- |
| | What you may not recognize behind them is an amazing Splunk visualization of the connected Volkwagen e-ups that were used as shuttles at CeBIT. Yes, you can make data-driven dashboards that look like that using Splunk 6's web framework. |
Here's a close-up: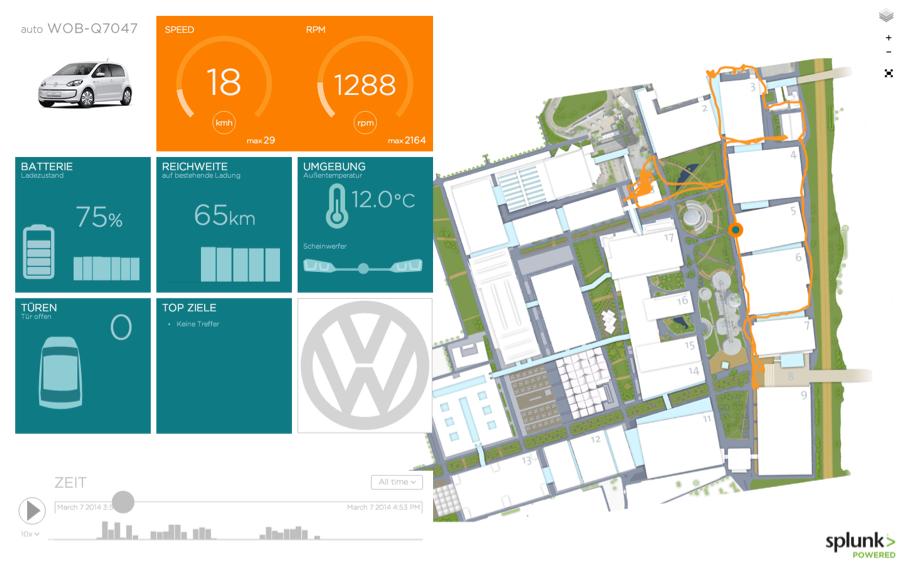 There are some very interesting concepts and innovations in this dashboard. First is its capability to replay any vehicle's journey for the selected time range. In the lower left, you can see the scrub controls, and vehicle activity is marked by a simple histogram. All available sensors on the vehicle are "played back" in real-time or fast-forward mode, including vehicle speed, engine RPM, battery status, vehicle range, outdoor temperature, door and headlight status.
Here's what Splunk's CEO, Godfrey Sullivan, had to say about the project: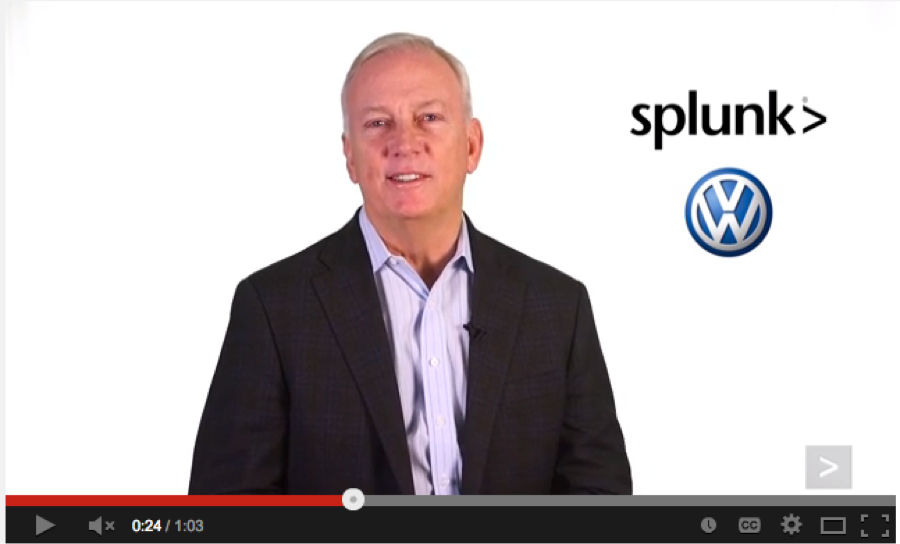 Concepts like the ones demonstrated in this project really show off Splunk's capabilities when it comes to ingesting, analyzing and visualizing ALL data, but I really feel like this one should connect with many out there considering using Splunk as a framework for their Industrial and Internet of Things data. The possibilities are endless, just download Splunk 6, connect your data and start your engines!
----------------------------------------------------
Thanks!
Brian Gilmore