By Matt Davies April 29, 2015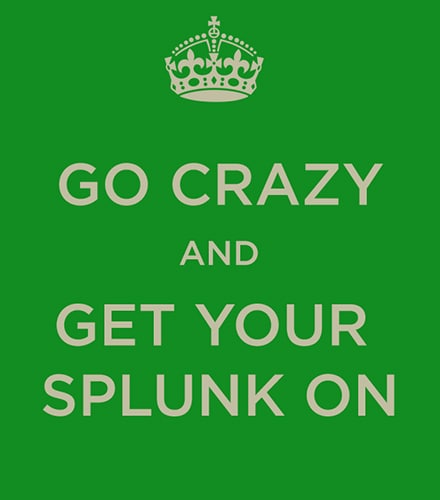 Forget the UK's general election and the new Avengers movie, SplunkLive! London 2015 is the most interesting thing happening in London in May (OK maybe not, but it is going to be pretty great). After the success of last year with 450 attendees, Credit Suisse, John Lewis and Cognia, we've at least matched it this year with Paddy Power, Ticketmaster and Cert-EU as customer speakers. We've also got most of the Splunk executive team in London to take SplunkLive! up a gear. Not only that, but we're also mixing the agenda up a bit to include a second day of Splunk University for the first time in EMEA. Finally, we're also going to be running a Splunk London User Group meeting the evening of May 13th with 50+ people getting together to share their experiences with Splunk.
The agenda for day one looks pretty packed with some of the highlights including:
Godfrey Sullivan, Splunk CEO and Chairman, is going to set the scene for the day and talk through the big challenges that face organisations today and how Splunk customers in the UK and EMEA are facing up to them with Splunk.
Fin Goulding, CIO of Paddy Power, will talk about how to embrace rapid business evolution through the effective use of IT
Shay Mowlem (VP of Product Marketing & Management) and Nate McKervey (Technical Marketing Manager) will give an overview of Splunk products and a new technology demonstration of Splunk for Operational Intelligence.
Marc Olesen, the SVP & GM of Cloud Solutions, will talk through how Splunk Cloud is now available in the UK and how and why we're seeing organisations adopt a hybrid cloud approach to production workloads.
Rick Fitz, Splunk's SVP of IT Markets, will talk through the trends in IT Operations, ITOA, DevOps and Application Management.
Neil Roy Chowdhury, Senior Applications Engineer at Ticketmaster, will explain how they use Splunk for IT operations management and business analytics.
Haiyan Song, Splunk's SVP of Security Markets, will explain the role of Splunk for security analytics, breach defence, advanced persistent and insider threat detection.
Freddy Dezeure, Head of CERT-EU, will talk about their use of Splunk as a security intelligence platform and dealing with emergency response across the EU.
After lunch the event will break into different "tracks". We have an in-depth IT Operations track that will cover ITOA, DevOps and using new Splunk products such as MINT (for mobile device intelligence) and Stream (for real-time wire data visibility).
We have a security track together with one of our sponsors, FireEye, where we will cover Splunk's Enterprise Security solution and best practices for scoping infections and disrupting breaches.
We also have a beginner's training course (which is sadly already full). All is not lost however as we have a second day of SplunkLive! this year which will be a Splunk University day. We are delighted to offer advanced users who attend SplunkLive! London an instructor lead, in person Advanced Searching and Reporting class on 14th May at the Lancaster Hotel for $500 per seat (usually $2,500) and (yes, that's not all) we will include access to the eLearning Searching and Reporting class to complete prior to attending the advanced course. You'll need to sign up separately to that here.
We wanted to make sure if you're new to Splunk, been using the platform for years, interested in security, IT Ops, analytics or want to hear how other leading UK companies are using their data that SplunkLive! London 2015 covers it all.
We'll hopefully see you there. You can get all the details and register here. If you want to know what "getting your Splunk on" looks like – I will leave it to the legendary Carlton from The Fresh Prince of Bel Air.
I'll be making sure I get my Splunk on at the back of the ballroom as the event starts. You're more than welcome to join me…