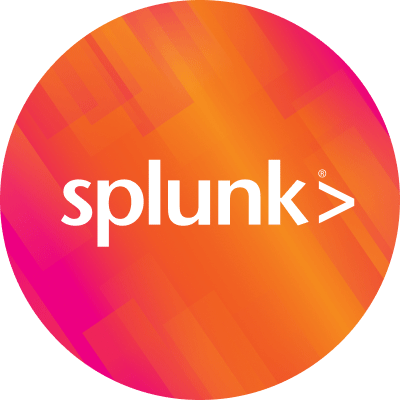 By Splunk May 19, 2015

Full disclosure: I work for Splunk in the Sales Engineering team and have done so for the last 11 months.
This week I attended my very first SplunkLive! in London and it completely vindicated my decision to join this fantastic company.
Since I joined last June Splunk has grown, matured and expanded its cloud offering, providing the industry's first and only 100% uptime availability for our managed machine data analytics platform and now we've rolled it out across the globe.
We've also launched Splunk MINT our mobile analytics platform that can provide deep insights for mobile app development teams as well as correlating a mobile app user's experience with the performance and availability of the backend infrastructure.
We've added Splunk Stream to our stable of Splunk Enterprise apps that enables analysis of wire level protocol data which provides another useful tool in the armoury for security as well as allowing the capability to monitor what an application or service is doing without having to turn on potentially performance degrading logging or for custom applications where a logging mechanism wasn't even added.
All of these things were showcased at our SplunkLive! event this week to over 500 customers and prospects.
We were all treated to entertaining, inspiring and thought provoking keynotes from 3 of our customers: Fin Goulding of PaddyPower, Neil Chowdhury of Ticketmaster and Freddy Dezeur of CERT-EU. The 3 takeaways I got from these presentations were:
Don't rely on 1 Captain Splunk in your organisation – empower your admins, analysts, engineers and managers to use Splunk across the business. I would add to this that organisations using Splunk should avoid having multiple, siloed Captain Splunks and think about using Splunk to provide data and data analytics as a service across the whole enterprise. Not only will you achieve better economies of scale, it will foster improved knowledge sharing that will lead to better collaboration which can in turn lead to my second takeaway below.
Splunk delivers surprising results for the business. For Ticketmaster they can tangibly see how Splunk is more than just a monitoring tool, it helps them increase revenues as they can reliably take advantage of knowing when to add more dates or more venues.
Security breaches are increasingly sophisticated and take an increasingly significant amount of time to achieve their goal and correspondingly It is becoming increasingly difficult to discover these breaches. As our own Haiyan Song said in her presentation, we are no longer looking for the anomalous needle in the haystack, we're now having to look for the particular strand of hay in the haystack that lead to the compromise.
When I joined Splunk 11 months ago what impressed my most was the enthusiasm for the company and product that those I spoke to displayed. 11 months on what impresses me is the enthusiasm of our customers and this was testified to by all those customers I spoke to at SplunkLive! London.
Let me end this post with an advert: At our London office we are looking for Sales Engineers and Professional Services Consultants who can help Splunk continue their phenomenal growth and enthuse and empower our customers to make the most of the insights locked up inside their machine data. If you believe that you can add to our passion for machine data analytics then we'd love to hear from you. Splunk is a great company and has a fantastic product that our customers love. You won't regret joining.
----------------------------------------------------
Thanks!
Greg Wiley