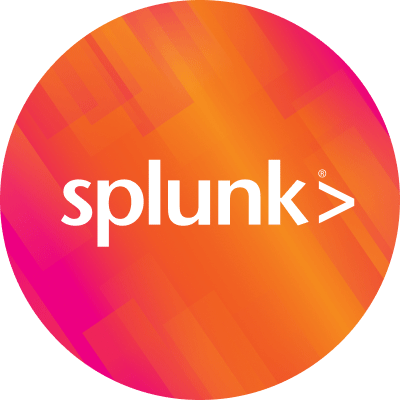 By Splunk June 02, 2009
Lots of good news at Splunk these days!
1) Congrats to our lovely and talented Erik Swan, named among the Top 25 CTO's for 2009. We knew it all along, but great to have InfoWorld recognize him as well. Yay Boss!
2) 7 of our customers are also on the list! A few we can mention include Peter Balnaves, CVS Caremark; Stephen Herrod, VMware; Judith Spitz, Verizon Business; Aber Whitcomb, MySpace
3) Last week we beat out 1200 other nominees to win the TiE50 for the Internet Infrastructure category. The TiE 50 honors the top 50 startup companies that are leaders in innovation, ingenuity, and show excellence in management. Our Chief Architect and Co-founder Rob Das was on hand to receive the award.
4) DiscussIT's IT Security Pubcast produced a nice overview of Splunk. Give it a listen–or share it with your friends who haven't yet drunk the Splunk Kool-Aid.
5) SplunkLive, is our roadshow-like event series where we send executives out to different cities across the country and pair them with local customers to highlight various use cases for Splunk. We've got 4 coming up in the next 2 weeks!
This Thursday, June 4, join us for SplunkLive San Jose at the Fairmont to see:
T

he operator of the world's largest retail electronic payments network and one of the most recognized global financial services brands, LeRoy Isaac, Senior Network Engineer, uses Splunk for network security monitoring and incident response.

2Wire

provides intuitive customer experiences for broadband carriers nationwide. Faisal Khan, Security Architect, will detail how his operations and security team rely on Splunk to identify and resolve issues, and conduct forensic investigations.

Genius.com

is the only true SaaS solution in the marketing automation space. Zaid Ali, Director, Technical Operations, is using Splunk across the infrastructure for application troubleshooting and network and security management.
Next Tuesday, June 9, join us at the Fairlawns Boutique Hotel in Johannesburg, South Africa to chat with Wybrand Conradie, Development Manager at Vodacom – as he shares how using Splunk helps them solve their application management and IT infrastructure challenges.
Wybrand will join us again on Thursday, June 11, at The Spier Wine Estate in Cape Town, South Africa. If you're on the continent, come say hi!
Rounding out the series is SplunkLive Denver, also on Thursday, June 11, at the Sheraton Denver Downtown Hotel. This time we'll hear from:
Lead Development Engineer Bill O'Brien shares how Splunk helps the leading local phone provider troubleshoot and secure the applications that keep more than 14 million customers connected and satisfied.
Director of Information Security at a Fortune 500 financial services firm, shares how using Splunk helps them solve IT security and infrastructure challenges.
6) And rounding out recent highlights (not quite a Top 10 List) is this blog post HOWTO: Use Splunk as Your Remote Syslog Server from Daniel Meissler. An outsider's take on using Splunk.
But wait…this just in! Splunk for OSSEC, courtesy of Dale Neufeld. You can read about it here, or download Splunk for free, then go get the OSSEC app (also free).
Thanks for reading, and remember if you want to speak at a SplunkLive, build an app for the general Splunk community, or just tell us the awesome ways you're using Splunk, hit me up: erin@splunk.com
Hope to hear from you soon!
----------------------------------------------------
Thanks!
Erin Sweeney